My daughter and I had some fun with my old Holgaroid this morning. My 
last post
had a journal page with some old Holgaroid photos in it and reminded me that I had the camera packed away in a box high on a shelf in my studio.
A Holgaroid is a plastic toy camera with a polaroid back attached. It even uses the old "peel-apart" film from way back when. It reminds me of "Data's" camera in the movie Goonies. Read all you want about them at Squarefrog, including what kind to buy and film types. I think it is fun to use every once in a while because the photos always turn out a little old and creepy looking…and Polaroids are always instant gratification.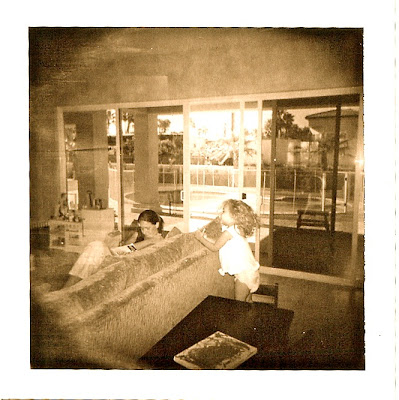 Sienna and my friend Jess (visiting from Chicago for Coachella Fest) in the living room.
I need an external viewfinder for my camera…the Polaroid back covers it up, so we were taking pictures blind. Here is Sienna with the camera….she was still trying to look through the viewfinder.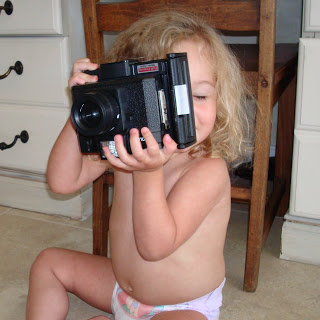 I had a few boxes of Polaroid film for us to play with but they were obviously spoiled (should have been in my freezer and the expiration dates were 2006)….they STUNK horribly when we peeled the film apart! The photos still turned out okay but different. I had both color and black and white film. I'm trying to find some more Choco 80 film (take a look at the great 
photos
it takes) but it all seems to be sold out everywhere I look and I'm pretty sure I'll have to get it from somewhere in Europe.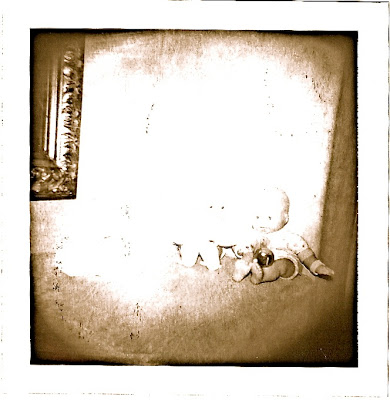 Sienna's baby dolls by the front door (my flash is too bright)…this picture is a little creepy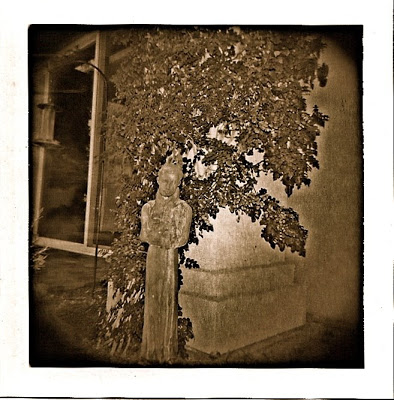 St. Francis in the side courtyar
d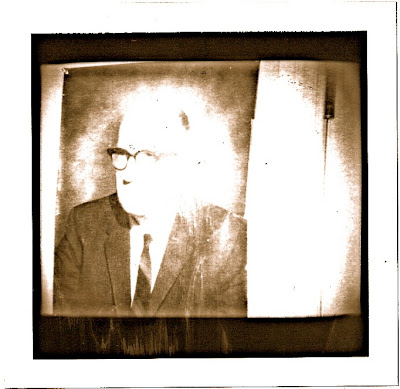 Tattered old portrait of my grandfather hanging on the wall (found it in his attic when he passed away)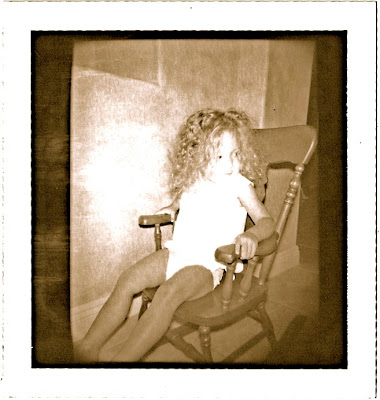 Sienna in her rocking chair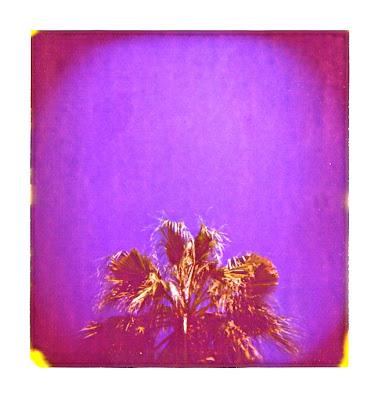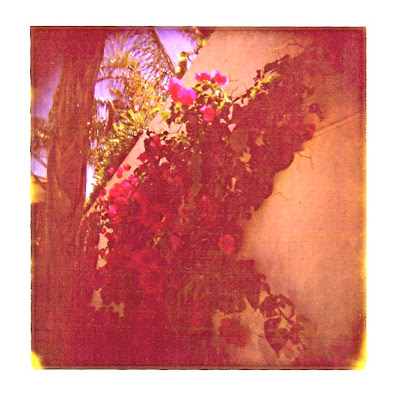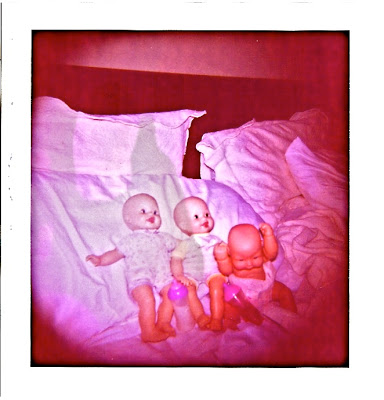 Baby dolls in the bed (the old stinky emulsion in the film left the ghostly looking shadow across the photo)
Polaroid has stopped producing instant film. I still use instant film and I still use 35mm film, and I am kinda in denial that one day it might not be there for me to buy. There is hope for those of us who refuse to surrender completely to digital:
"Now I step forward to do my part to try to sell Polaroid film in the worst worldwide economic downturn in living memory, and at a period in time where all things analog are under assault in the name of technological progress, product cycles, and economies of scale. But I need a world where people still need Polaroids. And I'm going to try to do something about it." 

–

Dave Bias