Do you have a fabric that you leave untouched just because you can't bear to cut it? That was this Snow White themed linen I bought from Lisa at This and That from Japan (check out her linen themed fabrics….bananas). I love it so much I just wanted to keep it on the shelf to look at….but I made myself cut it last night. I made this cute little Snow White skirt and matching shirt for Sienna.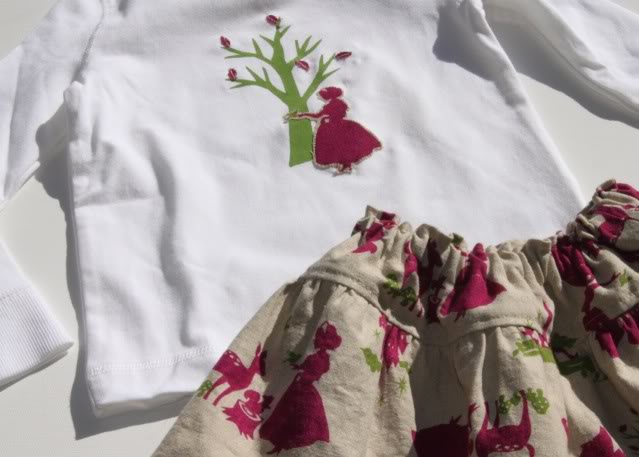 I love the magenta and green colors of the Snow White theme on this linen. It might be my favorite fabric ever.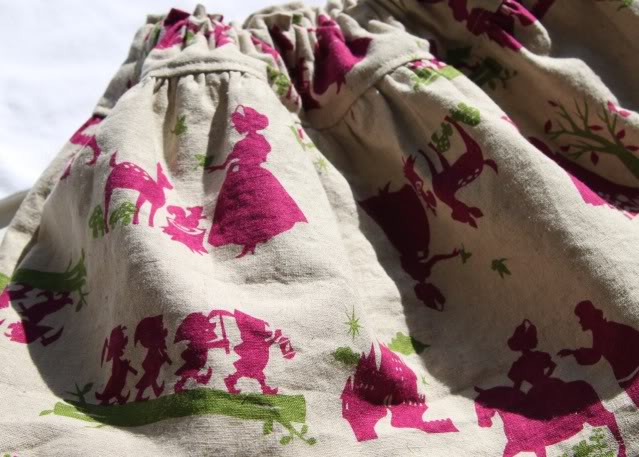 The skirt has some dainty lace on the underside so it peeks out just enough.
Update: The skirt was made using Jona's Evelyn Skirt Pattern (which is my favorite skirt pattern ever)…..I just left off the contrasting band because I couldn't find any other fabric that was nice enough to pair with the linen!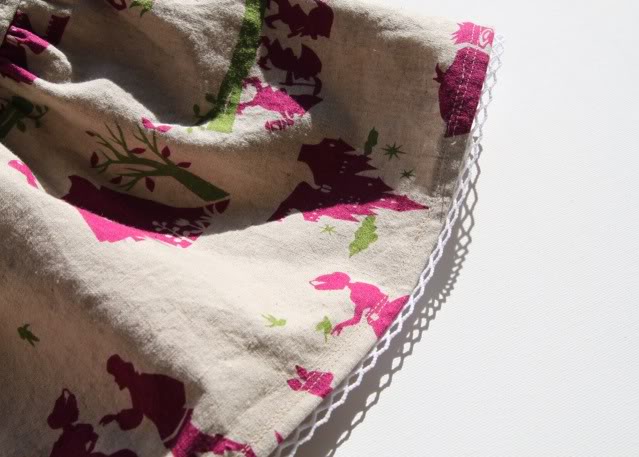 The shirt was made using a freezer paper stencil and applique using the same techniques I used for the Tinkerbell skirt I made here. The tiny linen leaves and the Snow White are applique and the tree was hand stenciled using these fabric paints.