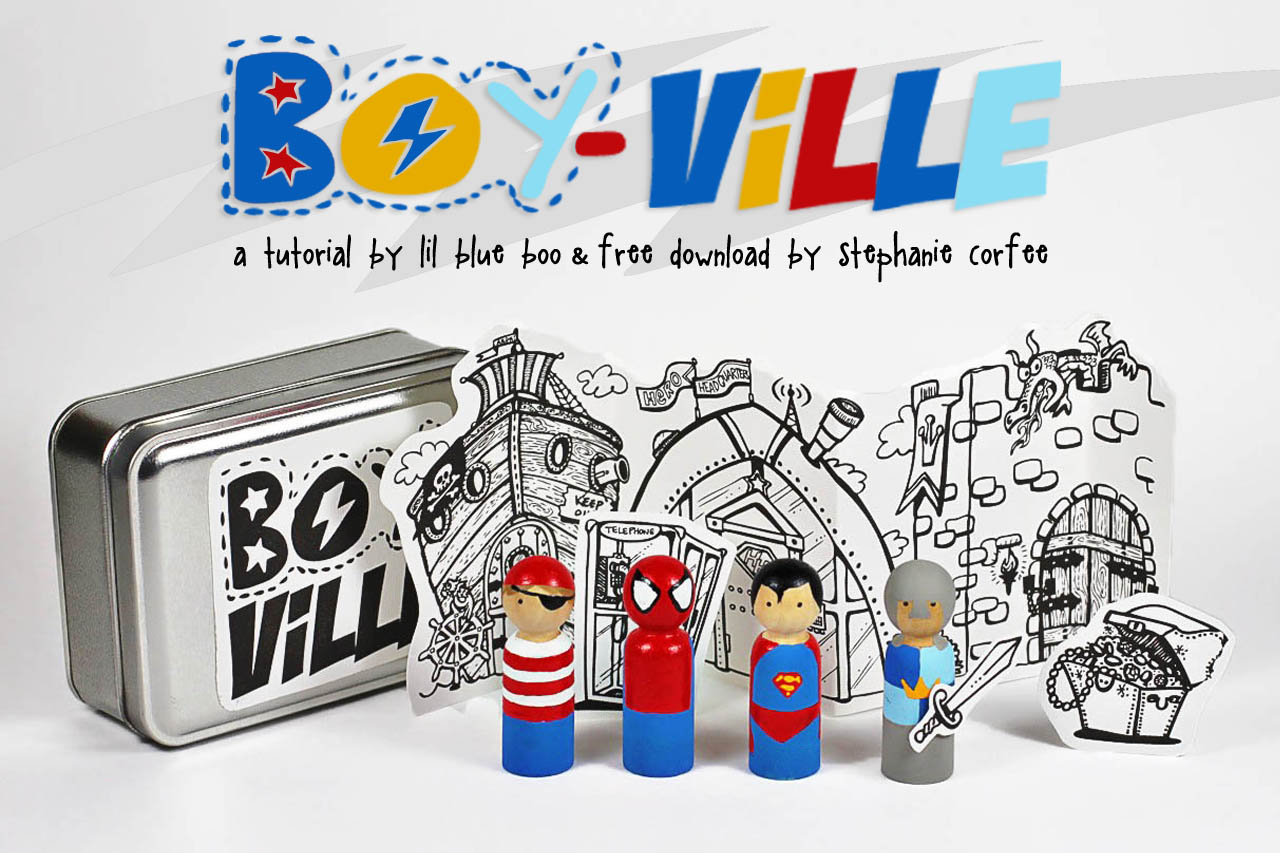 You asked for it! The boy-version of the Box o' Princesses: Boy-Ville! It's a combination of a pirate ship, a superhero headquarters, and a medieval knight. There is something to appeal to any boy…or even a girl!
Note: A few people had a hard time finding the wood dolls from the last tutorial….I found a source online at CraftParts.com but I'm sure there are many out there!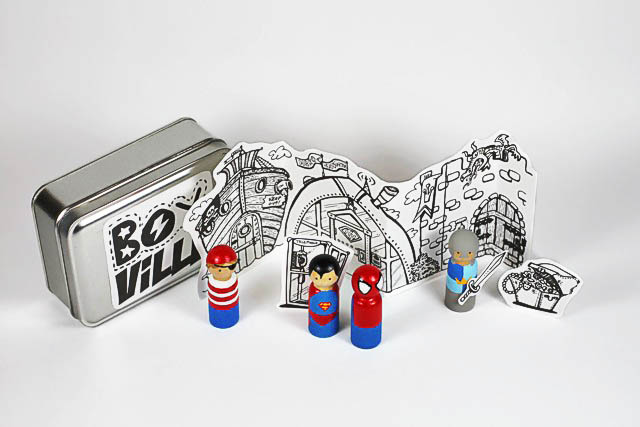 Stephanie Corfee created the adorable printable background and I painted the wood dolls to match. (See the full tutorial on painting the dolls). I used double sided tape to make the little sword stick.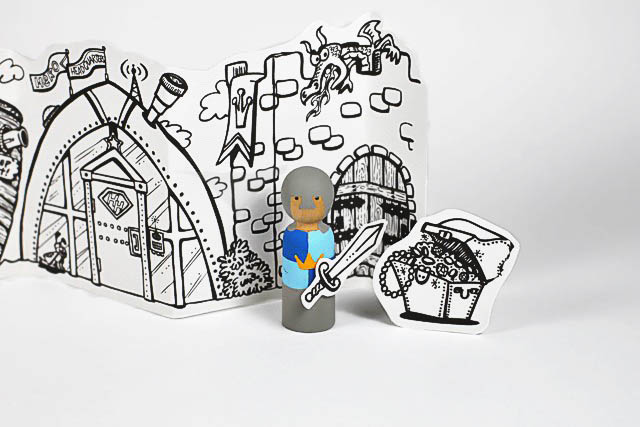 Instead of a box like I used for the princesses, I used a metal tin that I purchased at the craft store.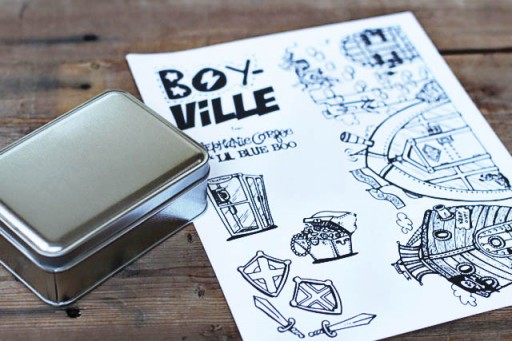 I used the same spray adhesive to attach the "boyville" graphic: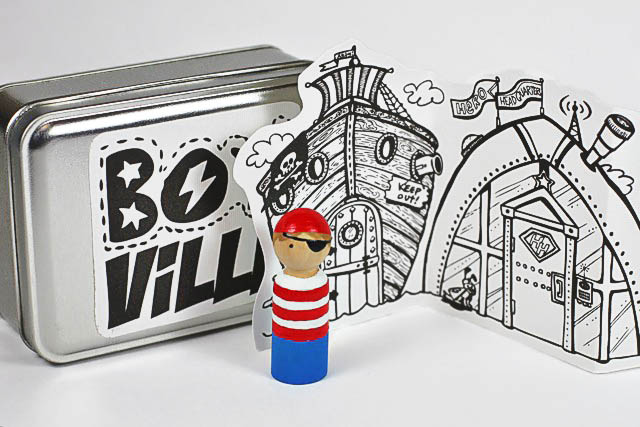 Can you spot the "diesel" inspired doggie in the background?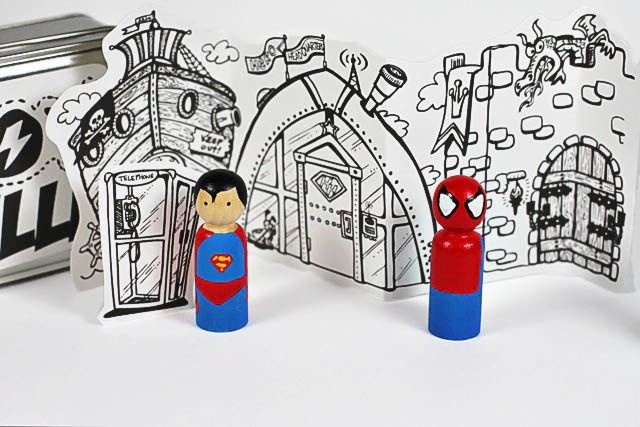 You can customize the wooden dolls however you want and make them as detailed or simple as you like depending on your painting skill. Just remember….small brushes are your friend!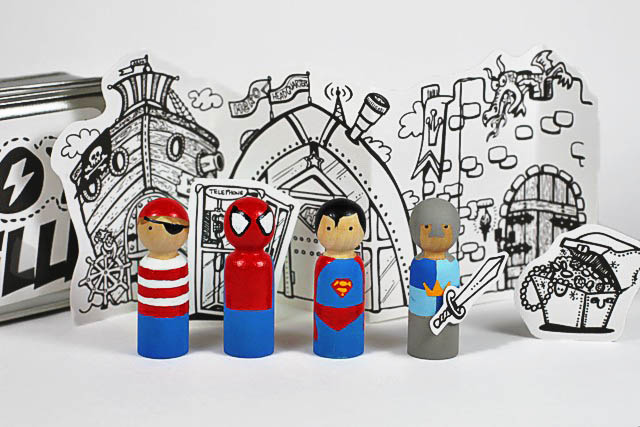 Click the image below to download Stephanie Corfee's free graphic download: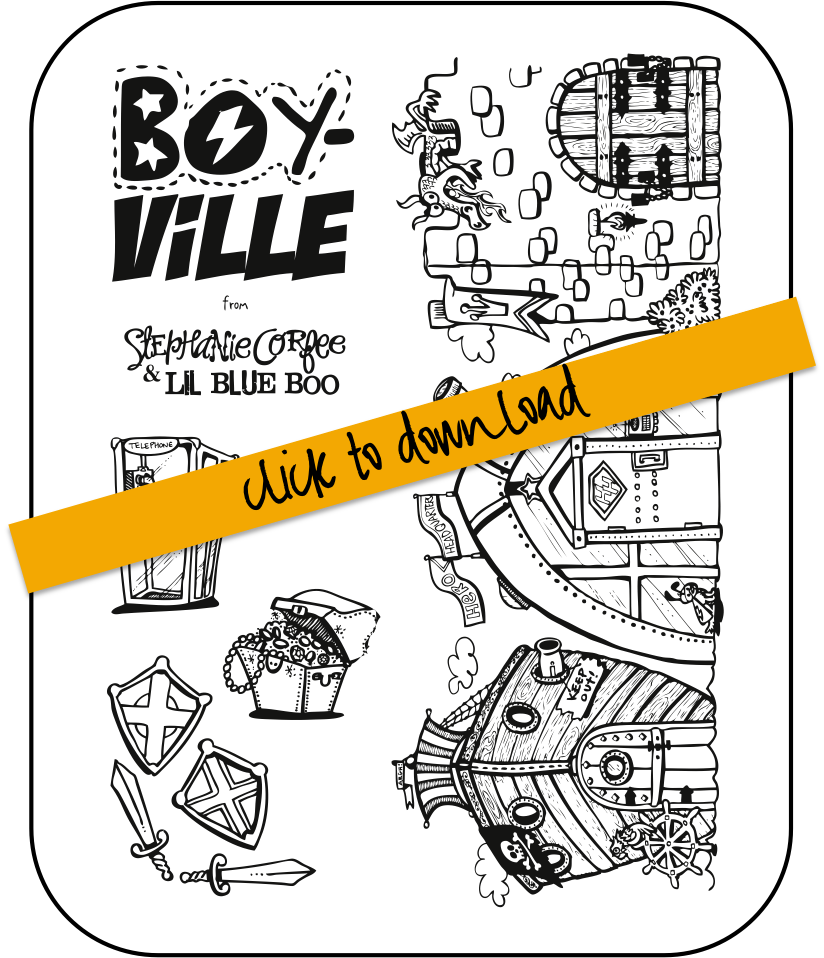 Make sure to visit the original tutorial for all the details!