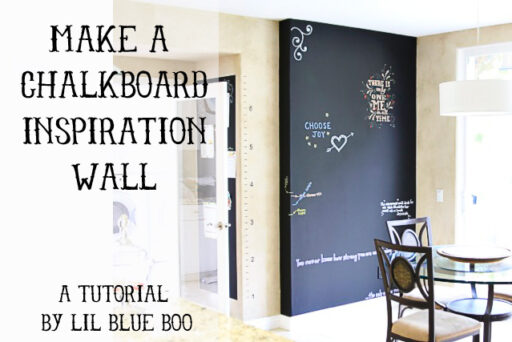 I've been wanting to do this for a while now…..paint an entire wall with chalkboard paint and let it be a collection place for quotes, memories and inspiration.  This wall in our breakfast area was just the place to do it….right next to the magnetic chalkboard I did back in 2009. We are getting ready to repaint our interior wall and I wanted to find another way to preserve Boo's growth chart too.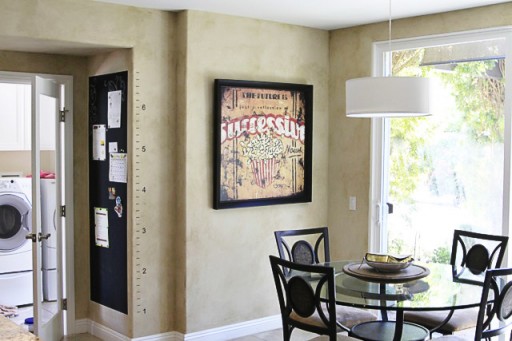 I used regular black chalkboard paint in the can: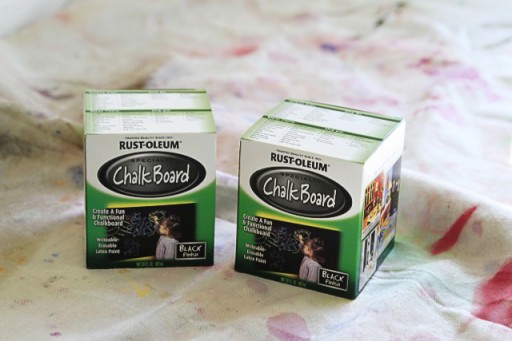 I painted a few coats and let it sit for 3 days to cure: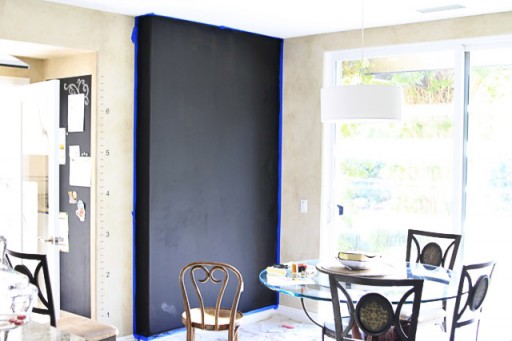 This is my favorite part: Chalk Ink. These are chalk markers like the restaurants and coffee shops use to make their awesome signs. It creates a clean look without all the dust and mess and can be removed with windex. It won't smear either.  I used the Artista Pro Earthy Set for the wall: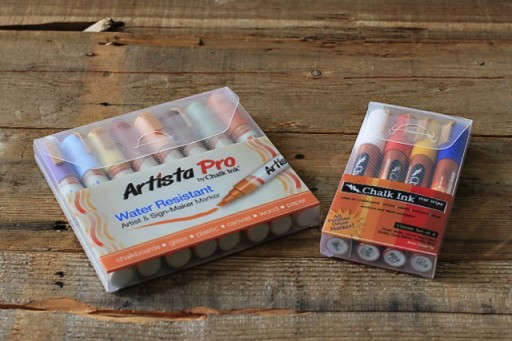 I used the Chalk Ink to add a few of my favorite quotes: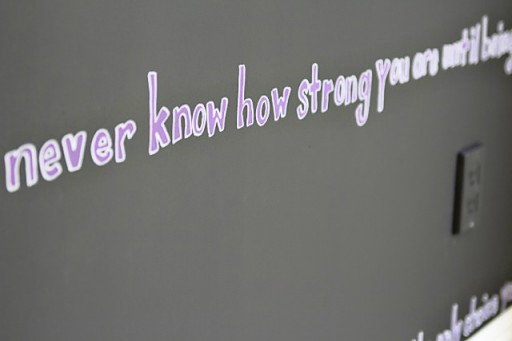 I moved over Boo's growth chart and made it a little more whimsical: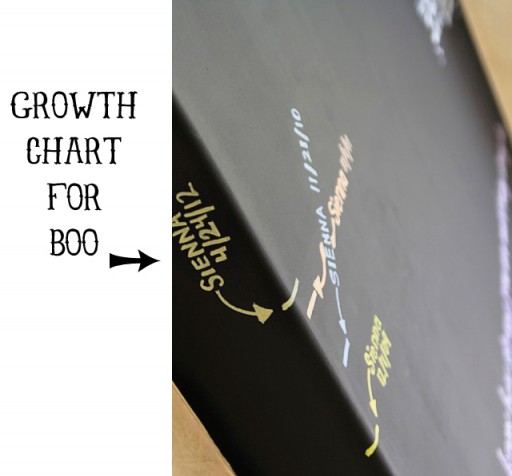 I added some artwork:
It's going to be a work in progress for a while…..but it will look so cool once the entire wall is finished.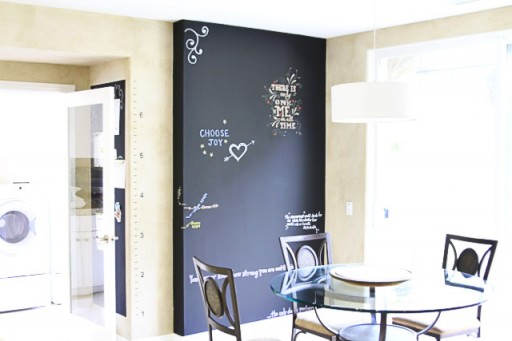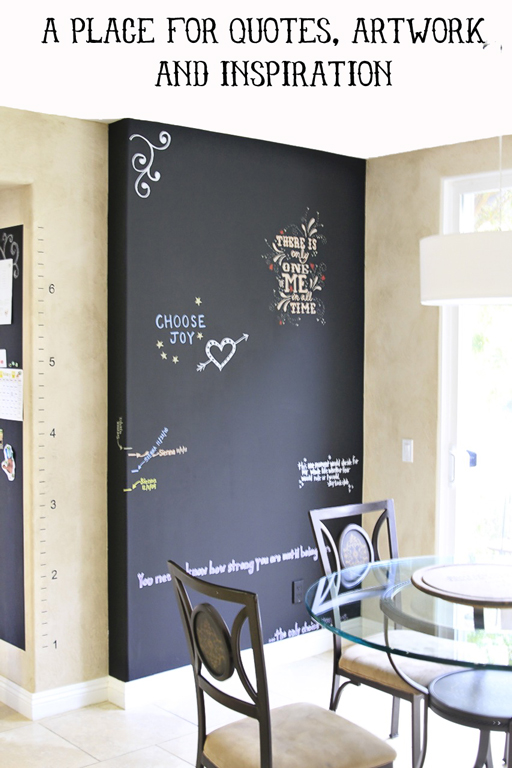 Source info:  You can purchase Chalk Ink markers from Chalk Ink directly here.