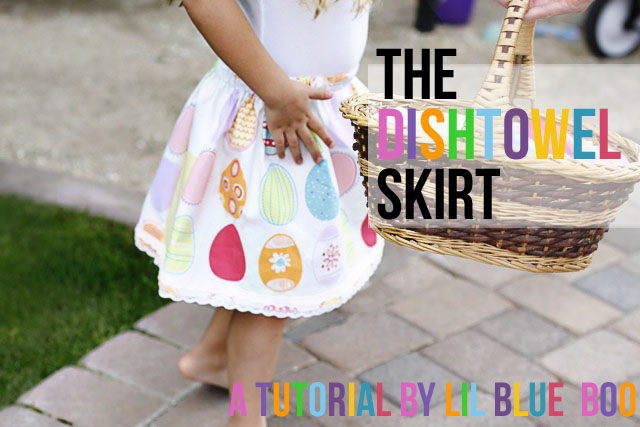 This cute little skirt was made from dishtowels!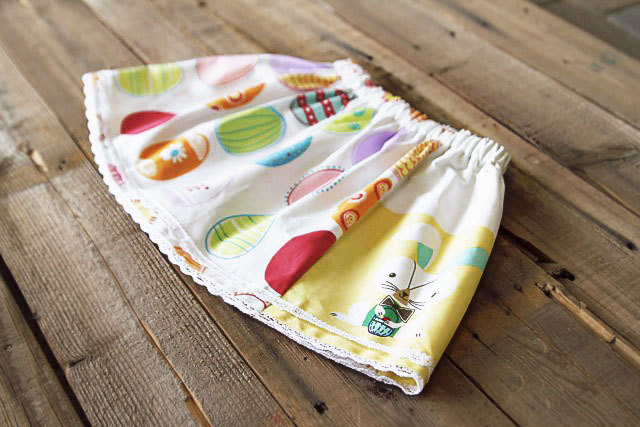 Inexpensive, easy to sew, already hemmed and festive: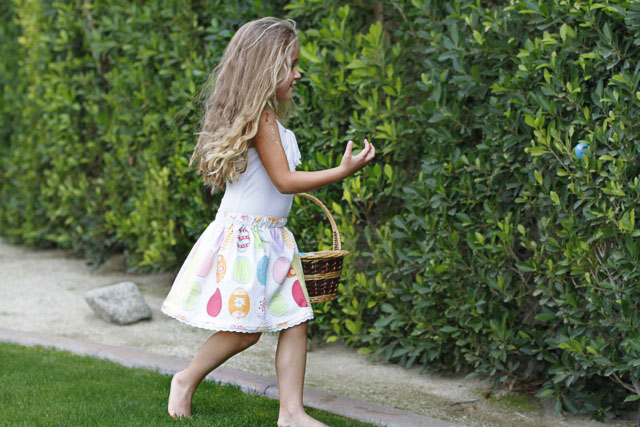 Holidays always bring the cutest little linens. I picked up these two Easter-themed dishtowels from Target and made them into a skirt for Boo: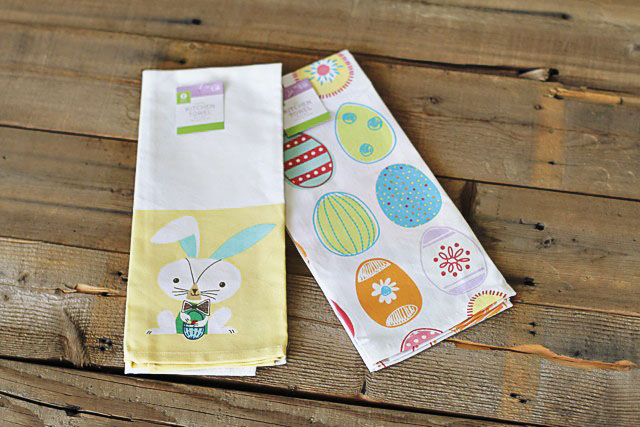 Here's how to make your own! Dishtowels are perfectly sized for a girl's skirt up to about a size 6.
Step 1 & 2: Lay out your dishtowels and cut them in half.
Step 3: Cut off the side seams, but leave the bottom seams.
Step 4: I used the towel with the bunny as a patchwork panel so I trimmed the sides.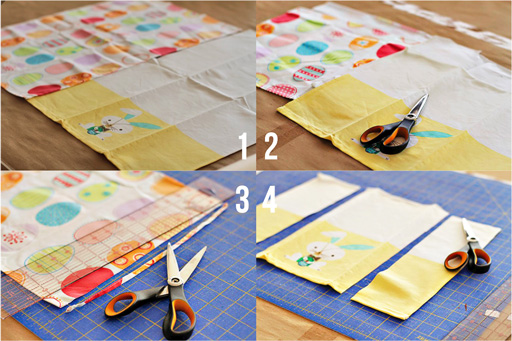 Step 5 & 6: Sew together your panels to create 2 large panels.
Step 7 & 8: Once you have two larger completed panels, place them on top of each other and sew the side seams together.
Step 9 & 10: Turn your skirt inside out and fold the top edge over about 1.5″ to form a casing for elastic. Finish the raw edge.
Step 11 & 12: Stitch your casing closed leaving about an inch opening to insert the elastic into. Thread the elastic through, sew the elastic shut and close the casing.
I added some pretty crocheted trim at the bottom of the skirt for some extra detail: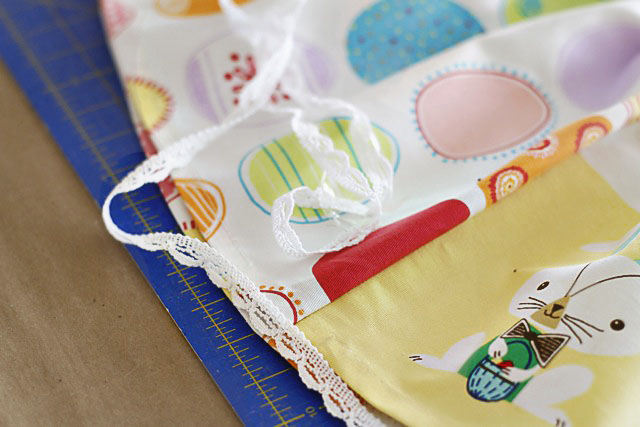 Dainty and pretty!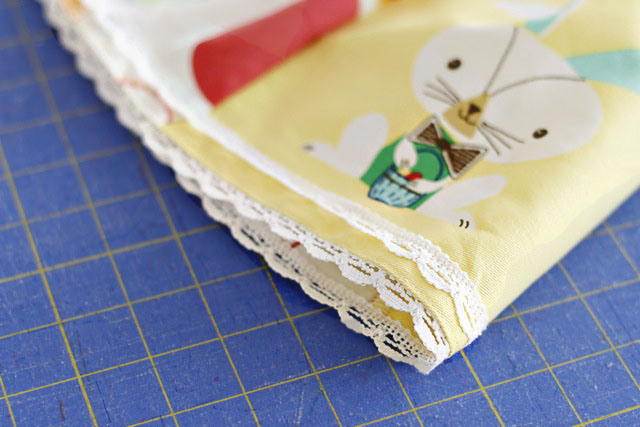 The finished skirt: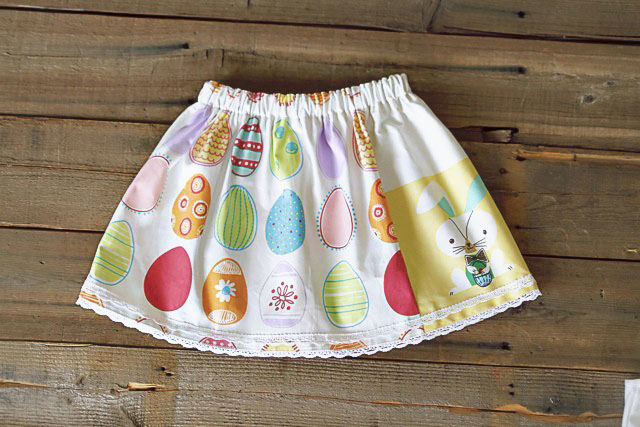 To make a matching tank, I made a little pom-pom from crocheted trim……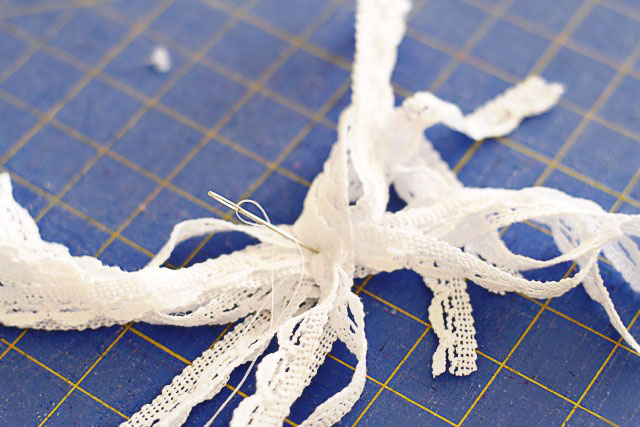 …..and sewed it to a plain camisole: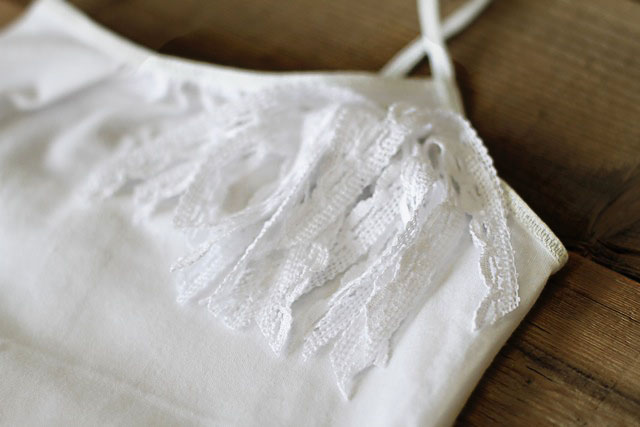 An Easter-themed outfit!  A quick sew and great for a beginner project.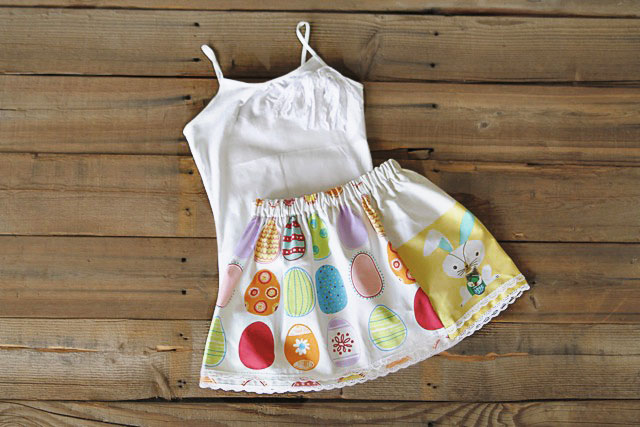 My sister Perry is here visiting this week! We had fun today hiding eggs in the yard to practice for some upcoming Easter hunts: