Lil Miss Roboto needed a boyfriend….so here he is….with interchangeable ties and bowties. There is a slight robot obsession in our household right now. Last night I think the three of us danced to SNL's "what up with that" skit a few too many times…Sienna picks out the robot dance immediately. (If you haven't seen the SNL skit click here…..I'm dying …..I can't stop singing the song…..hiphop…..flipflop…..robocop…..lollipop……)

This would be really cute for a boy…..but I'm a tomboy at heart so I wanted it on a dress.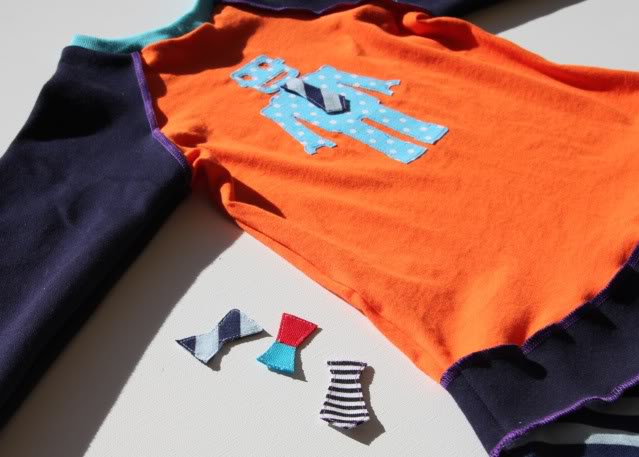 I made one for my etsy shop too.