Today was Sienna's FIRST haircut….it was a pretty big deal. It hasn't been touched in 2.5 years! Daddy met us at the Trio salon for moral support.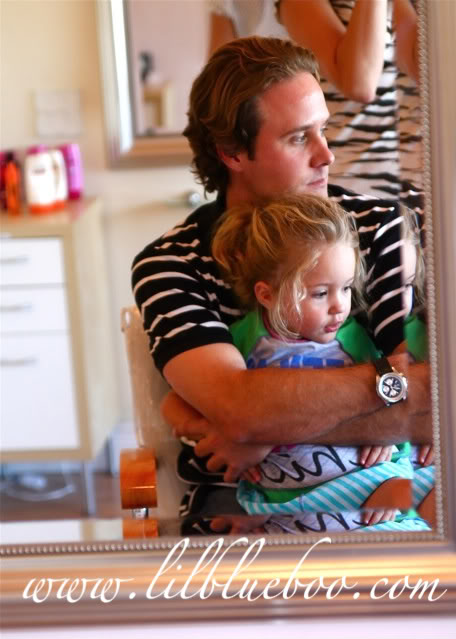 Right before he arrived I snapped this photo of her in the boutique portion of Trio: "HEY….look at my new underwear" is the quote of the day. I didn't post the one of her mooning the mirror. I never mind waiting at Trio because I love browsing the clothes…..especially the children's clothes.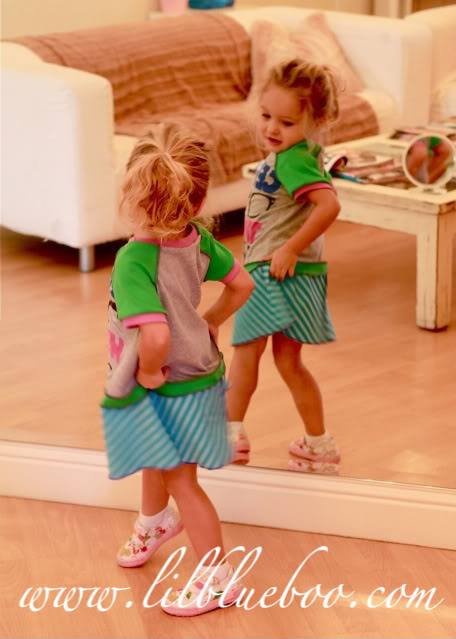 Playing on the round pink sofa. Dress is made from an old t-shirt: Geek IS the new chic! and some knit material from Chez Ami (who is having a rockin' sale right now!)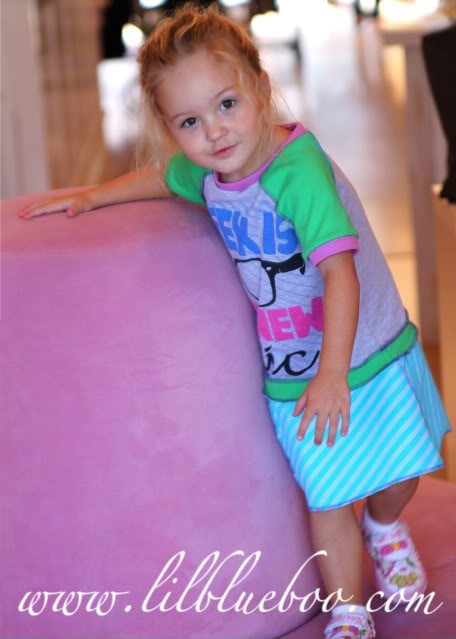 Our friend Tara has been ready to cut Sienna's hair since she was a week old…..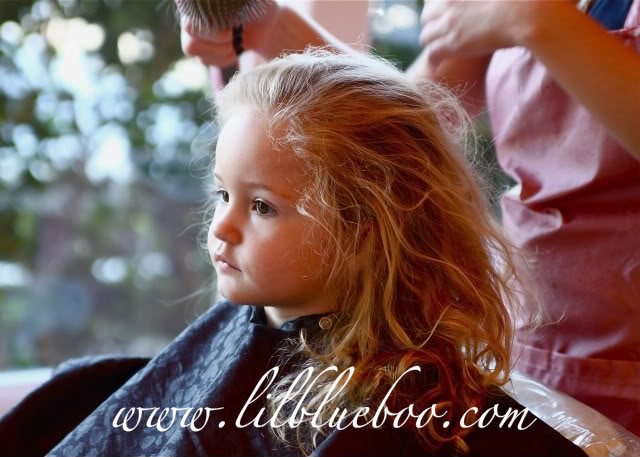 …..and 2.5 years later I let her cut half an inch off!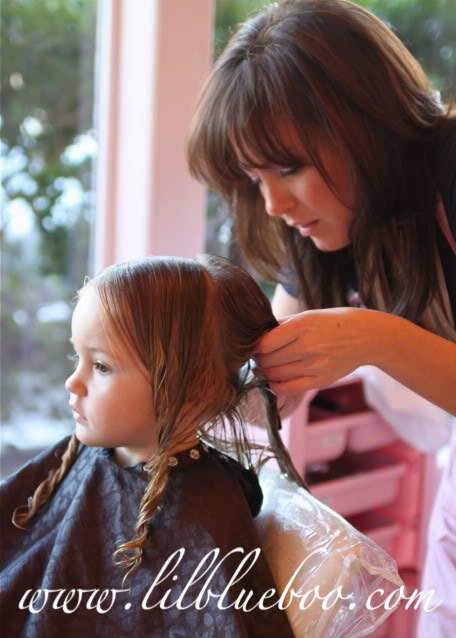 Even Sienna's godfather Derek stopped by to discuss the cut and style (he saw us through the window on his way to a meeting…..I love living in a small town).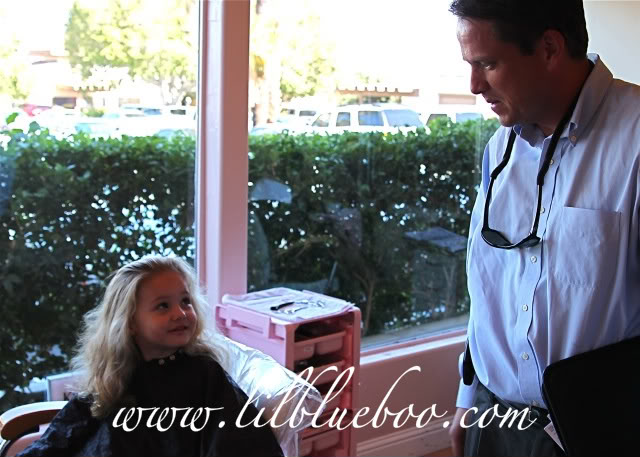 What toddler doesn't want her hair blown out for the first time?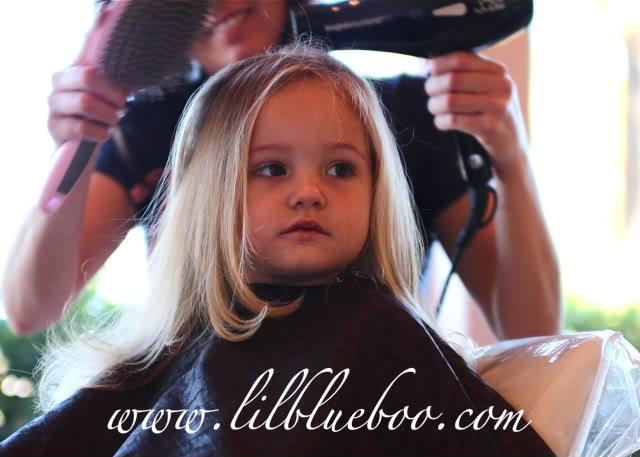 Who is this child with the long luscious locks?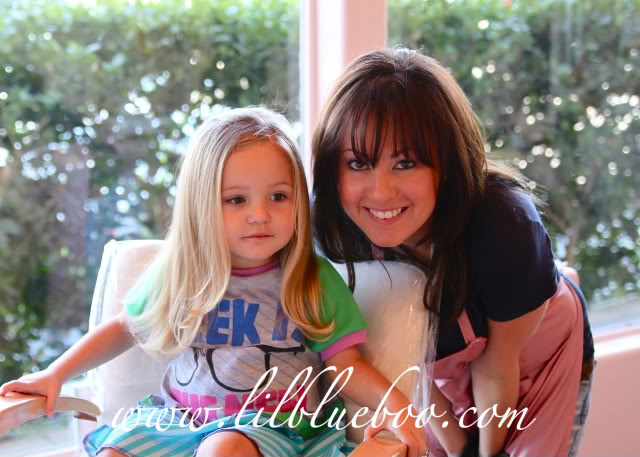 Sienna admiring herself in the mirror.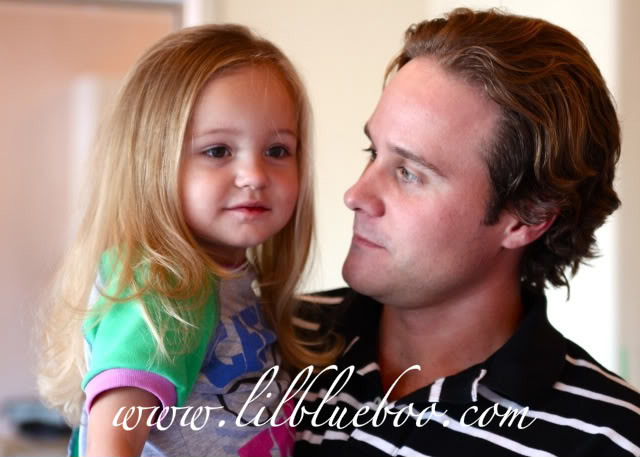 Oh, yeah…..I was there too.

Sienna's favorite part was playing "assistant" and helping Tara wash Daddy's hair.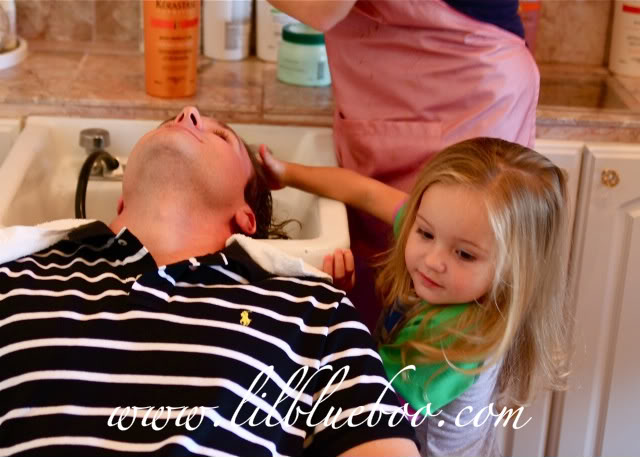 Thanks Tara!