Here's a great little gift your kiddos can create for grandparents, babysitters, or even add onto a birthday gift for fun.
My 6 year old gives these to me often. I stockpile them! I love to redeem my "tickle" or "knock-knock joke" coupons with him when he's in a grumpy mood. It's guaranteed to get a smile back on his face in no time!
Kids can staple a whole book of coupons together for a very special gift.
And even parents can fill them in to reward kids for great behavior or help around the house.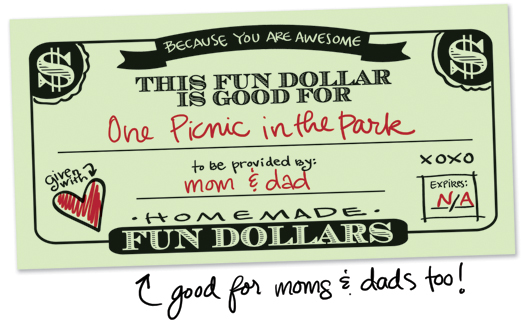 Just click on the download link below and print to a letter size piece of paper or cardstock. I used light green paper to make our look even more like real bills.