When my grandparents passed away a few years ago, I inherited my grandmother's beautiful mahogany vanity. I use it for 2 years and then when we moved out west I gave it to my sister. My sister was the first to remove the drawers in say, FOREVER, because she found these playing cards stuffed in the back (click them to view larger):



They are a little tattered but of course I love them even more because of their age. I printed them out on iron-on transfer paper for a few projects….here is the queen of hearts made into a patch applique for a little knit dress.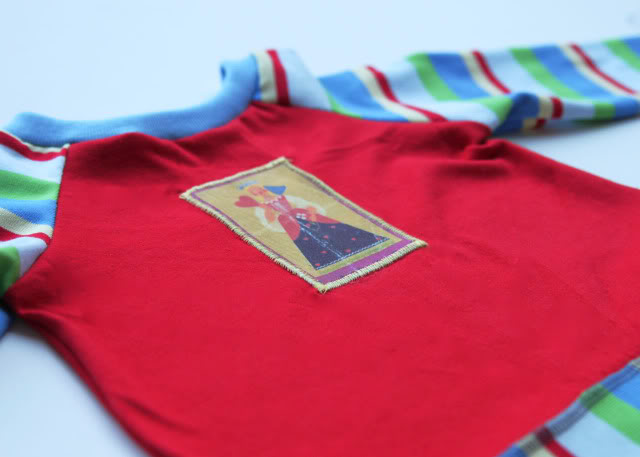 You can find my tutorial on making the patches here.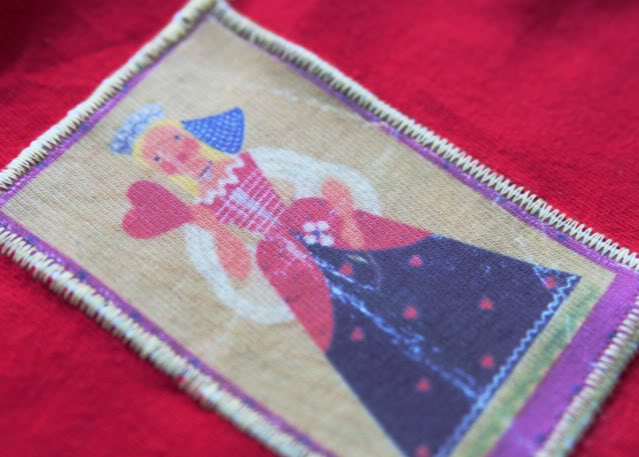 Feel free to use the graphics if you like…just save them to your computer. I think the "pinup" gals would look cute on a t-shirt or even on a little coin purse.