The last time Congress passed a major law to regulate cosmetic ingredients was in 1938. The United States has only partially restricted 11 ingredients from use in the beauty industry; the European Union has banned nearly 1,400. It's safe to say we're dangerously behind the times. -Beauty Counter Petition for Safe Beauty
This is huge: This week Gregg Renfro, the founder of Beauty Counter, is in Washington to ask Congress to clean up cosmetics and prioritize safe beauty. We need stricter regulations in the cosmetic industry. Right now pretty much anything goes and it's really scary.
MYTH —-> The government prohibits the use of all dangerous chemicals in personal care products, and companies wouldn't risk using them. 

FACT —–> With the exception of color additives and a few prohibited substances, cosmetics companies may use any ingredient or raw material in their products without government review or approval (FDA 2005). 

(from Environmental Working Group)
Last week Beauty Counter announced that its one of the first two companies to join the Environmental Working Group's new EWG Verified status. That's huge too. This is why I love Beauty Counter and its mission. (see the NEVER LIST on their site here.)
Plus, I have the most complicated skin on the planet: dry, acne prone, not to mention rosacea that flares up every time I go out in the sun or eat spicy foods (which is everyday).
No makeup ya'll.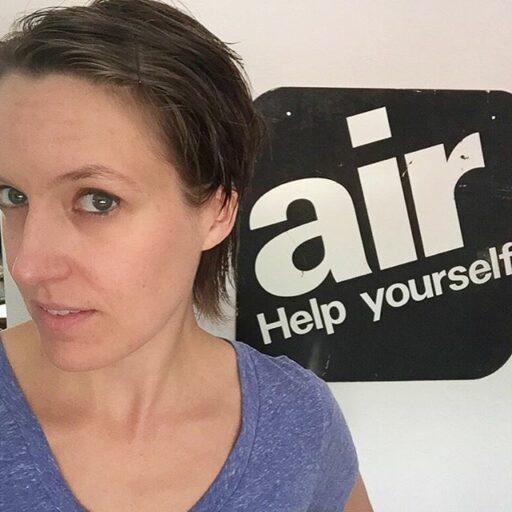 And I'm almost 40…
And I'm a cancer survivor….
I need all the safe skin help I can get.
…so it's my new mission in life to do everything I can to keep my family safe and to help educate others about safe products, especially those that follow the strict European standards (unlike most U.S. products).
I use only Beauty Counter products from shampoo all the way to my face lotion. Boo uses all Counter Kids. Because I know the products are safe. But the number one question I always get is:
If you had to pick one product, what would you pick?
And my answer is the Lustro Face Oil.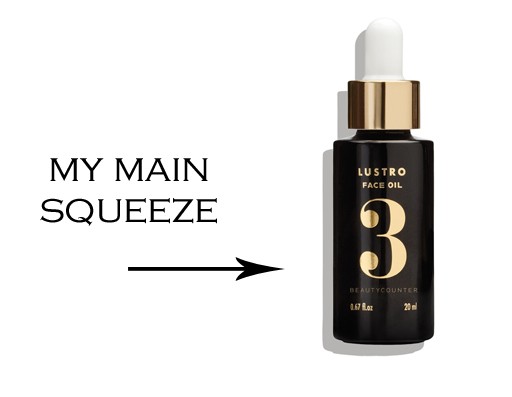 Why does oil work?
While most of us have been conditioned to think that oil is bad for skin, the opposite is actually true: Pure plant based oils are incredible healing for even the most problematic skin. These oils are full of power antioxidants and essential fatty acids that protect, smooth and plump skin. Oily, acne-prone complexions can benefit from pure plant based oils because of naturally occurring antimicrobial ultra-hydrating properties.
There's a different oil for each type of skin. You can use it by itself or mix a few drops in with your regular moisturizer to start.
Here's the difference between oils:
#1 Lustro Oil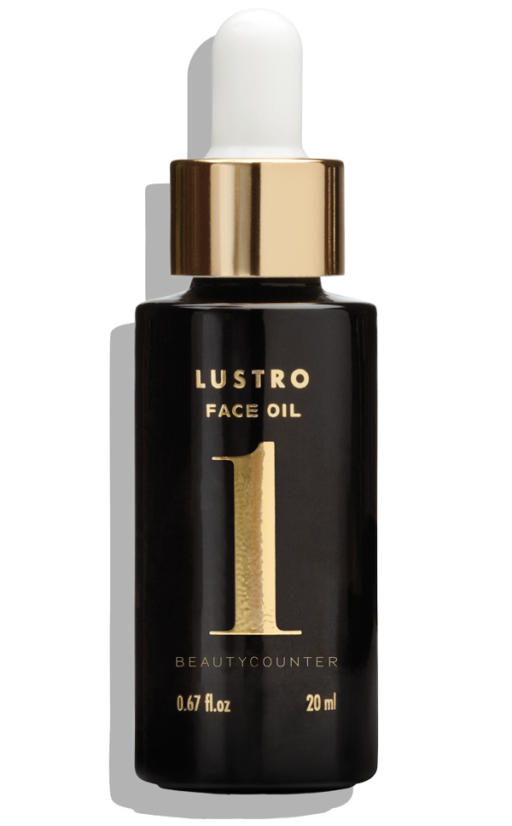 has Calendula. Calendula is known to soothe, moisturize, and refresh all skin types. It has a warm, earthy floral scent that works great for sensitive or irritated skin.
#2 Lustro Oil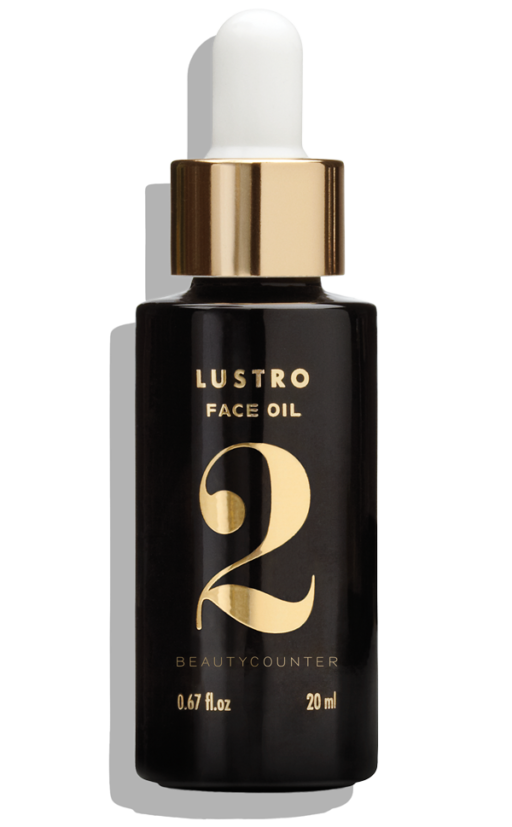 has Jasmine. Jasmine has a heady white floral scent and it enhances the appearance of skin suppleness and tone. It is ideal for dry or tired skin.
#3 Lustro Oil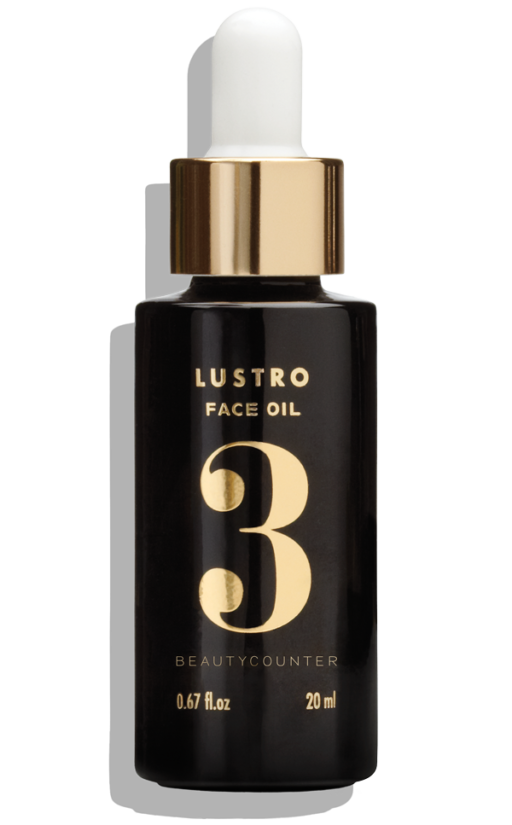 has Ylang Ylang and Wild Chamomile. Ylang ylang and wild chamomile balance oil production and soothe skin. This is idea for very dry, very oily or complicated combination skin.
Disclaimer: I am proud to be a consultant for Beauty Counter. Check out this post I wrote a while back about the products to NEVER use on your skin: THE NEVER LIST. Let me know if I can answer any questions about products, regimen or even becoming a Beauty Counter consultant yourself. It's all about education.
Visit the Environmental Working Group to keep up to date on how to keep toxic products and toxic chemicals out of your home! You can search over 73,000 products to see their safety rating: