I love mixing bright tie-dye fabrics into the clothes I make…..so when Fave Crafts sent me a Tulip tie-dye kit to review I was psyched! I used two of the packets to make about 4 yards of "heart" tie-dye fabric.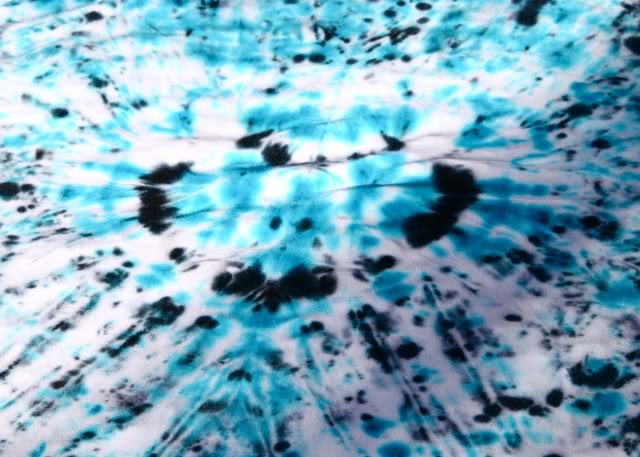 I only used 2 colors for this batch: black and teal. It covered A LOT of fabric.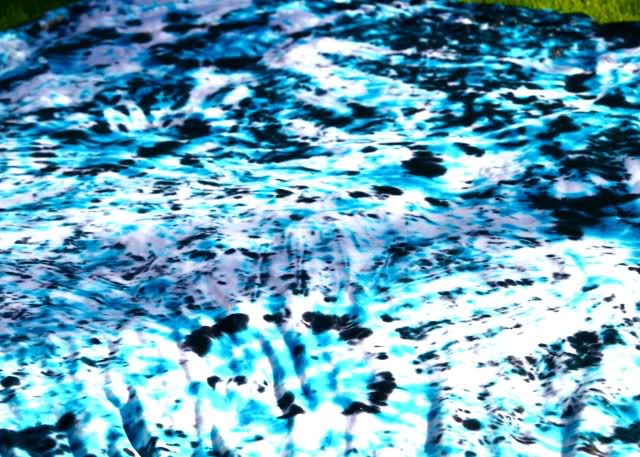 First, I soaked the fabric yardage in hot water with about 1/2 cup of salt (I was out of soda ash). I folded it in half and then in half again so it was 4 layers…..and laid it on a plastic drop cloth.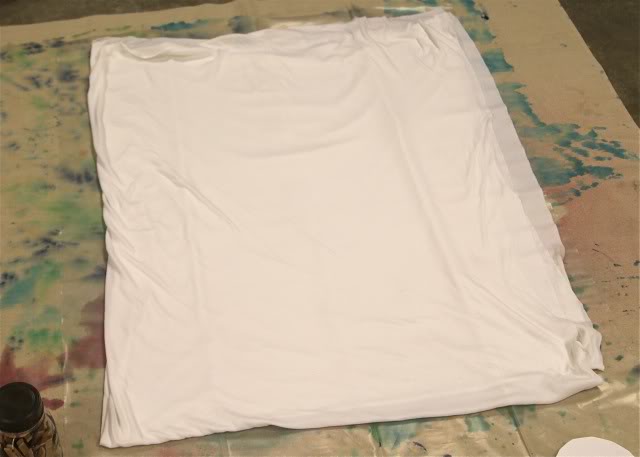 Then I traced a "half-heart" template using my disappearing ink pen onto a few of the edges.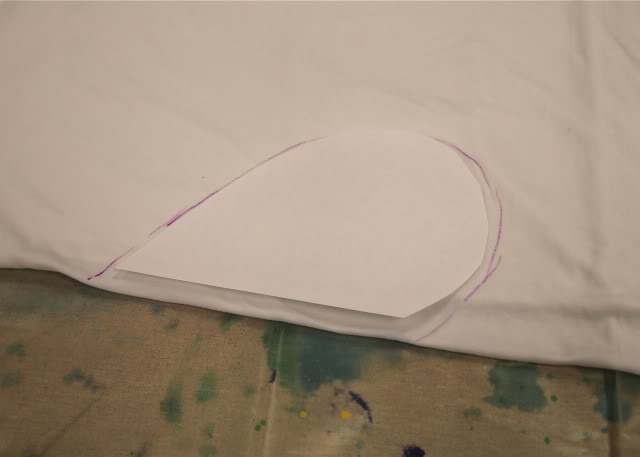 I bunched up the fabric following along the line I drew…..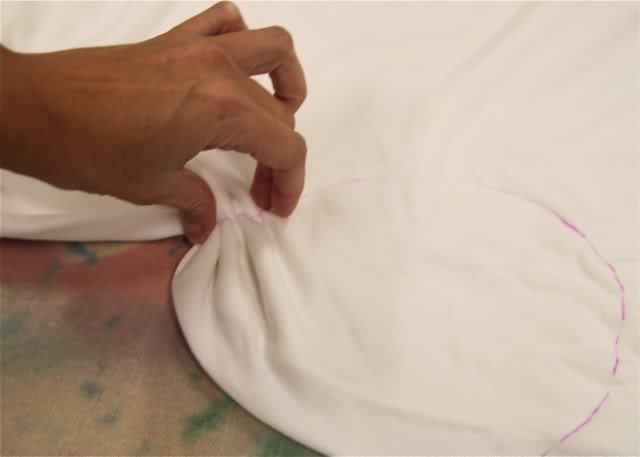 …..and secured with a rubber band. I repeated this in several other places.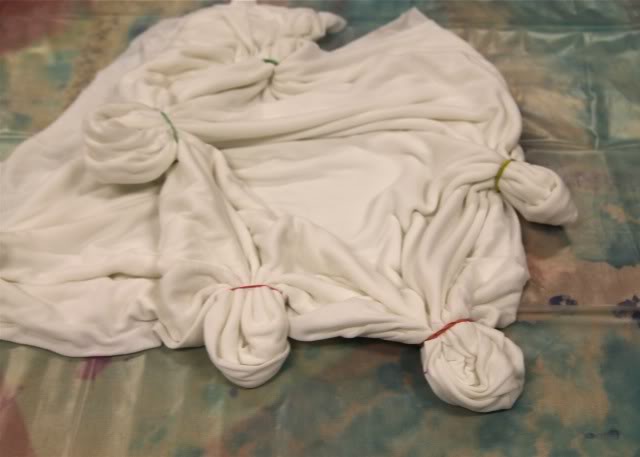 I used one-third packet of each dye and mixed with hot water into these 6 oz squirt bottles.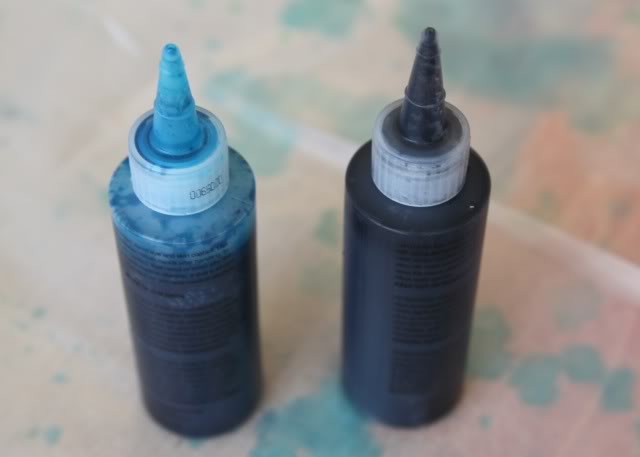 I covered the heart shapes first…..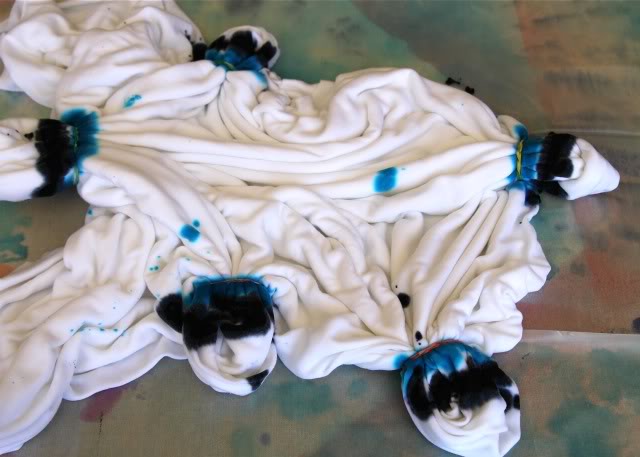 …..ten randomly covered the rest of the fabric, turning it over and covering the bottom side as well.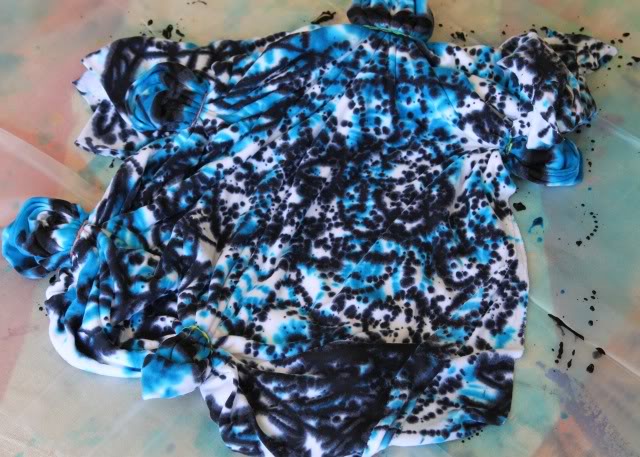 Then I folded up the plastic drop cloth around the fabric and let it sit overnight.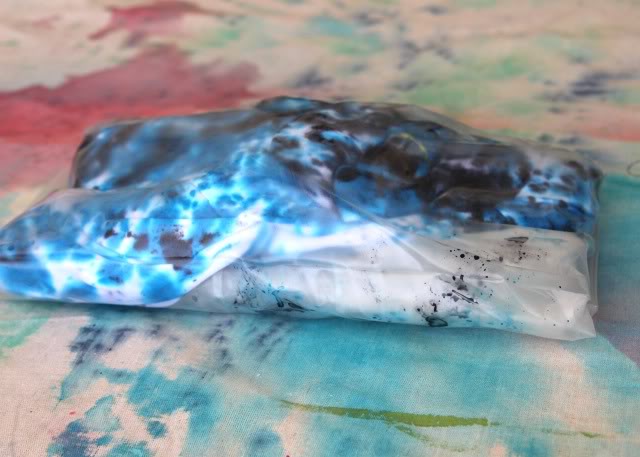 Opening it up it has little heart shapes throughout….perfect to cut up into sleeves and skirts for the dresses I like to make! Or just a knit shirt: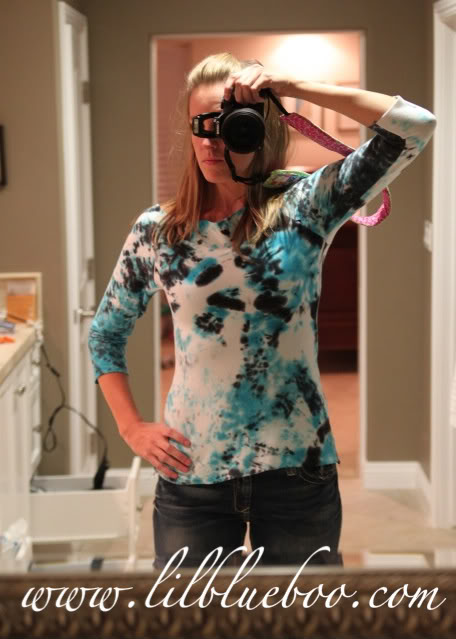 Holy cow my arm looks long in the above picture…..GO GO GADGET ARM!!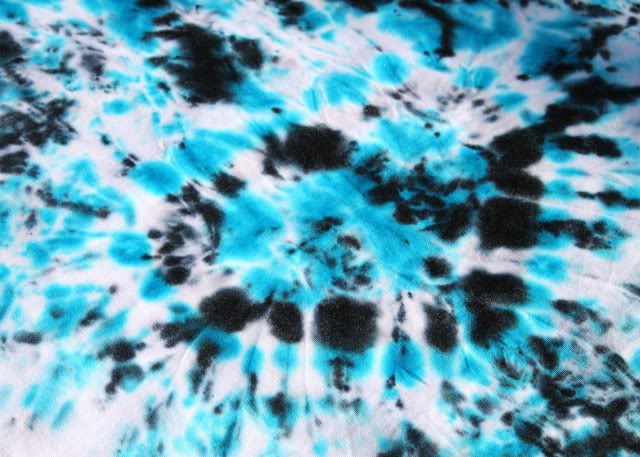 Fave Crafts has an eBook that features 28 free fabric dye craft projects organized by 18 different dye techniques, with step-by-step photo instructions. Click here for the free eBook!