We love our classic red metal Radio Flyer wagon….but it gets SO hot in the summer and TOO cold in the winter. I made an easy reversible cover for it (the cover is much cuter than the old towels we were using for a while….and I needed to finally use this fabric for something).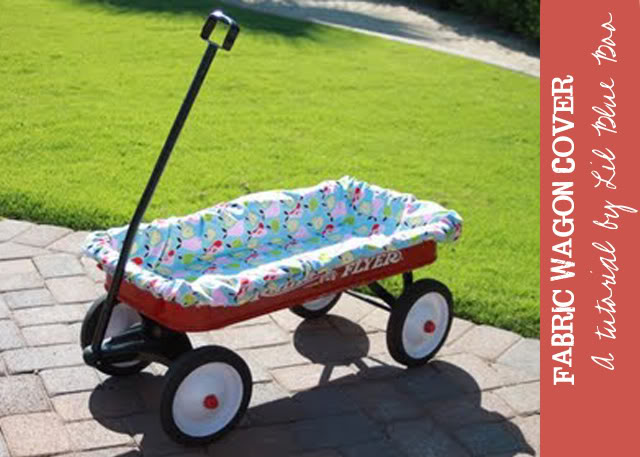 You'll have to measure your own wagon since they come in so many sizes, but I use my own measurements in this example: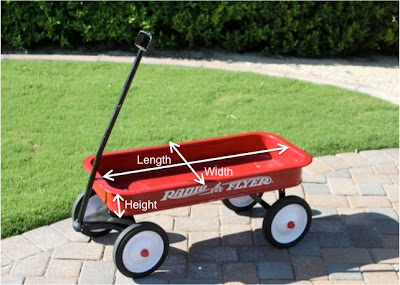 Step 1:
My wagon measures 36 inches long, 18 inches wide and 5 inches in height. Based on these measurements, I cut two large squares of coordinating fabric with the following dimensions: 51″ x 33″
X = length of wagon + (3 x height of wagon) = 36″ + (3 x 5″) = 51″
Y = width of wagon + 3 x height of wagon) = 18″ + (3 x 5″) = 33″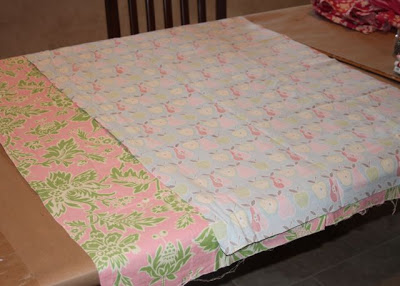 Step 2:
I pinned the two pieces right sides together.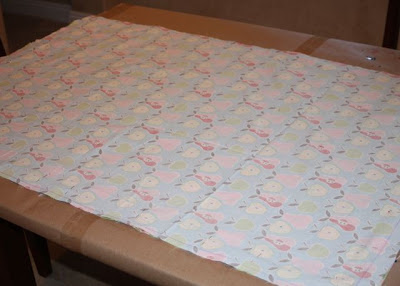 Optional step: If you want to round your corners to match your wagon shape, fold your pinned fabric in half and then in half the other way and cut all four corners slightly rounded so they match. Notch the edges to reduce bulk when it is turned right side out.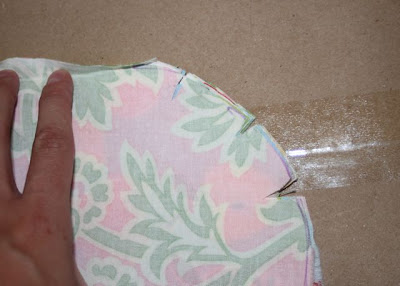 Step 3:
Then I sewed all the way around the edges using a 1/2 inch seam. I stopped 4 inches from my starting point to leave a hole to turn the cover right side out. (Note: I drew a line all the way around using a disappearing ink pen to give me a line to follow…..I'm an impatient sewer so it lets me go fast!).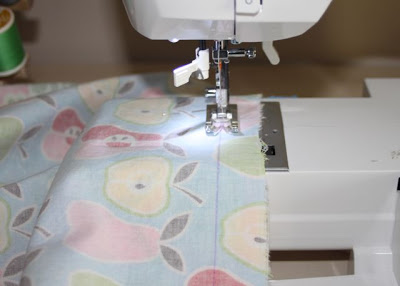 Step 4:
Turn your cover right side out and iron all of the edges.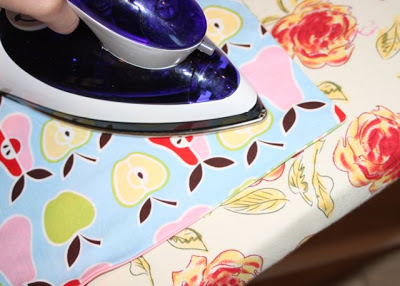 Step 5:
Set your sewing machine to about a 6 or 7 stitch length and top stitch your cover 1″ from the edge ALL the way around. I draw this line with the disappearing ink pen as well. It just helps me keep all my lines REALLY straight.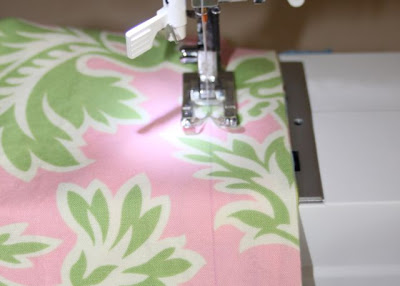 Step 6:
Measure the circumference of your wagon bed and multiply by 2/3. This is the length of 3mm elastic or elastic cord you will thread through the casing you just created.
For example: My elastic measurement was: 2 (Length + Height) x (2/3) = 2 x 54 x (2/3) = 72″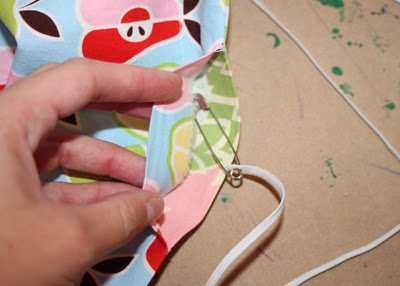 Step 7:
Sew the elastic ends together when you get it pulled all the way through.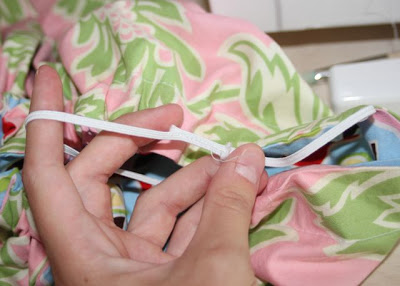 Step 8:
Then top stitch your opening closed!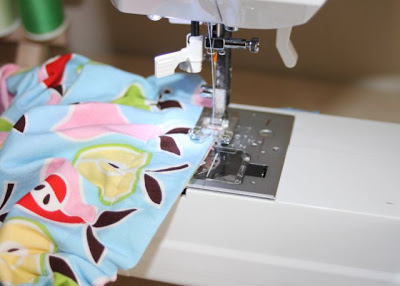 And you are done! If you want it a little more padded you can add a layer of cotton batting in between your two layers. The best part is that it is reversible too! When one side gets a little dingy I just reverse it.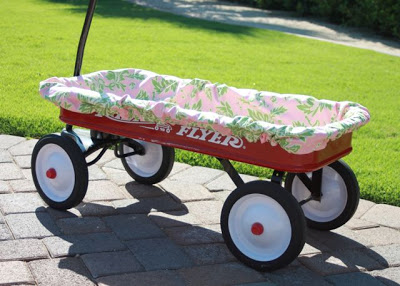 It is kind of like a big fabric wagon shower cap!
Radio Flyer….are you listening? I've just invented your newest accessory.
Featured on: