Frida was on this weekend….I can't even count the number of times I've watched that movie. I made this easy tee for Boo using the Frida Folk Art I painted a while back (see painting tutorial here). I wanted the t-shirt image to resemble a Mexican retablo and I love how it turned out!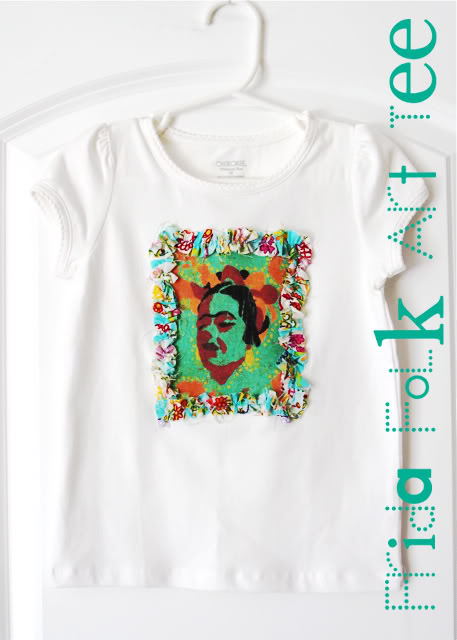 Below is my image that you are welcome to download and make something for yourself! If your browser has trouble loading it just click the link below:
FridaFolkArt
The easiest way to transfer the image to fabric is to print it out onto transfer paper using your inkjet printer. I use Dharma Trading's Super Soft Transfer Paper. I always get questions about what type of ink I use: regular everyday printer ink!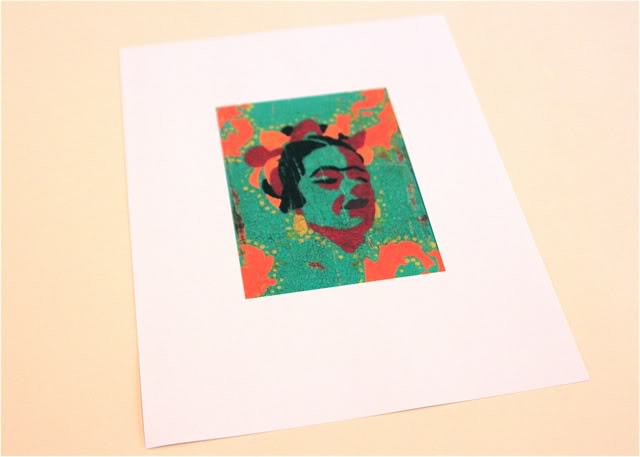 I ironed the transfer onto a plain white shirt: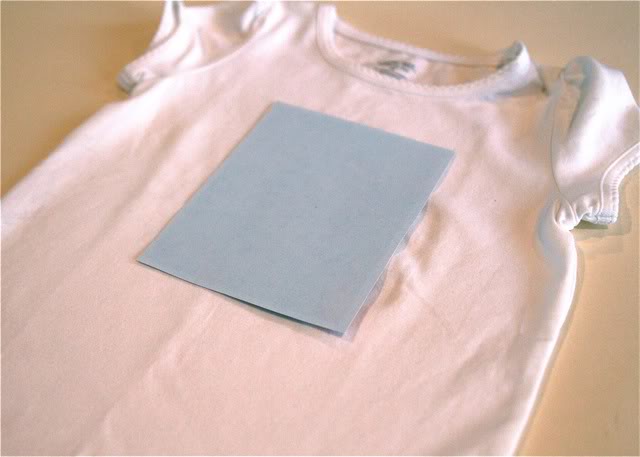 The finished transfer: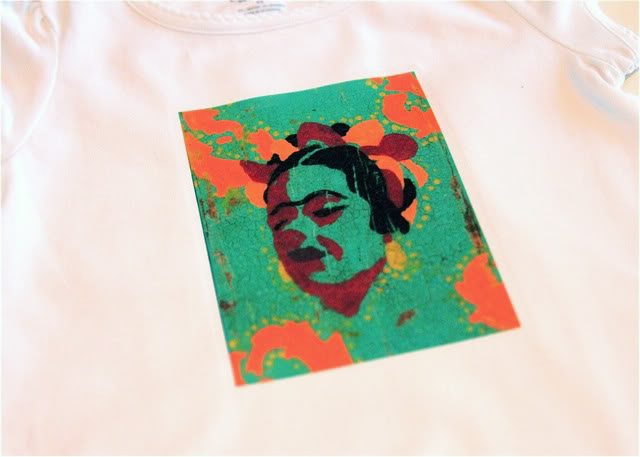 Using this amazing Alexander Henry Mini Calaveras fabric…..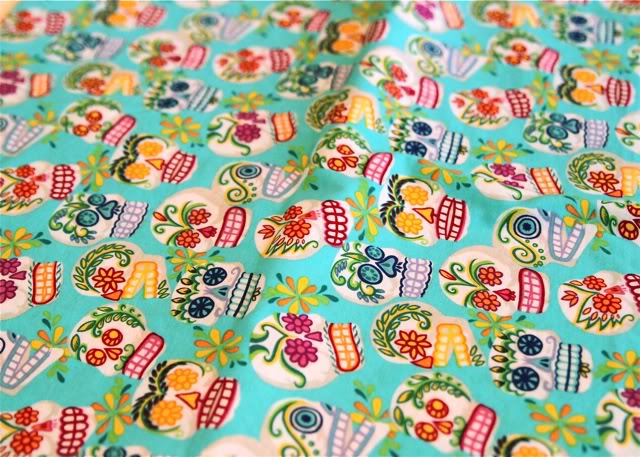 …I cut 3/4″ strips for a ruffle.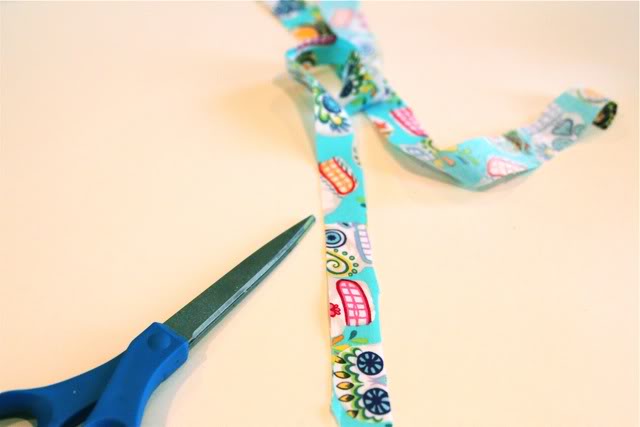 To create the ruffle I sewed straight down the middle of the fabric…..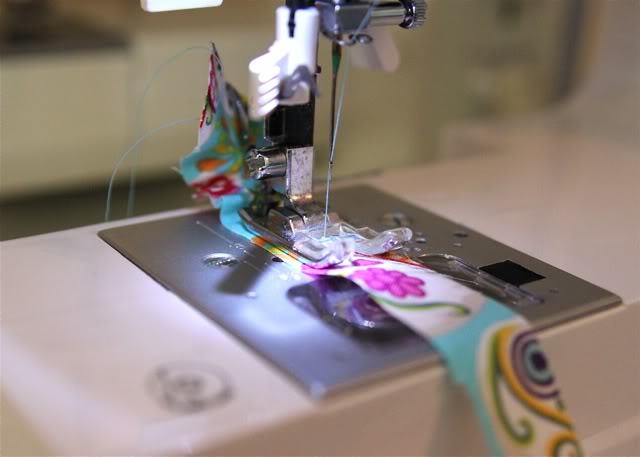 ….while gently holding my thread spool to create some tension. The strips ruffle right up.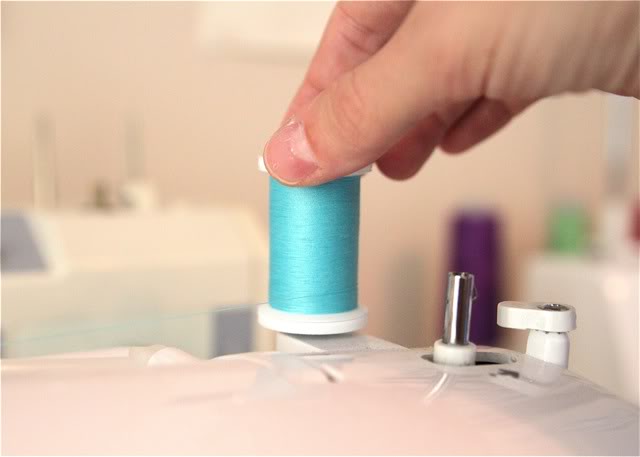 The finished ruffle: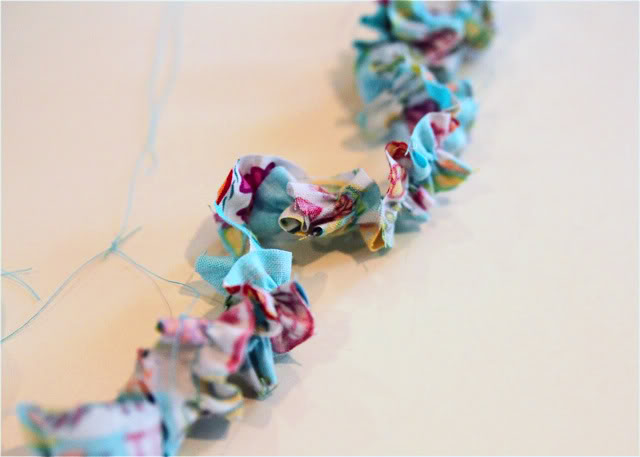 I pinned the ruffle around the Frida image and sewed it onto the shirt: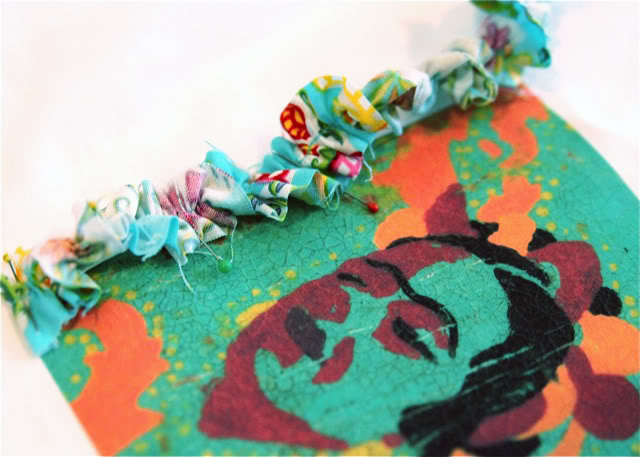 The finished image and ruffle: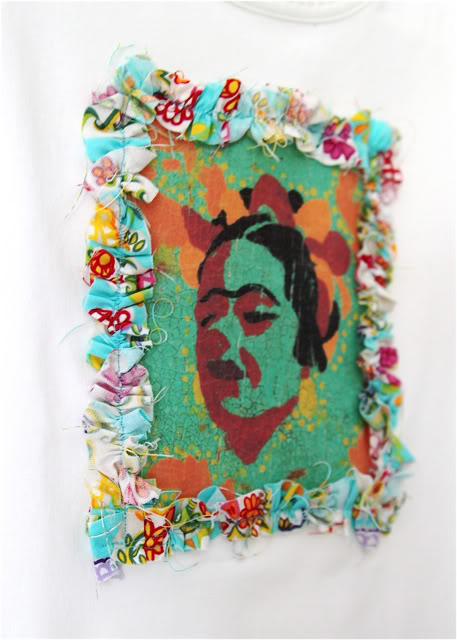 If you haven't read the book Frida, I highly recommend it….or at least rent the movie. She's one of my favorite artists. I was able to see many of her paintings in person in London at the Tate in June 2005. Among those included in the exhibition: The Bus, My Dress Hangs There, The Broken Column, and The Two Fridas. I spent 6 hours in the exhibition and didn't want it to end.
Here are a few pages from my art journals: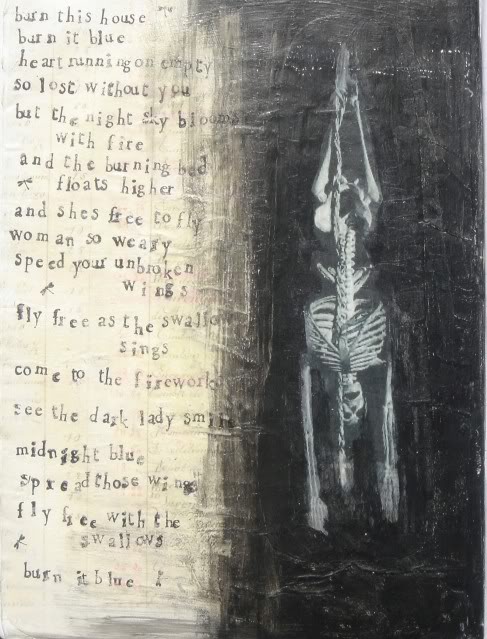 Lyrics from the song Burn it Blue, sung by Lila Downs in the movie Frida. The words are stamped onto a collage I made from rice paper and a skeleton photo.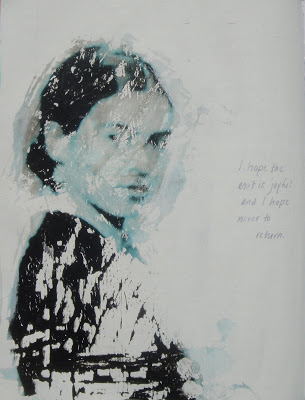 The above quote is from one of Frida's journals: "I hope the exit is joyful and I hope never to return."