It wouldn't be Two Weeks of Photography in true Lil Blue Boo fashion without some clothing involved! I knew I wanted to do an outline of an vintage camera and I left the artwork up to my talented artist friend Stephanie Corfee. As usual she came up with something fabulous! I added a little bit of Andy Warhol inspiration for color/multiple print and I ended up with this fun little number!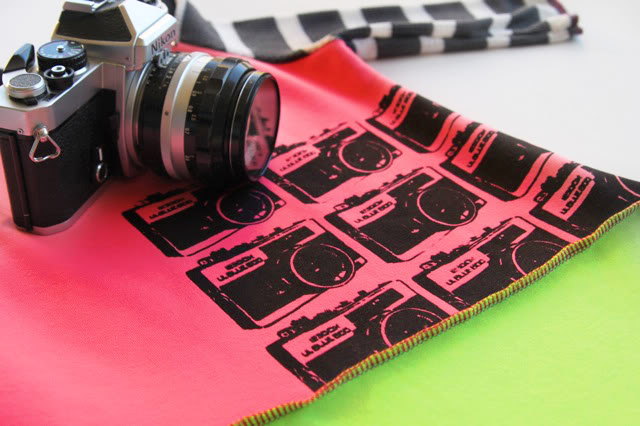 The best part? Stephanie has a surprise for all of you…..she created some awesome camera graphics that you can download to make something of your own!
Click through the graphic below: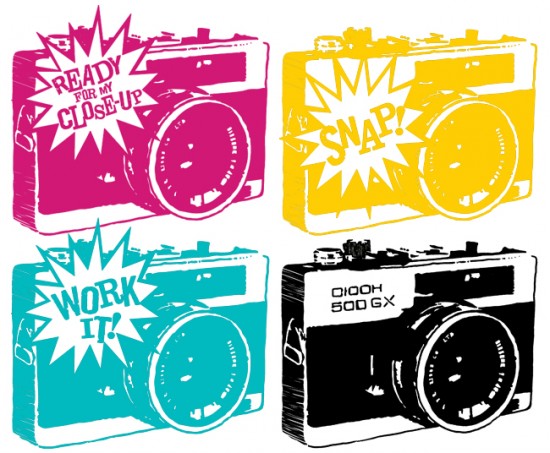 You could silk screen them, iron-on transfer them, or make some cute stationary! I've linked up a few of my tutorials on silk screening and iron on transfers in case you are new to Lil Blue Boo!
Screen Printing 101
Screen Printing with Contact Paper
Pirate Matryoshka Transfer (with Download)
Vintage Harvest Crate Stamp/Label Patches