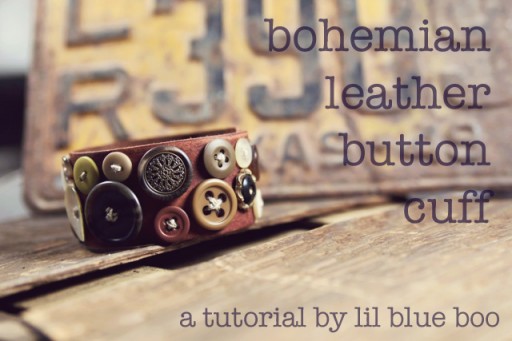 I have jars of buttons all over my studio and I'm always brainstorming different unique ways to use them. I recently ordered some leather cuffs from Dharma Trading and thought the buttons would be a great way to embellish them.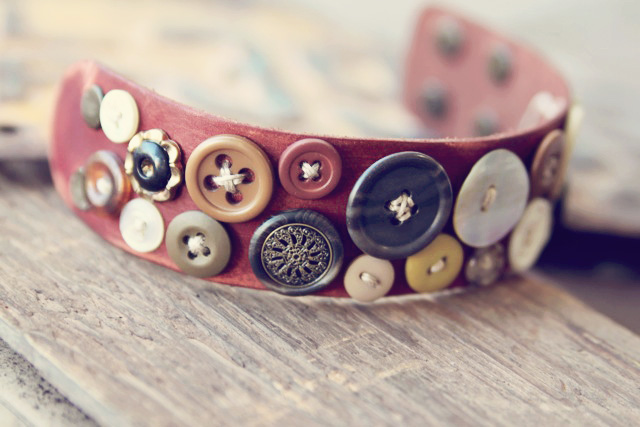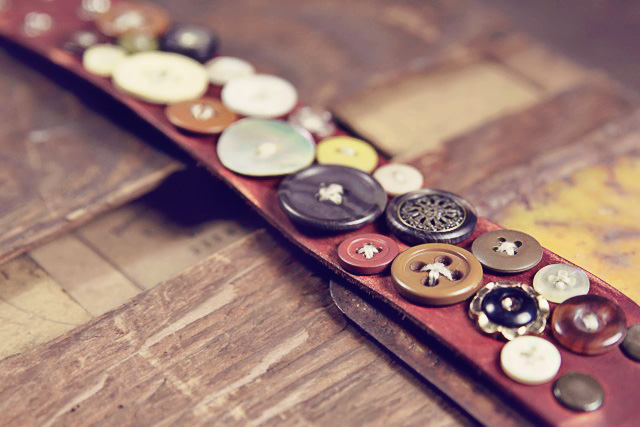 These leather blank cuffs are a great base for a project since the hardware is already attached. The best part is they are really inexpensive and precut!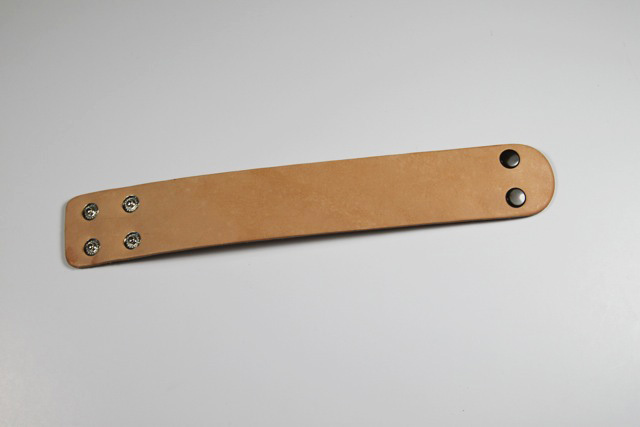 I used Angelus Leather Dye and Dye Reducer to dye the leather: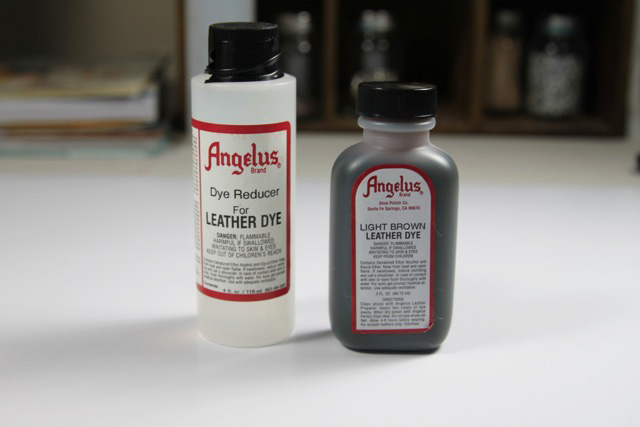 I mixed the leather dye and reducer in a small bowl: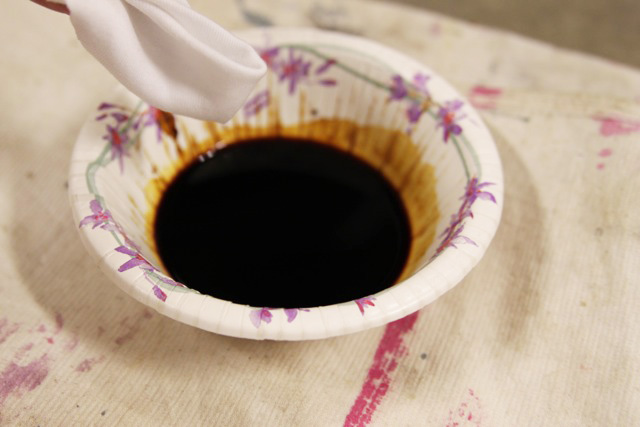 Then I used a cloth to apply it to the the leather. Two coats worked perfectly: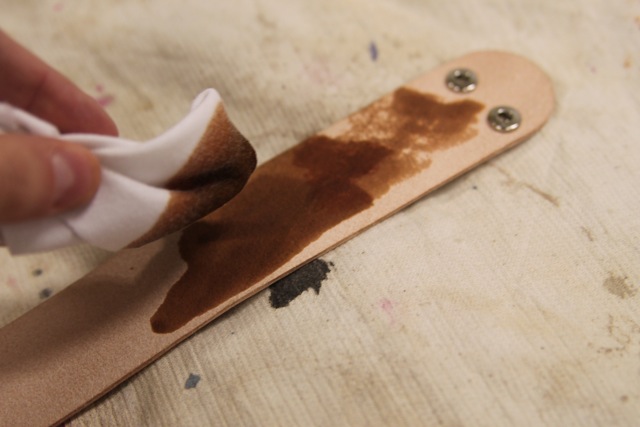 I recommend using gloves when dyeing…..I'm always too impatient, but I don't mind walking around town with discolored hands.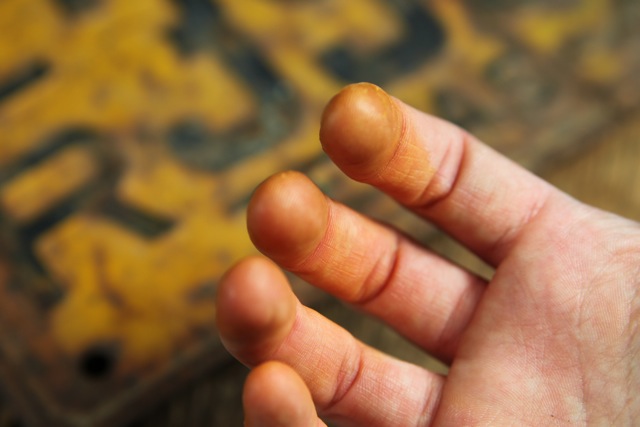 Once the leather was dry I took a sanding block to distress it. If you want it smooth and supple you can add wax or softener and buff it. I left mine plain because I wanted it slightly dry and distressed: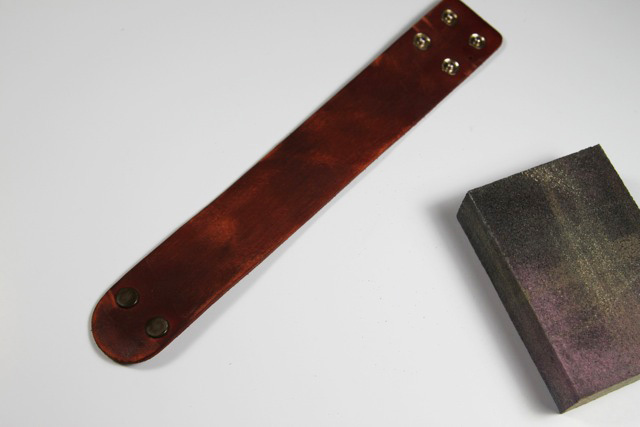 I sorted out a selection of buttons in a tan, brown and muted palette: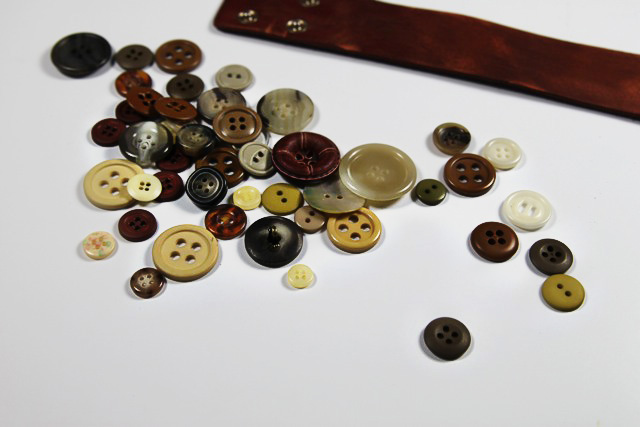 To apply the buttons I used an small 1/16″ scrapbook hole punch, a sharp needle type tool, an embroidery needle and DMC thread: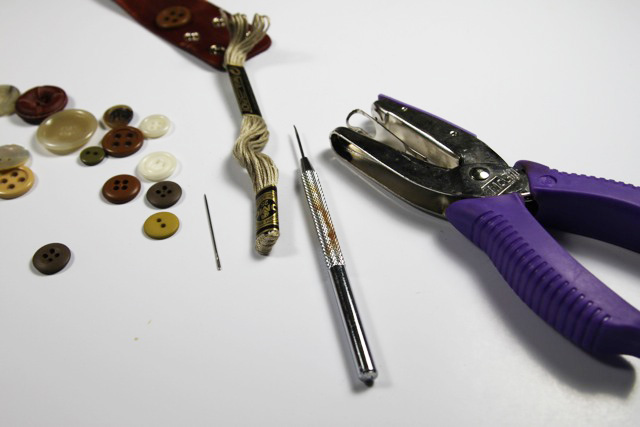 I placed my first button on the cuff and used the sharp tool to mark where I needed to punch holes: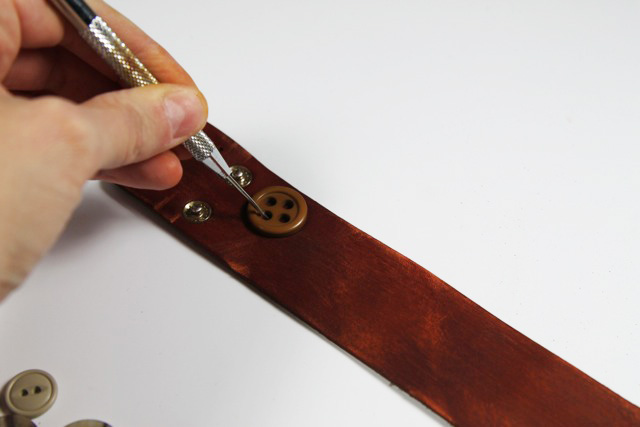 Using a skinny scrapbook punch I punched the small holes using my marks: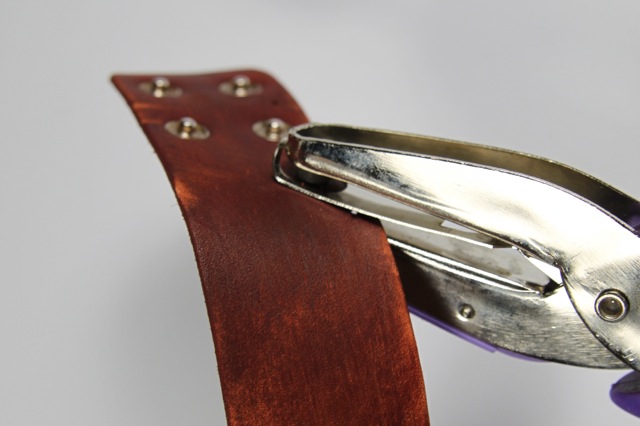 It's easiest to mark several buttons at once……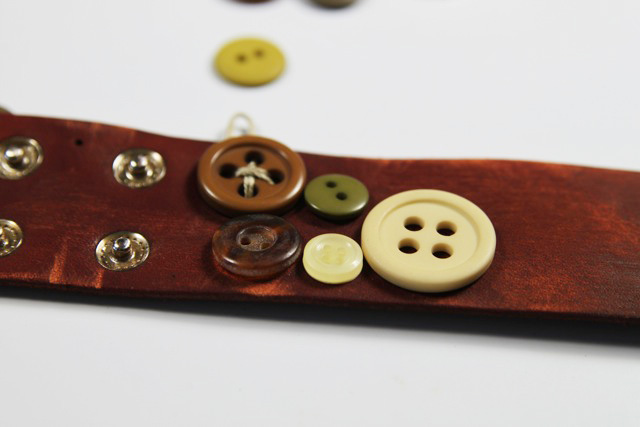 ……and then move them off the cuff, but keeping them in the same order as you punch your holes: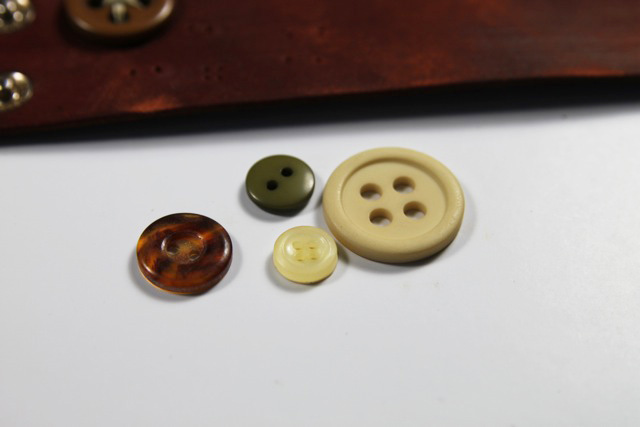 It only took me about an hour to sew all of these buttons on and I love how eclectic and earthy the cuff turned out!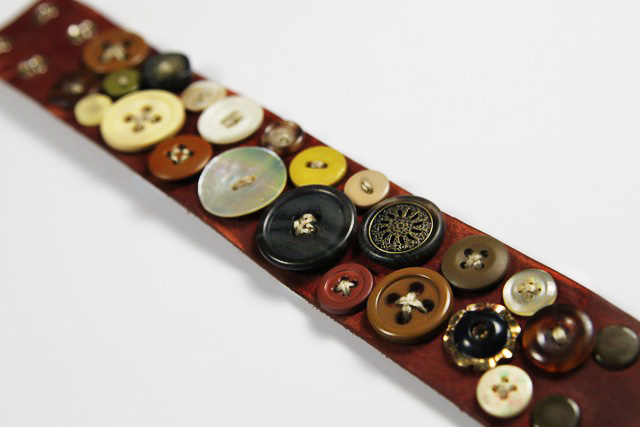 More leather cuff ideas to come soon!