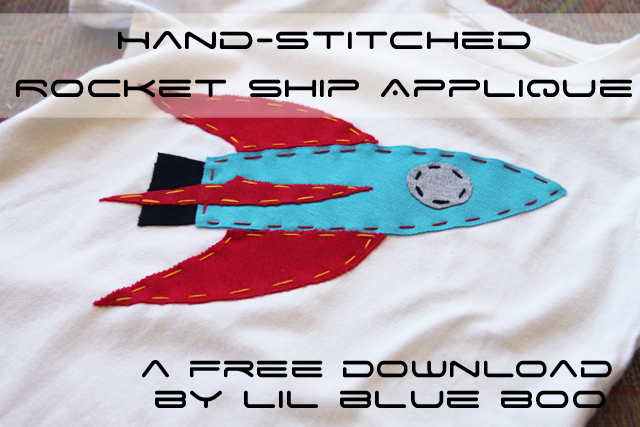 A rocket ship applique! Click the image below for the free PDF template so you can make your own. You don't even need a sewing machine…..use knit fabric so it doesn't fray and hand stitch the edges with DMC thread.
It's so hard to find good quality boy t-shirts without pockets….so I usually just end up taking the pockets off with my seam ripper: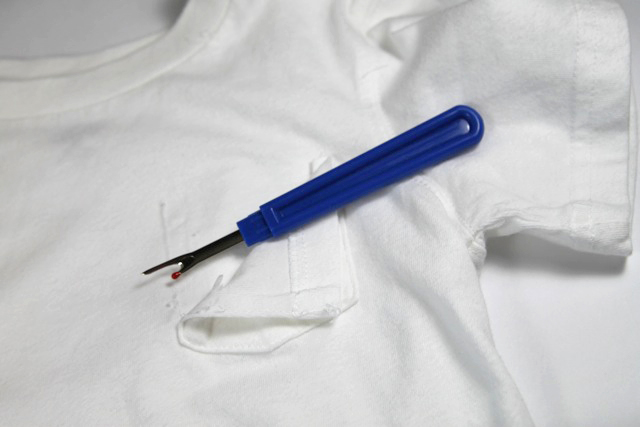 Applique basics: apply adhesive web to the back of the fabric, cut out the pieces and adhere with an iron: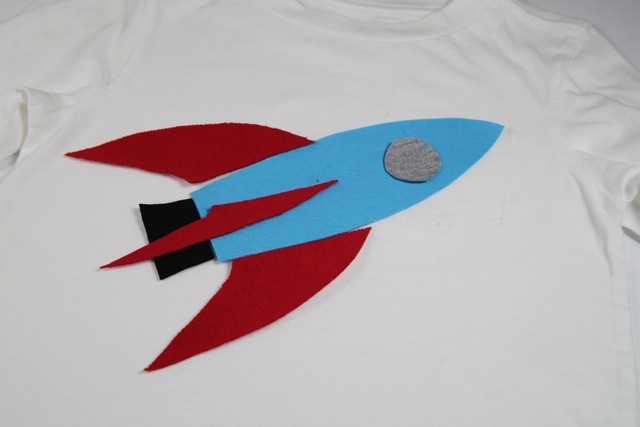 Hand stitch with a simple running stitch: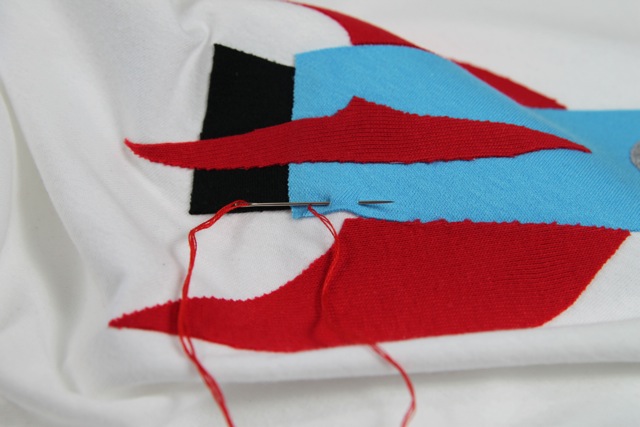 A finished rocket ship!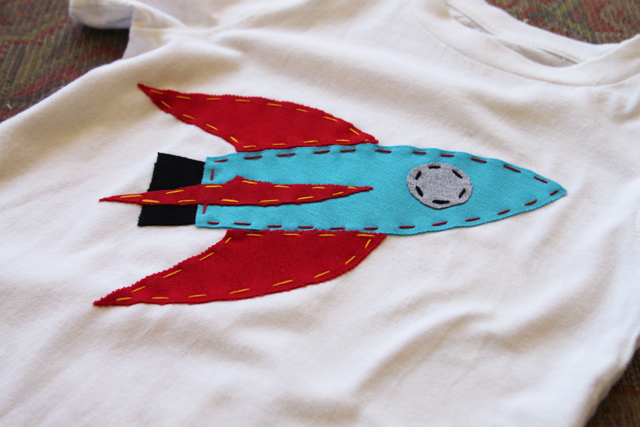 You can find more detailed applique instructions in these two tutorials: