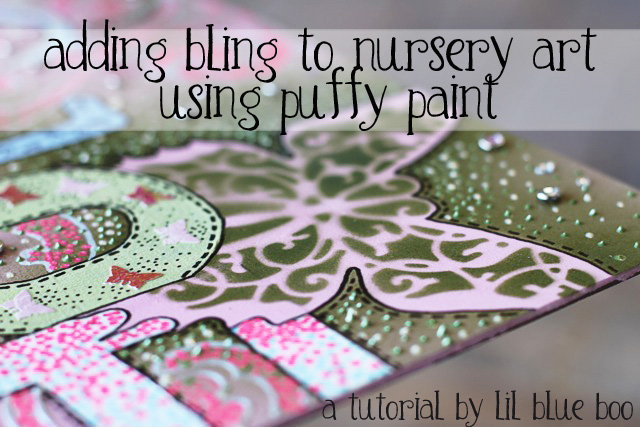 I just finished this piece of nursery art for a baby girl named Chloe to match a butterfly/shabby chic nursery theme. I made it really girly but used puffy paint to add a bunch of bling so it will still be "cool" when she gets a little older!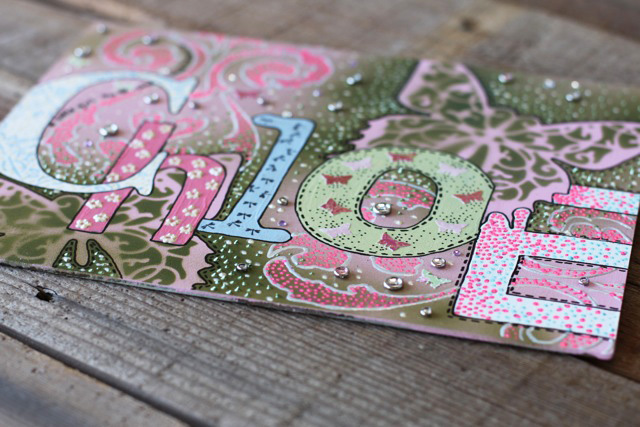 (more after the jump)
Like all my nursery art I started out with a 9″x12″ piece of hardboard and painted a background color.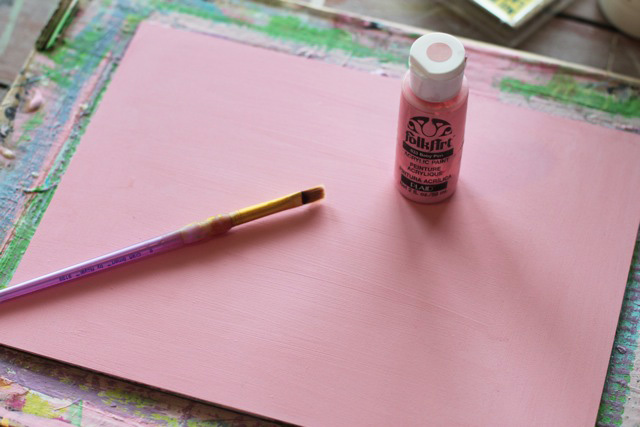 I mix different fonts and sizes for the letters so I can preview how the letters are going to look: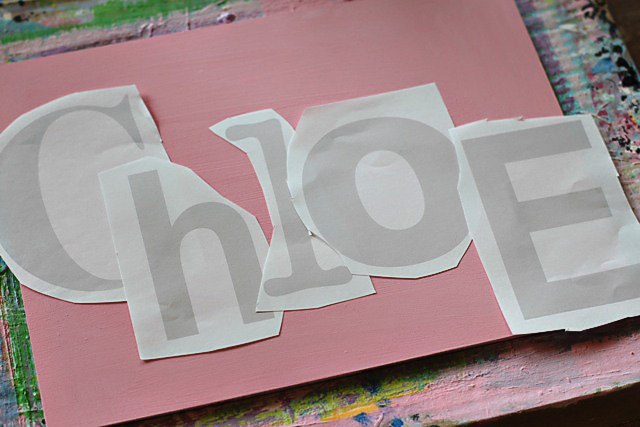 Once the letters were sketched I used spray paint and a stencil to add the shape of a butterfly to the background: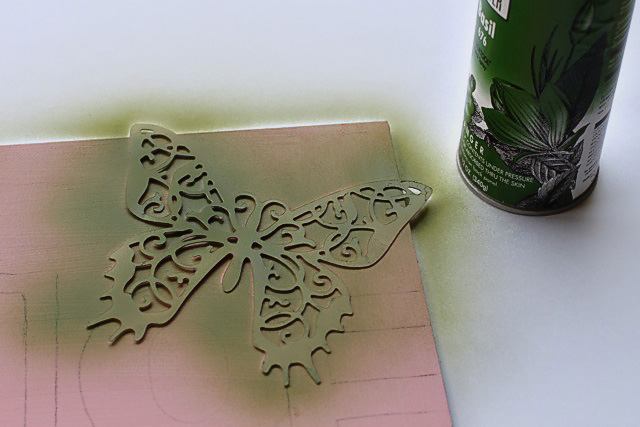 So  here was my starting point: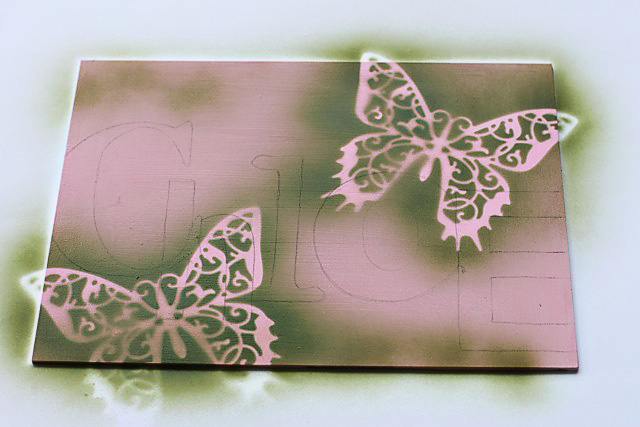 Next I started painting in each of the letters using acrylic craft paint: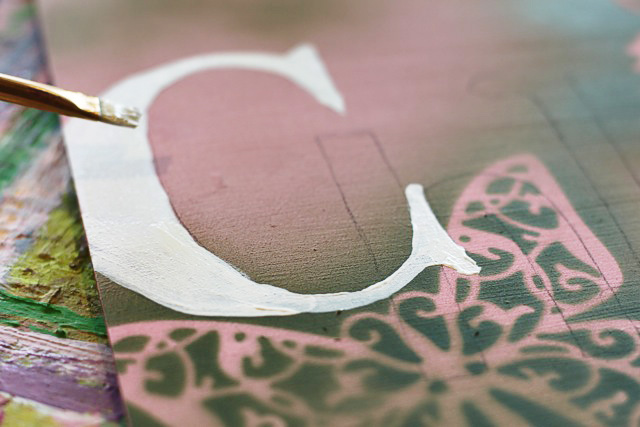 I've started adding clear acrylic gesso to my paint because it makes it adhere a little better and reduces the number of coats I have to paint: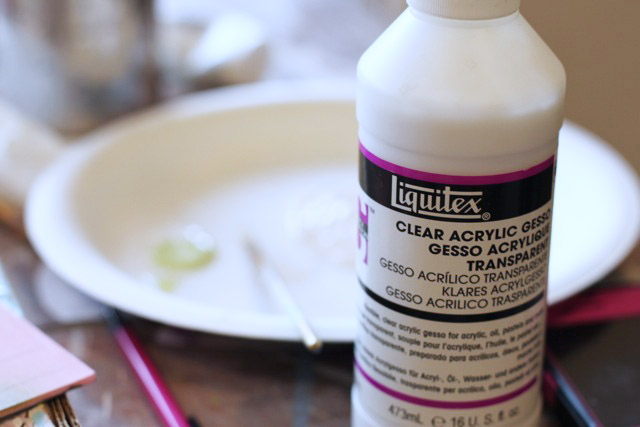 The letters painted in: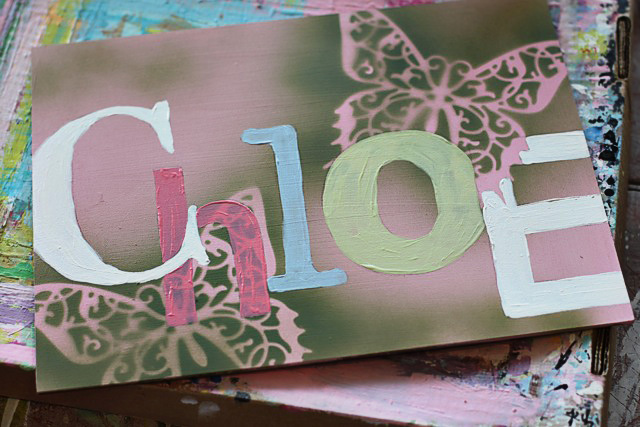 I outlined letters using a black paint pen: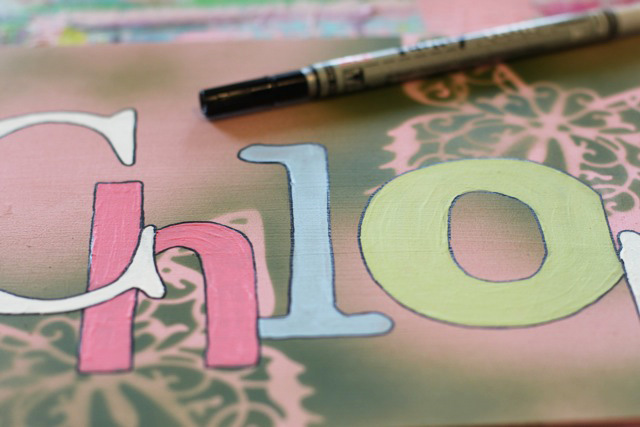 And used a house wall stencil to add some additional vintage-inspired design: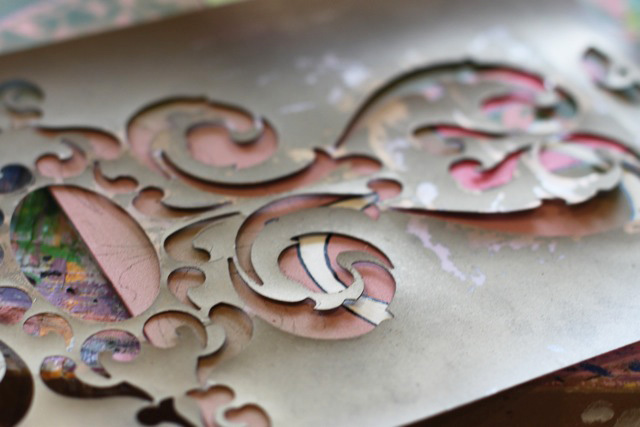 Once the background was complete I used metallic puffy paint to add dots all over the painting:
I drilled tiny holes to add a few rhinestone brads to complete the bling: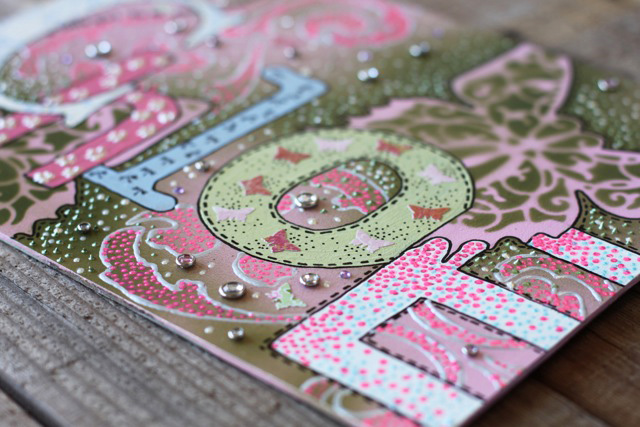 The little butterflies you see on the "O" were punched from scrap book paper and glued carefully onto the board: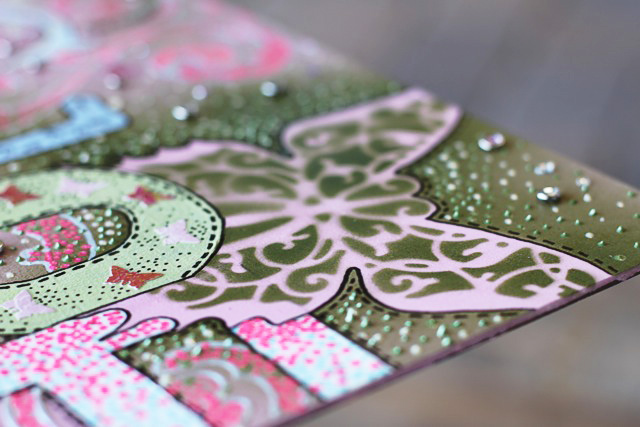 A finished piece of art for a new baby girl!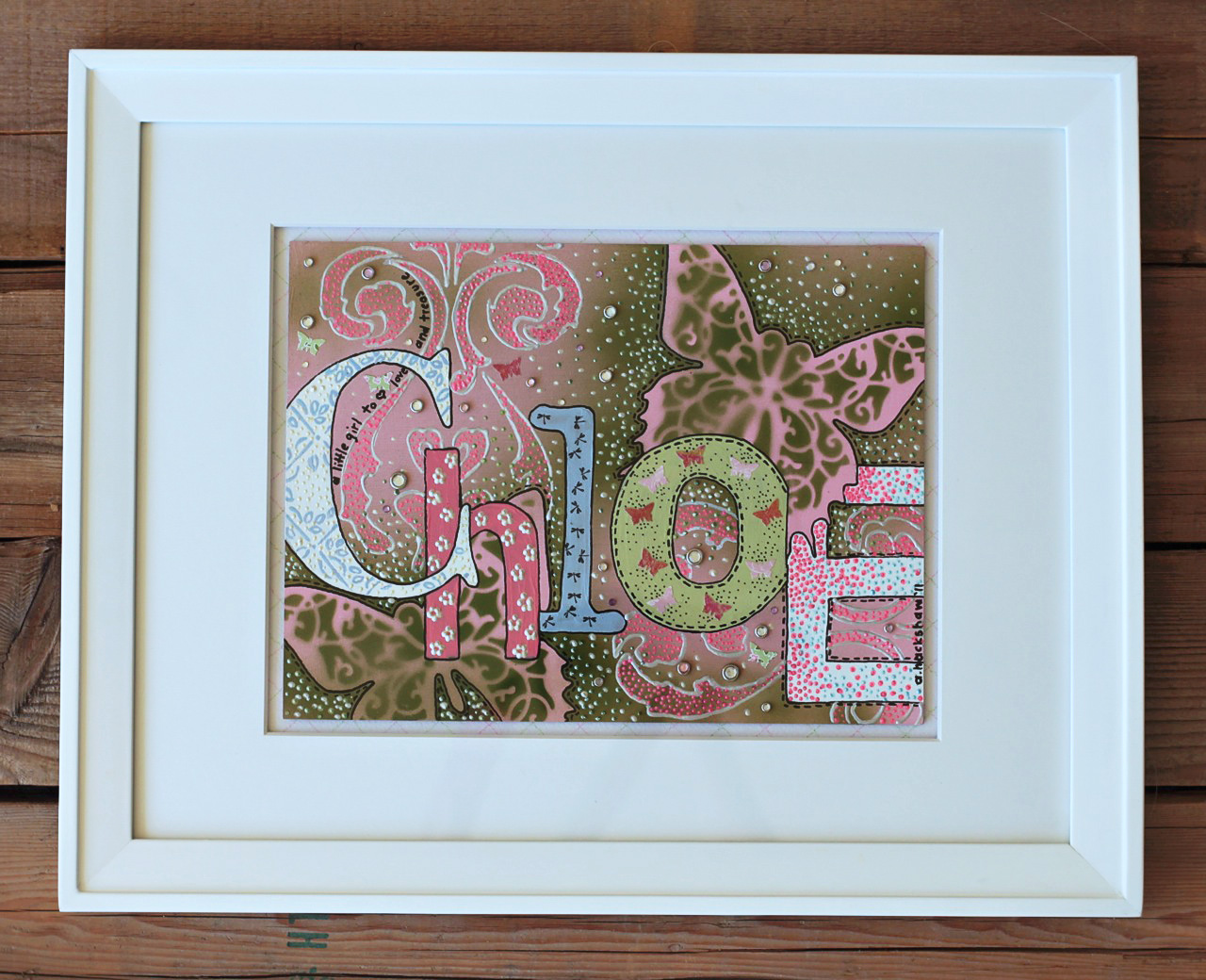 Make sure to visit these other nursery art tutorials….they all have different techniques involved and you can combine them many different ways to get the look you want!