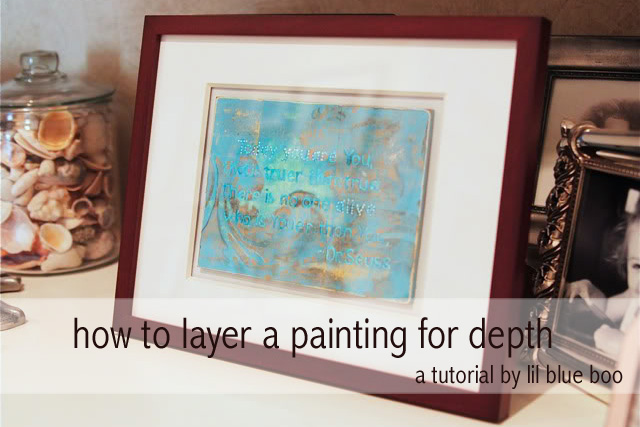 I recently finished this custom painting for a client and thought it would be a great chance to share how easy it is to use layering to create an interesting background for a painting.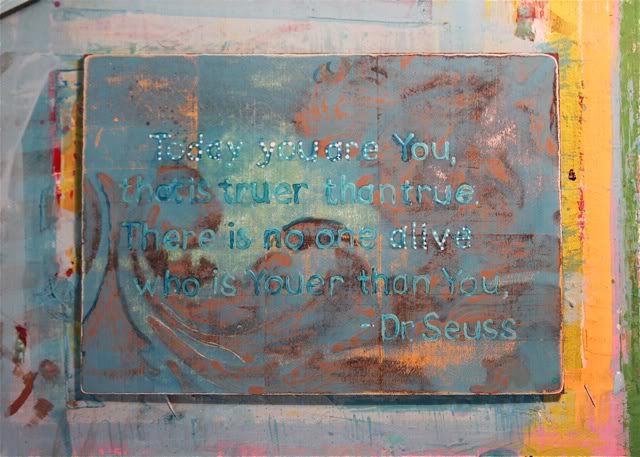 Here is the finished painting framed: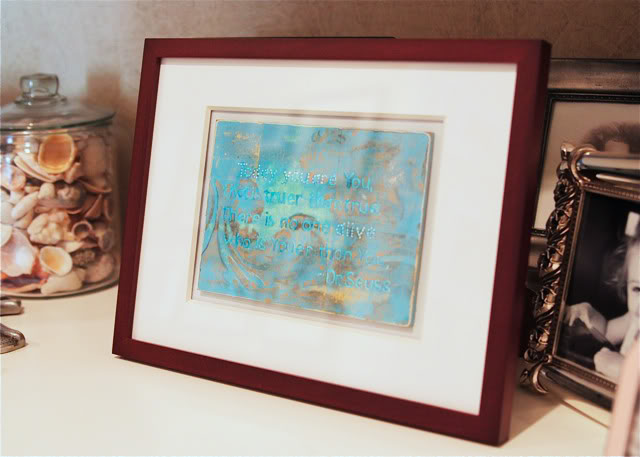 This tutorial is just an example of what you can do…..the more layers you add the more interesting your painting will become. I use acrylic craft paints and spray paints for my layers and I always love to experiment with different gels and mediums as well!
First I start out with a small piece of hardboard or Gessoboard (gesso means it is pre-primed). It won't warp and it doesn't have sap or woodgrain. It is also thin enough to frame under glass. You can buy it in several sizes.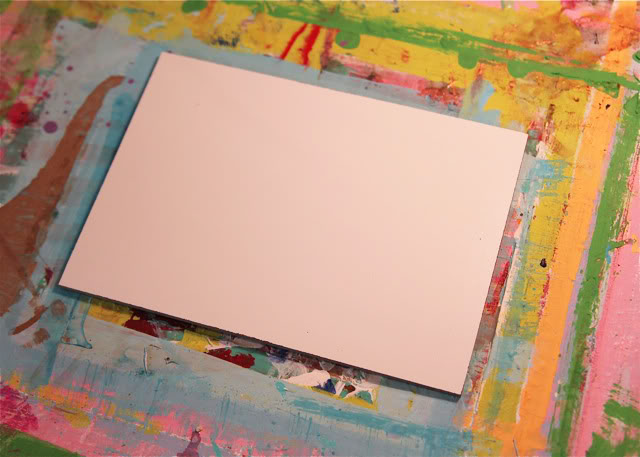 Step 1: Paint a base coat.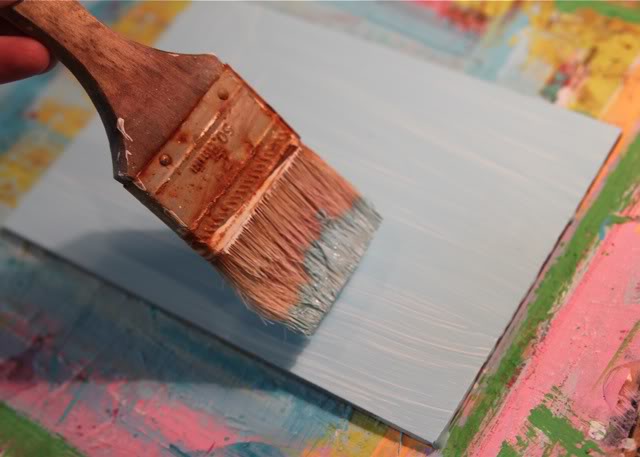 Step 2:
Block off several areas with painters tape and paint each block a different color. I started with a yellow block….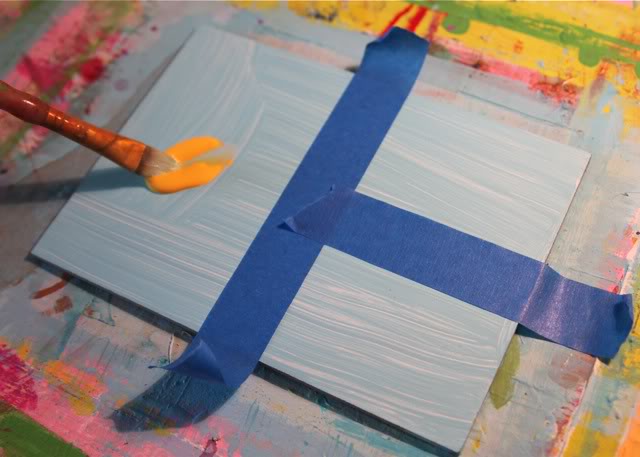 ….and then added a brown block. You'll have to paint in stages using the painters tape.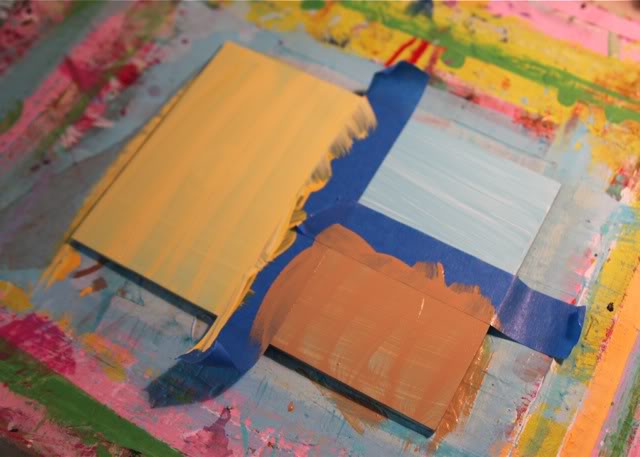 Once the yellow and brown block dried, I removed the tape…..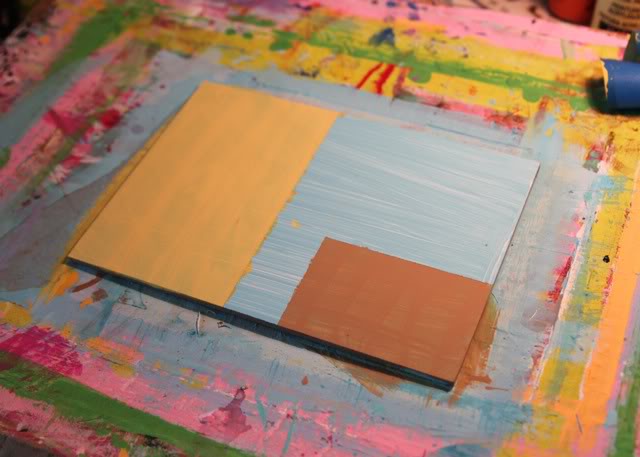 ….and added another color block. It is okay for the blocks to overlap too. It will just add more texture.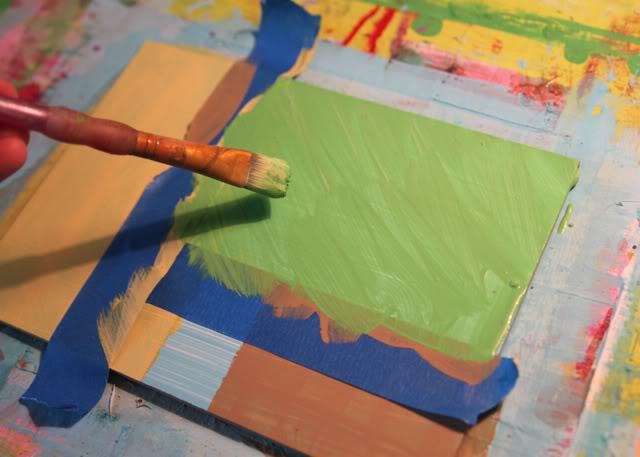 Step 3:
Once all my color blocking was dry, I took the piece outside and used a wall stencil and some spray paint to cover it with a design: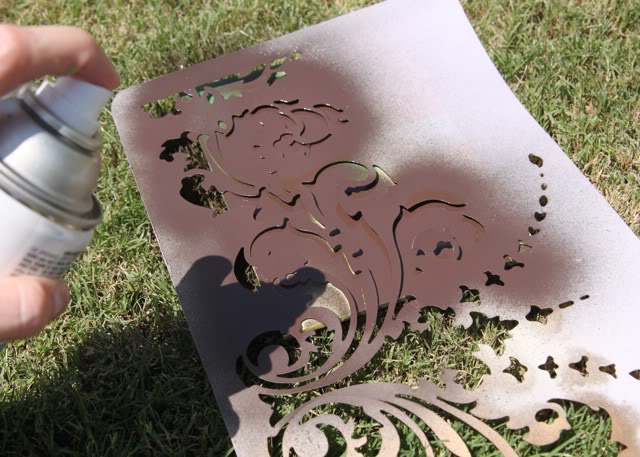 Step 4:
Next I took a lighter shade of brown acrylic paint and painted over the stencil design in some thick uneven coats to add texture. It doesn't have to be perfect….you are going to add more layers after this!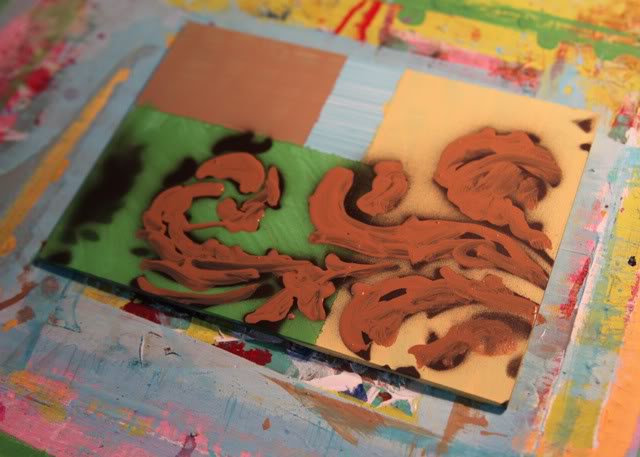 Step 5:
Once all my layers were dry, I took a watered down version of my original base coat and covered the entire painting: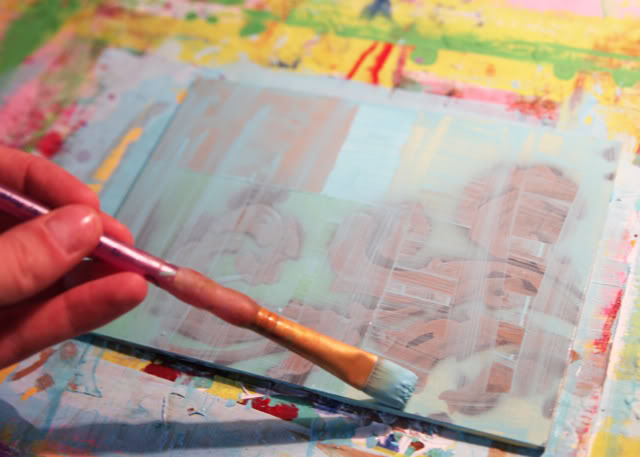 Step 6: Once the top layer was dry I took a sanding block and sanded down different layers of the painting until the previous layers began to show through.

Step 7: After I have a base of a painting finished…..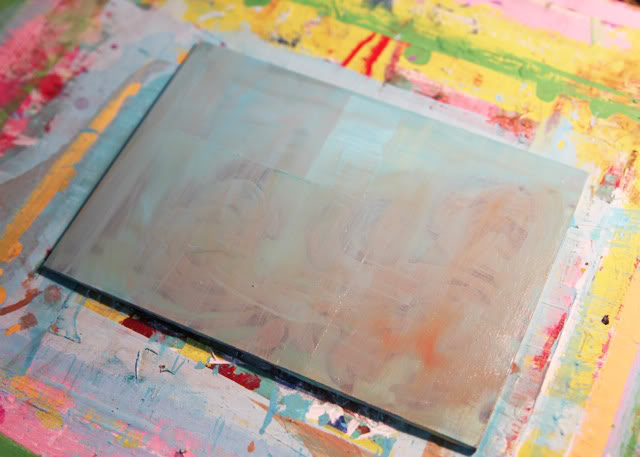 …I use a simple stencil to draw out letters with a pencil and then I paint over them carefully with a tiny brush.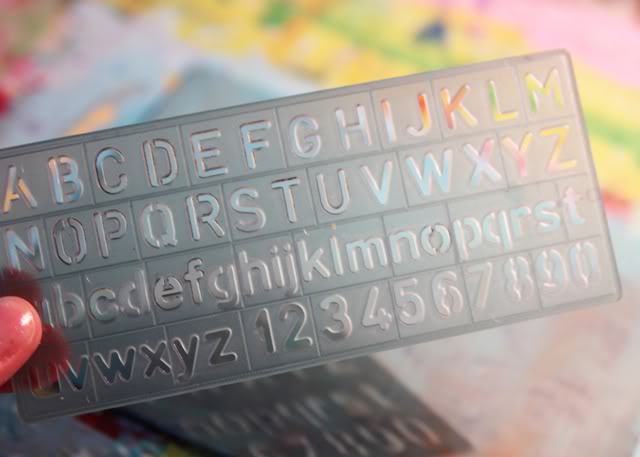 The finished lettering: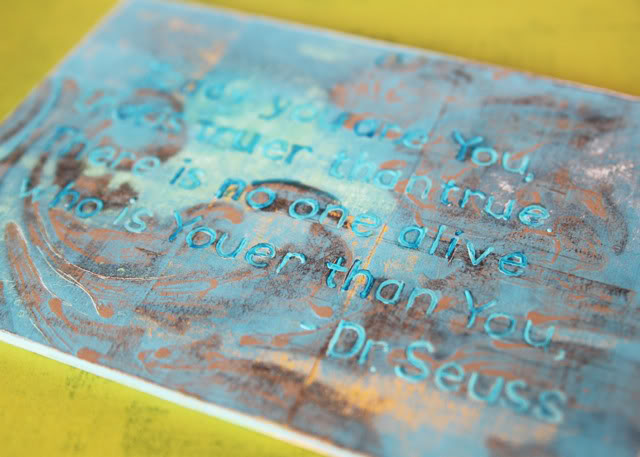 I'll use a paint pen to add some other small details.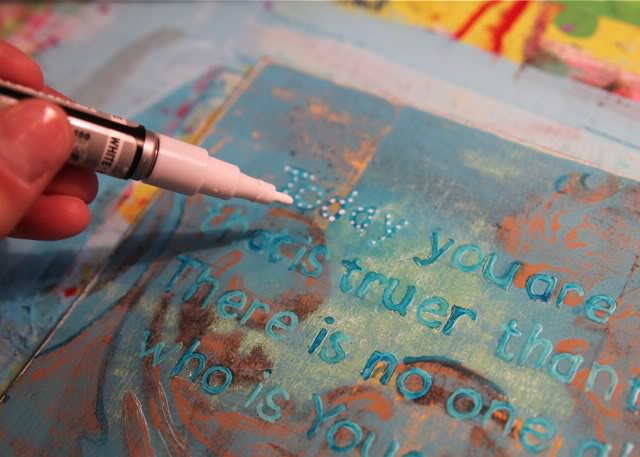 Step 8: To complete the painting I use a sanding block to distress the edges and then I coat with thin coat of water based varnish!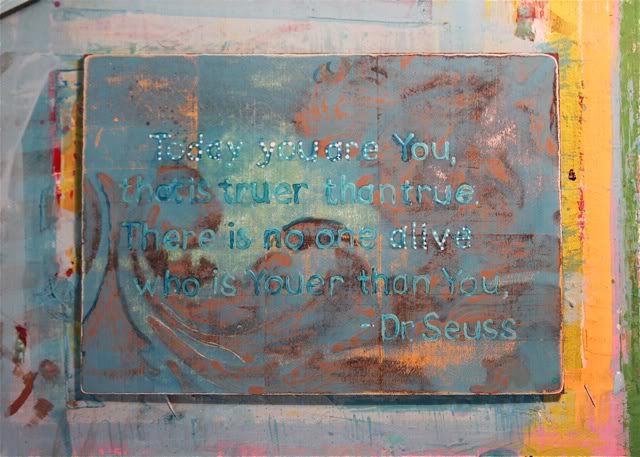 Here is a similar one I did in pink. Just change up your paint palette!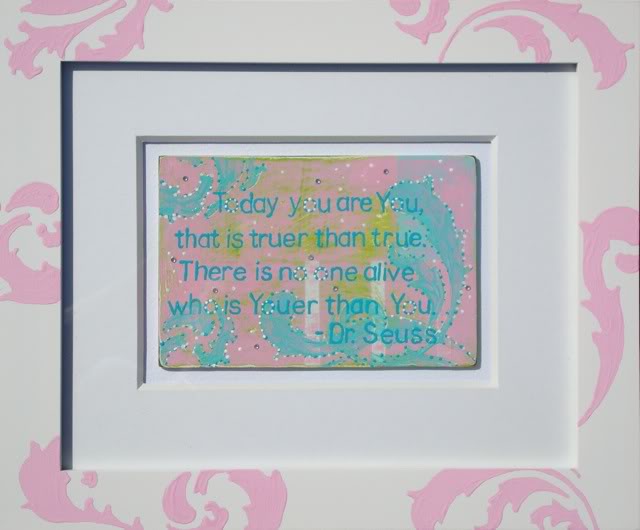 A gift they'll treasure forever!
See some of my other painting tutorials for more ideas and information on materials and supplies: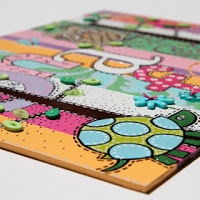 Personalized Nursery Art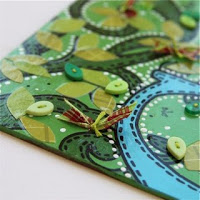 Nursery Art – Layering with Collage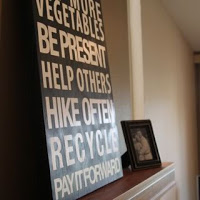 Resolutions "Subway" Art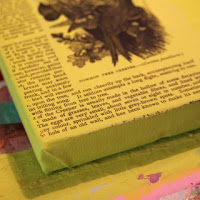 Transferring an Image with Gel Medium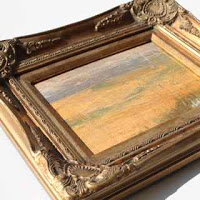 How to Fake a Landscape Painting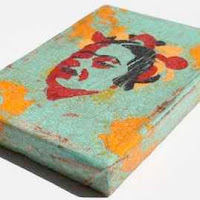 Distressed Folk Art Painting