One thing I really love about Loma Linda is how quickly they encourage you to recover. The same day I was moved from ICU the nurse said to me "just so you know, you need to get up and walk at least 4 times today." Huh!? Are you serious?! Of course it's scary the first time….but after that I'd get help out of bed and baby step around…..catheter, IVs and all…..no shame in my gown flapping open accidentally. No wallowing in pain or self pity allowed. Like with my c-section I've learned little tricks to help me get up…..like bending one leg and using that to pull my body upright.

Each day I try to do the same thing….get up and walk a bit. Today I walked around our pool 15 times….the safety fence is the perfect hand rail. 5 times around and then I'd rest on the lounge chair in the nice weather until the next 5 laps. You'd think I was on vacation or something! Ha! You can see Diesel following me from a distance in the background under the lounge chair: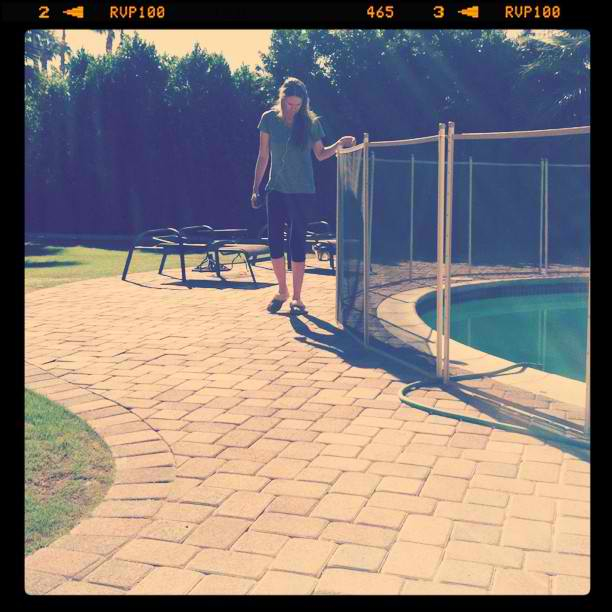 Lisa said this needed to be the photo of the day……to show my OCD with numbers. I carried a big piece of chalk and each time I walked by I made a tick mark on Boo's easel chalkboard. I had to end in a multiple of 5 and I kept having anxiety that maybe I'd missed a lap and it would only be 14 laps…..wouldn't that just be the end of the world?!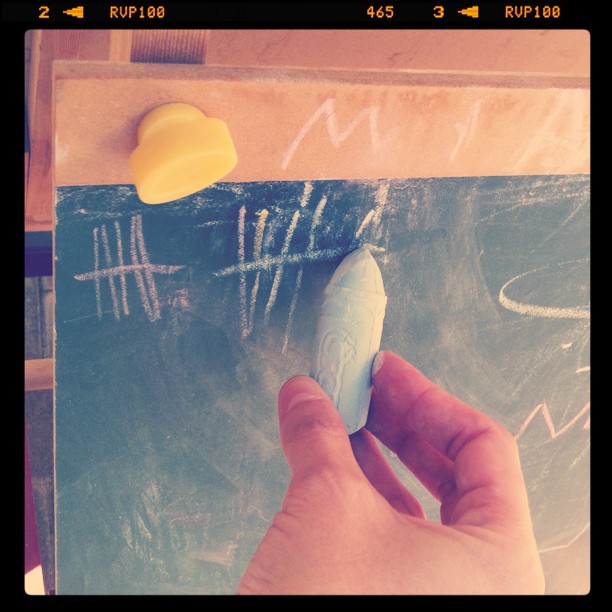 Listening to music as I walked I started making up funny names to tag my posts with like: Mission Kick It's A@# and Operation No Compromise (from Whale Wars). It's just another adventure right?  That's how I'll treat it right now….like a mission…..maybe that will resonate with Boo better. We are on a big "mission" to help mommy recover. Any name suggestions out there?
P.S. It's kind of fun having  photographer around to help me remember these things…..laying in the sun soaking up some Vitamin D and listening to my iPod, I opened my eyes to see Lisa on the ground with her camera shooting Diesel and my little nap. Sneaky but funny.
I've linked all the posts about my recent health "adventure" and the loss of my father here. Thanks for reading…..I hope my stories will help others that might be going through similar experiences.