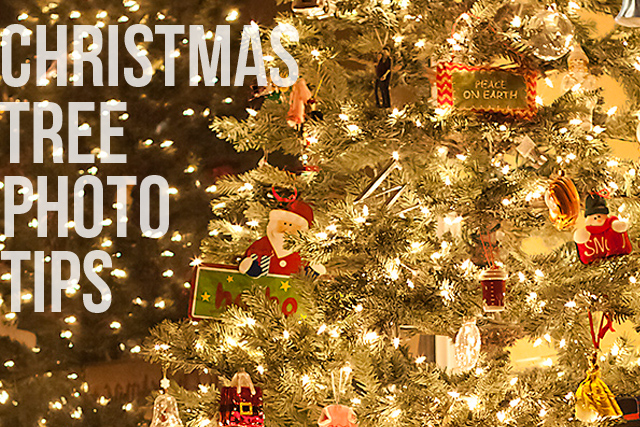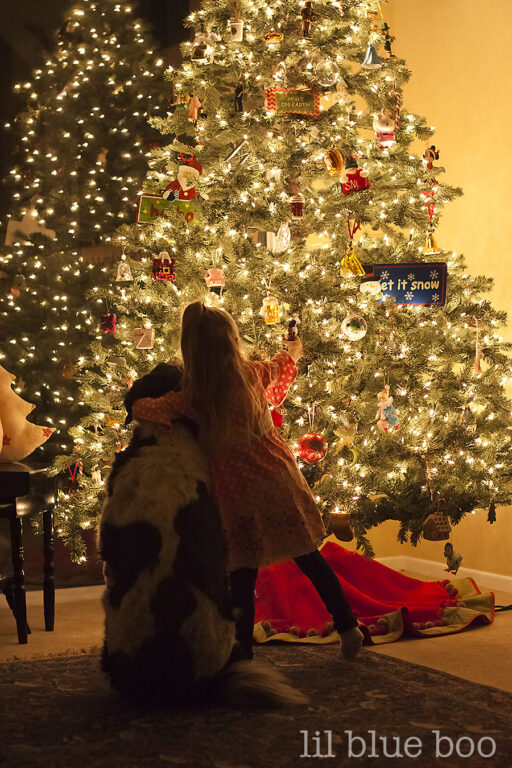 There is nothing worse than a Christmas tree photo taken with your FLASH, yuck! I have been dreaming of this photo since last year. Elle and her dog Kai in front of the tree, as we see it in real life. After a a little practice, I finally achieved it! This photo make me so happy.
This photo was taken with a Canon Rebel XSI and 50mm 1.4 lens. The only editing I did was sharpen it up and increase the contrast just a bit.  My settings for the above photo were:
ISO:  1600 (which is as high as my camera will go)
Aperture: f/2.5 (if your camera doesn't go that low, set it for as low as it will go)
Shutter Speed: 1/50 (After I took this photo I actually  lowered my shutter speed to 1/30 which I liked even more, but at that point I couldn't keep the dog in the photo. Next year!)
I used a tripod to keep the camera still. If you don't have a tripod you can use the back of a couch, table, chair, get creative if you have to! You will need the camera to be very still to avoid blurry photos. You will also need still models. I told Elle to show the dog an ornament and say there's a cookie in there and then snapped away. You don't necessarily need posed photos, you could give your child some books to read or toys to play with under the tree.
You will want to take your photo at night and turn all of the lights in the house off so only the tree is glowing.
Now on to the camera settings. You will be working in Manual Mode: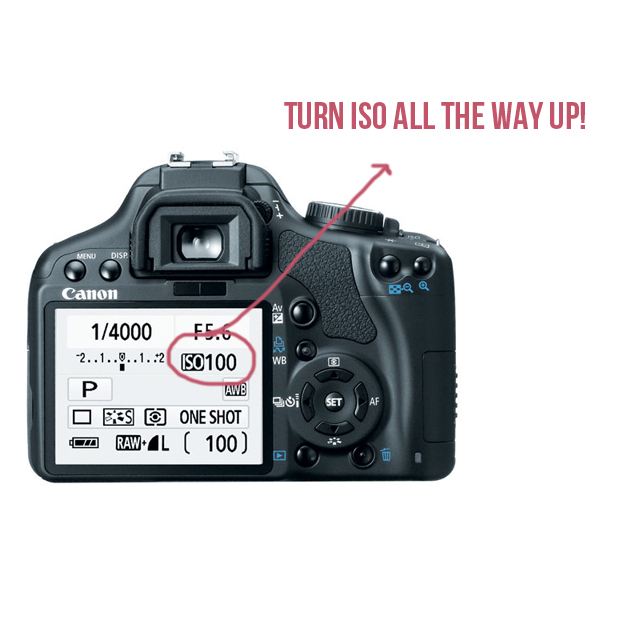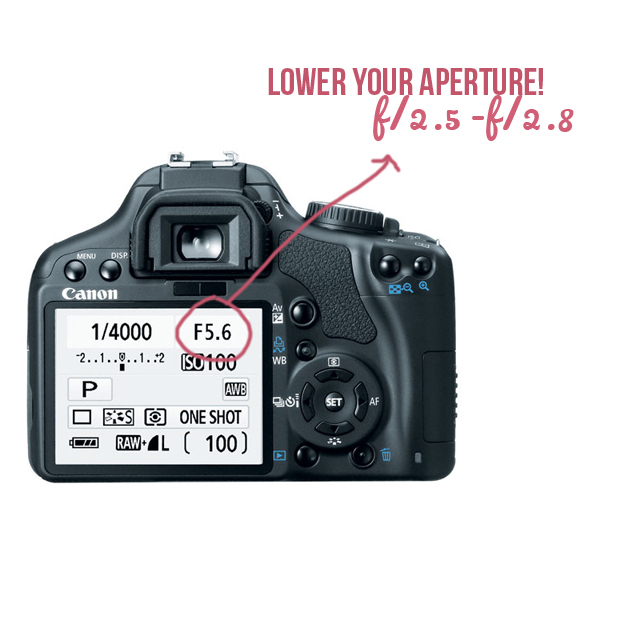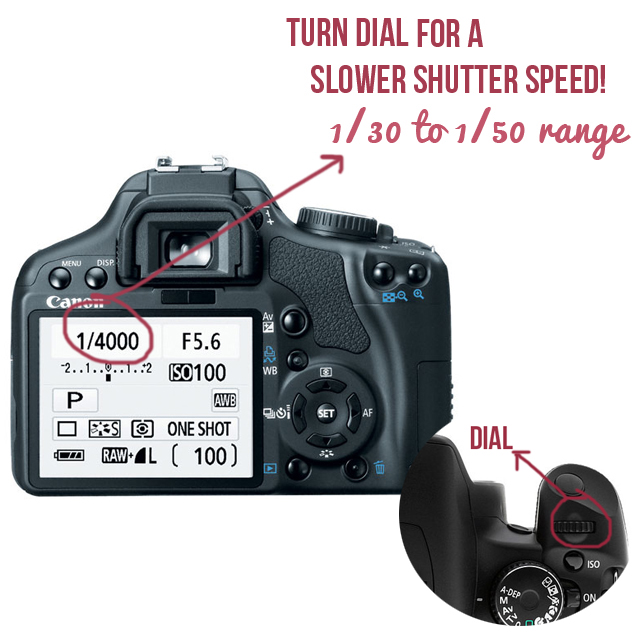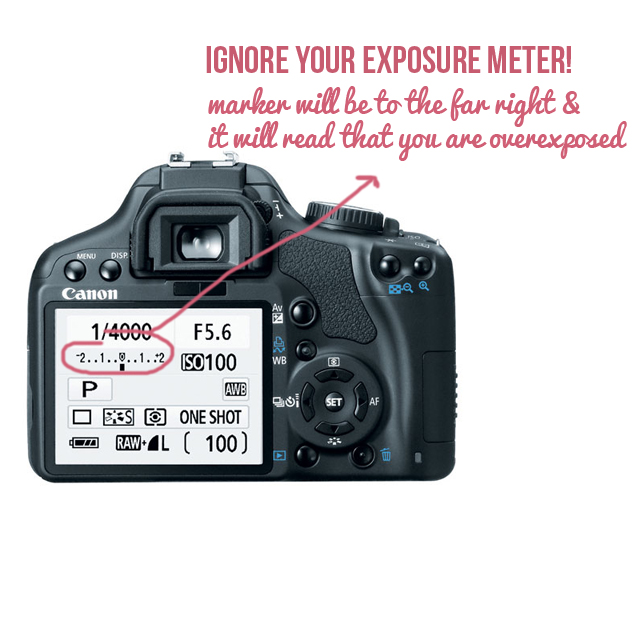 Now focus on your subject and snap away! You might need to play around with your settings, and with photography practice makes perfect so practice, practice, practice!
*Be sure to refer to you camera manual if you need help adjusting shutter speed, iso and aperture on your dslr.