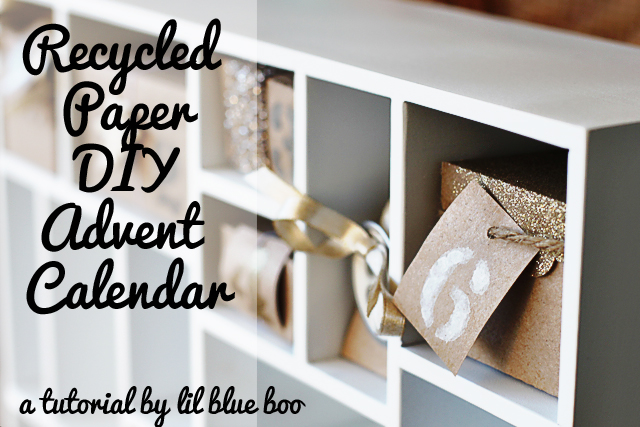 I love this customizable advent shadowbox from Silhouette! The 25 compartment shadow box comes with 25 different box templates and 25 different drawer templates that the Silhouette will cut out onto any paper of your choice. You can use them to make a new advent calendar theme each year. See the bottom of this post for a discount code good through November 11th.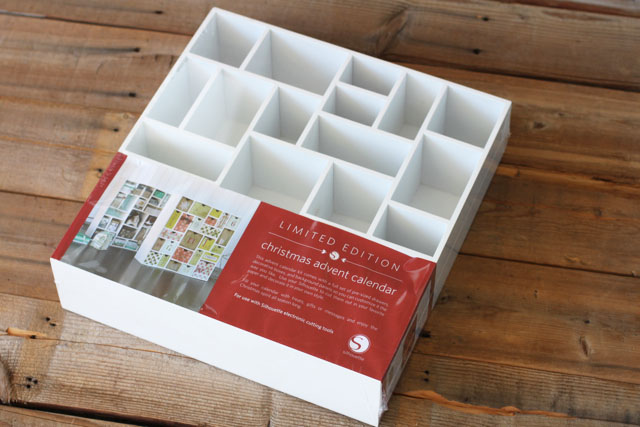 I can't keep up with my usual crafty pace right now but I was able to finish compartments 1 through 6 yesterday! I chose a palette of brown paper, white, gold and gilver (goldish-silver).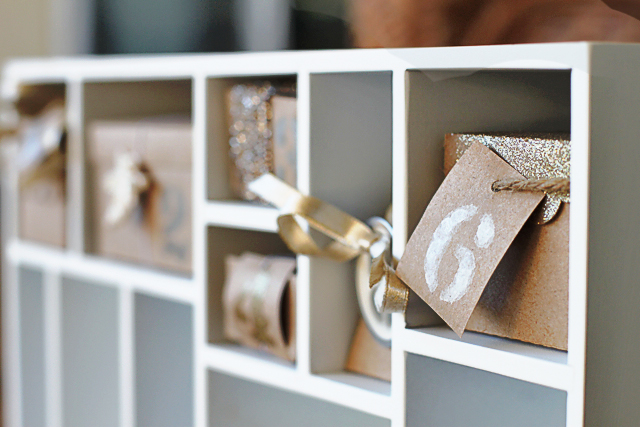 For the boxes I've used plain brown paper and paper shopping bags: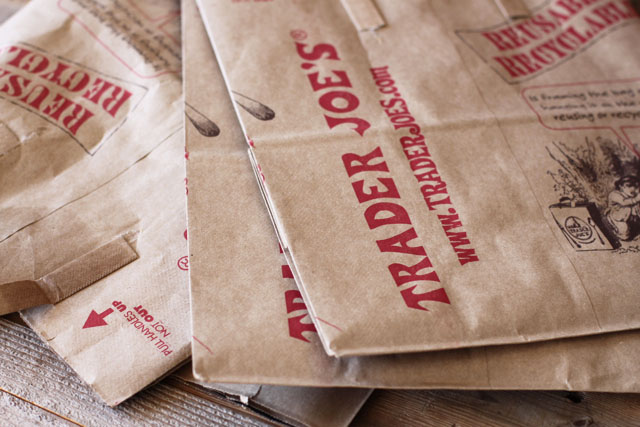 My new Silhouette machine can cut a 12″ piece of paper: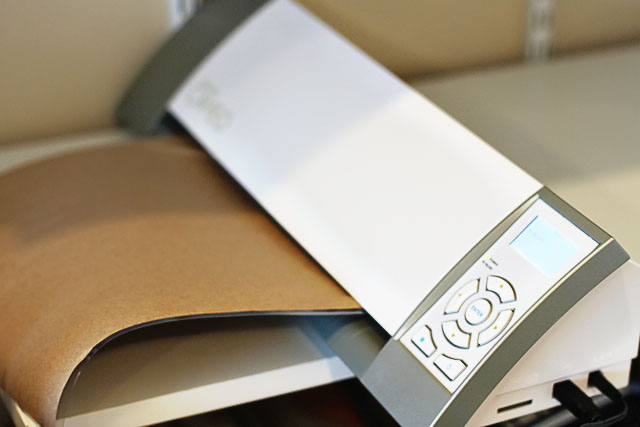 Here is one of the boxes cut straight out of the machine…..I used double sided tape to put it together: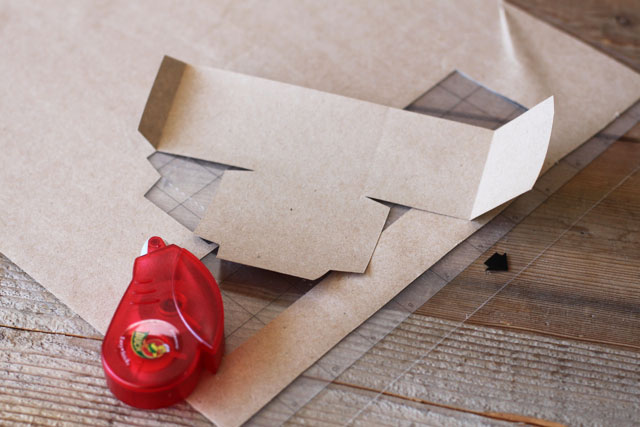 A finished box: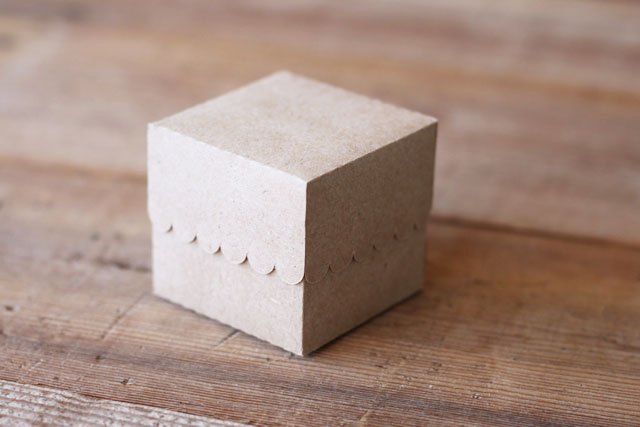 I bought a bunch of small, inexpensive trinkets to fill the boxes with. Some are generic Christmas themed and others have to do with the Birth of Jesus: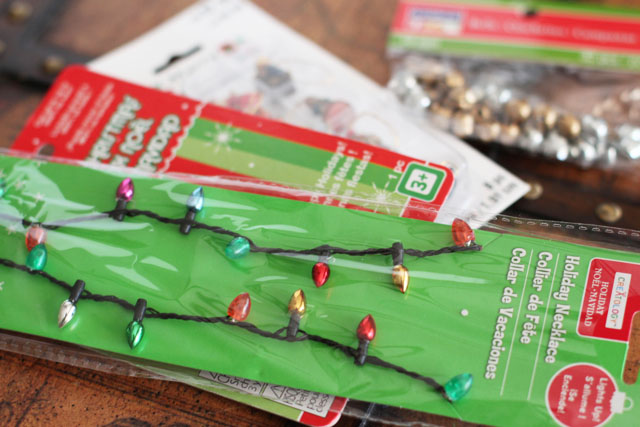 I used a basic stencil and a champagne silver spray paint to add my numbers: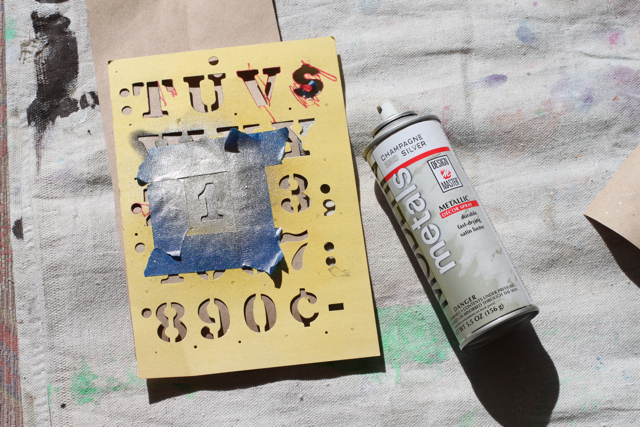 Box #1: I cut a tag and spray painted a stenciled number on it to embellish the box. I filled it with a Christmas light necklace.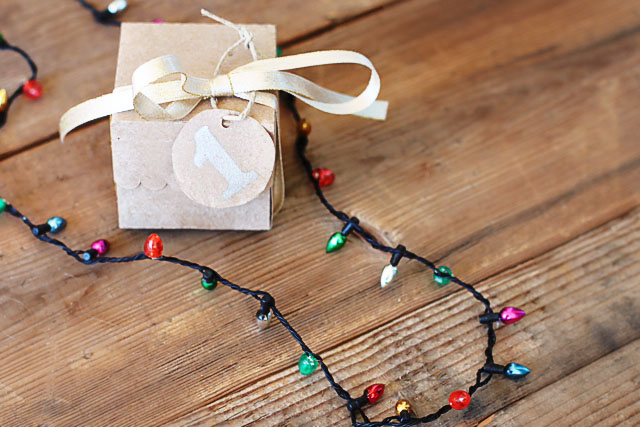 Box #2: I added lobster claw clasps to some angels to turn them into charms. I embellished the box with a similar angel button strung onto elastic thread: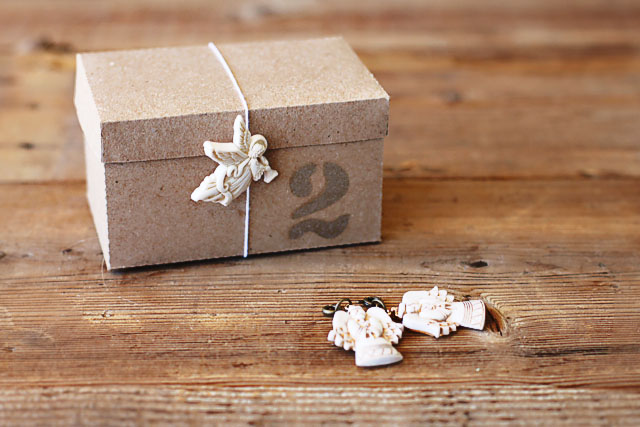 Box #3: I made Christmas-themed elastic hair ties.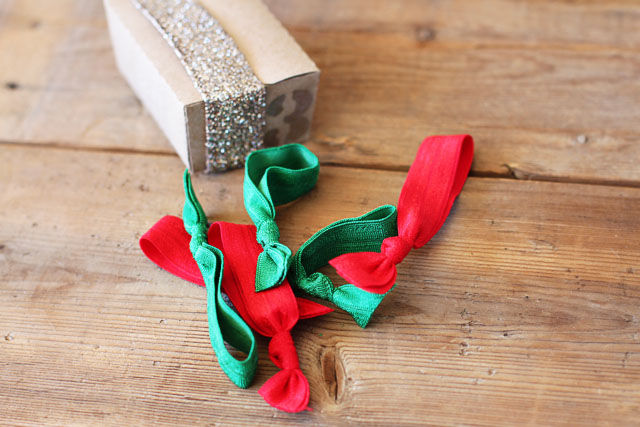 Box #4: A small toy donkey to represent how Mary rode to Bethlehem. The #4 was stenciled in gold glitter spray paint.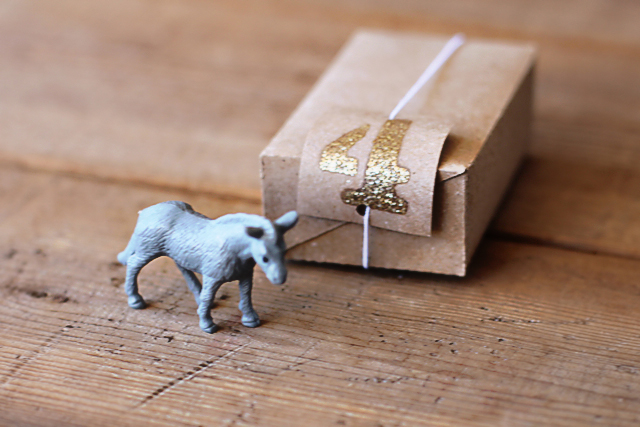 Box #5: A gold and silver earth charm to represent "Peace on Earth".
Box #6: I spray painted the top of the box with gold glitter. The box was filled with a "Grow a Santa" toy.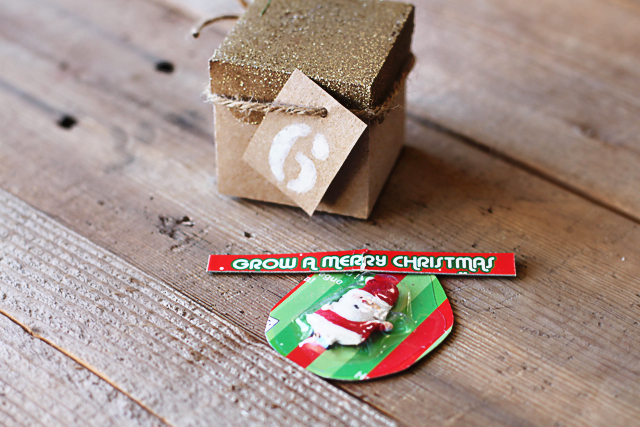 Now I'll start working on the rest of the boxes today!