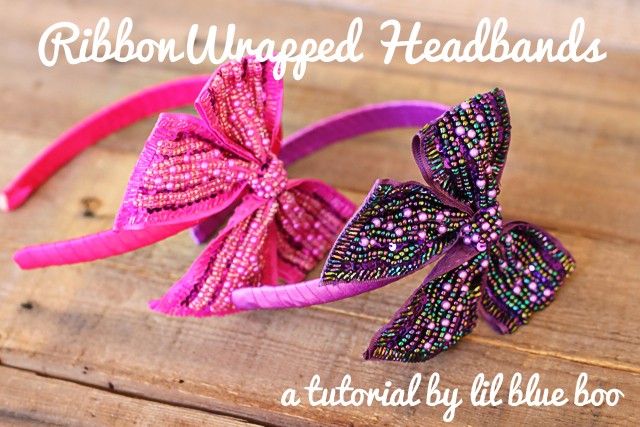 Ribbon Wrapped Headbands DIY.  I made these as a few last minute gifts:
I used plain plastic headbands purchased from Target and soft satin ribbon. You can also order the plastic headbands from The Soda Pop Shop  here. The Aleene's Tacky Spray (make sure to use an acid free spray) is used to hold the ribbon in place.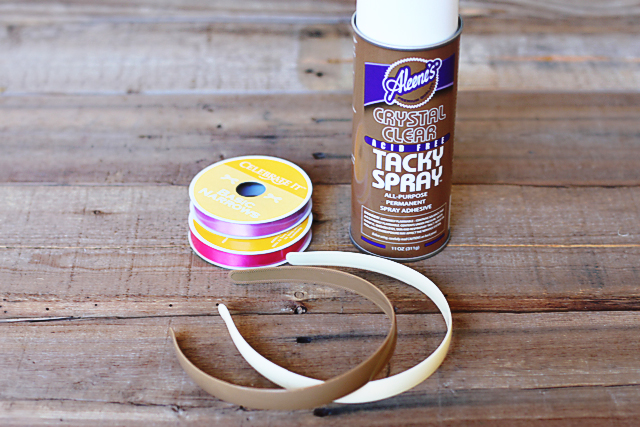 I bought these fabulous beaded bows from Target Trim in L.A to embellish the hairbands with. They run about $6 each retail (maybe less if you are wholesale) and come in a variety of colors. You can place an order over the phone to them.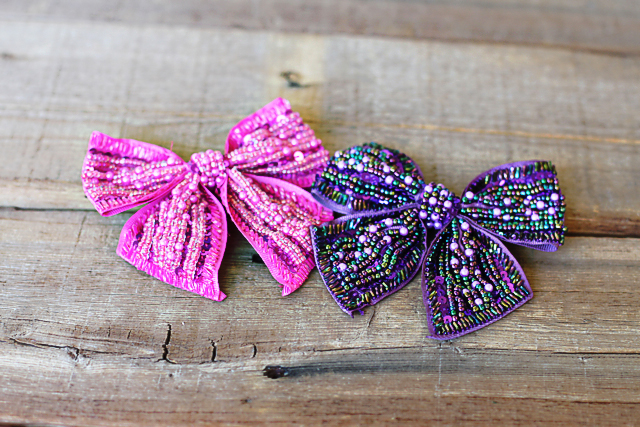 To start wrapping my headbands I sprayed the ends of the plastic band with the tacky spray: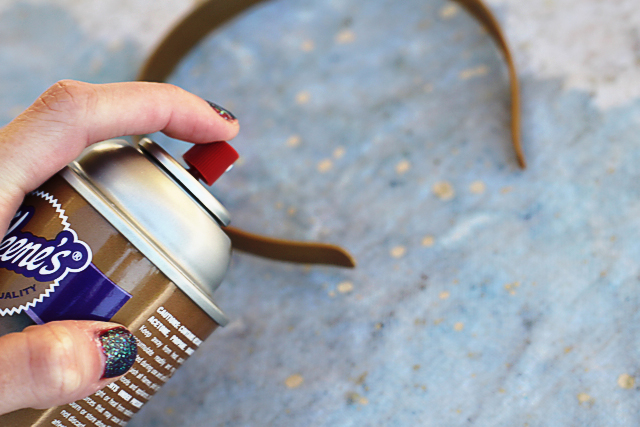 I folded a piece of ribbon over the  bottom of each band end: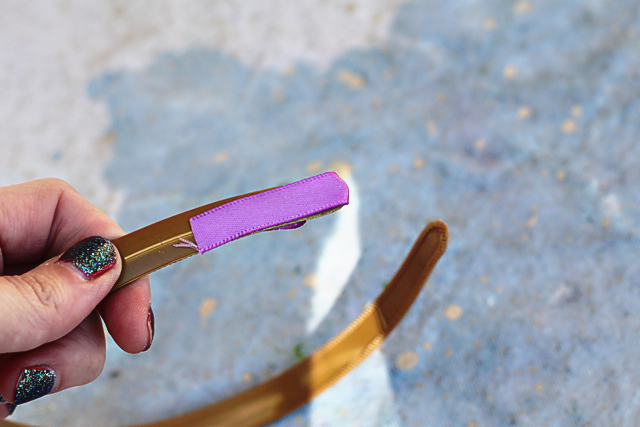 Then I spray the entire headband: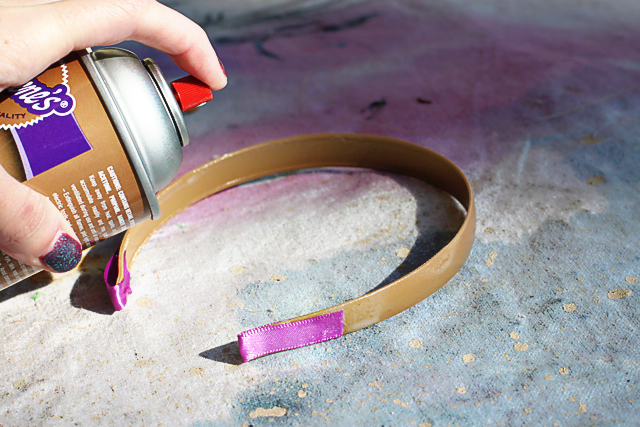 Starting at one end, I began carefully wrapping my ribbon around the band: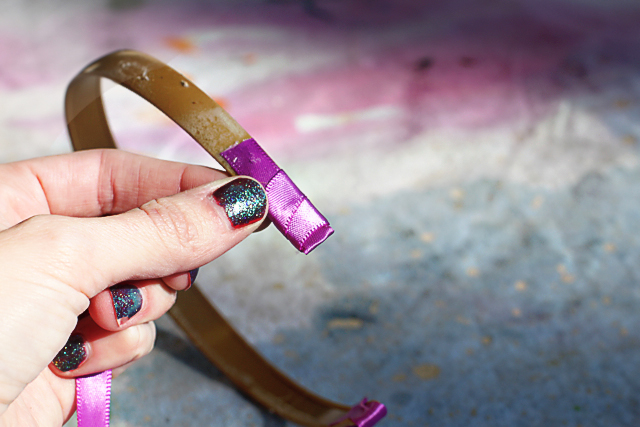 Once I reached the other side I just tucked the ribbon under and secured it with a little hot glue: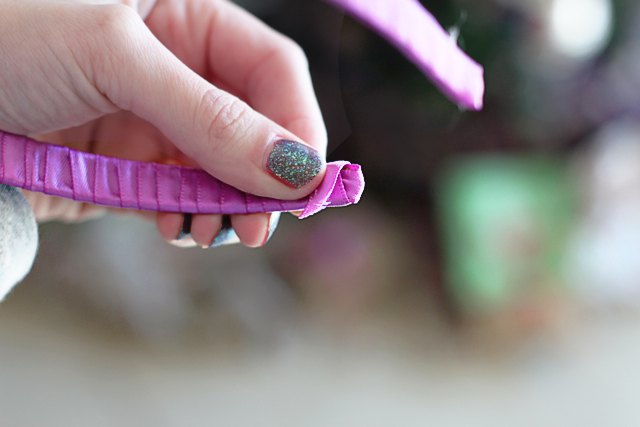 A finished band:
Using hot glue I attached the beaded bows to the top of the hairband: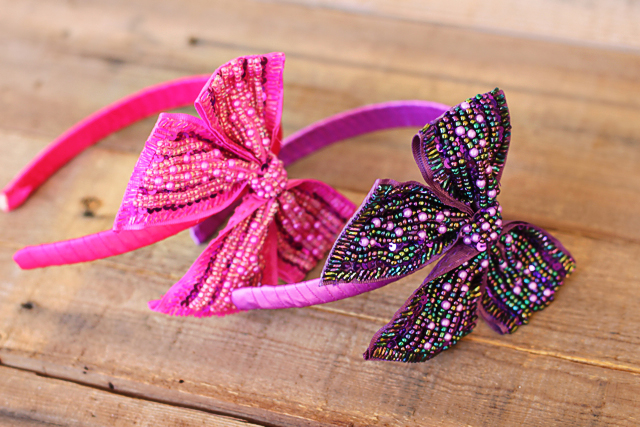 A great way to make your own headband to match whatever embellishment you want to add to the top!