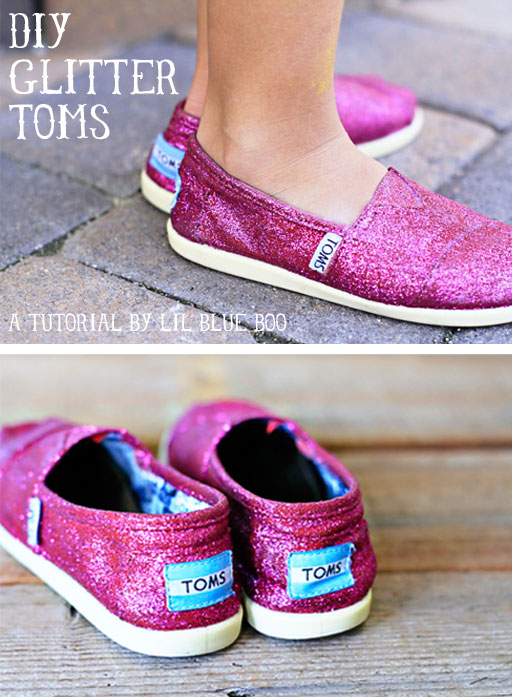 I recently refurbished my TOMS with spraypaint…..and now it was time to redo Boo's pair. They had a few holes in the toes: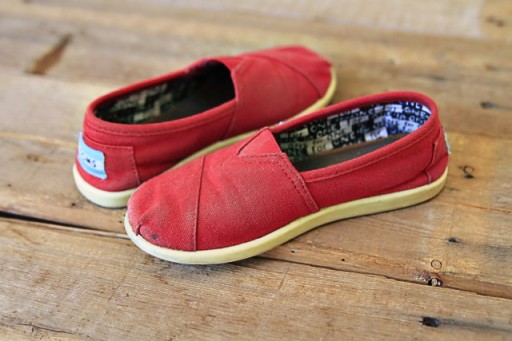 She wanted a pair of glitter TOMS so I used Mod Podge and super fine Jones Tones metallic glitter to cover them. The super fine glitter is almost like a dust and applies easily without any clumping. (my source for Jones Tones Glitter: Dharma Trading)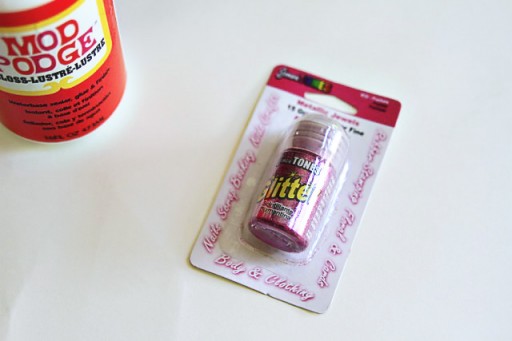 I mixed together 3 parts Mod Podge to 1 part super fine glitter. I also added 1/2 part water.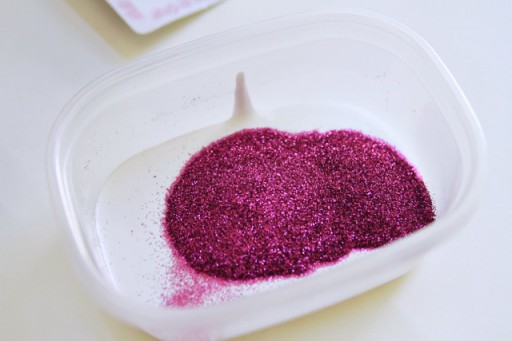 The water dilutes the Mod Podge so you can apply more coats of glitter without the shoes becoming too stiff: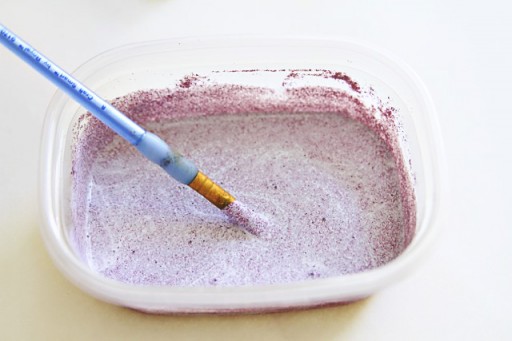 The fine glitter mixture goes on super easy. The Mod Podge seals any holes. If the holes are really big try cutting a small swatch of thin fabric to cover the hole and glue it in place with Mod Podge. Then cover it with a glitter layer.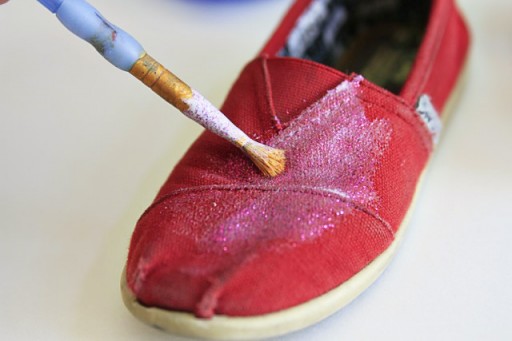 I applied about 2 coats and let them dry for a few hours.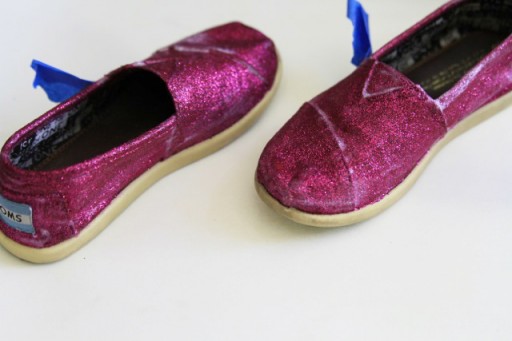 To clean up the soles of the TOMS I used a Magic Eraser. It looks like new!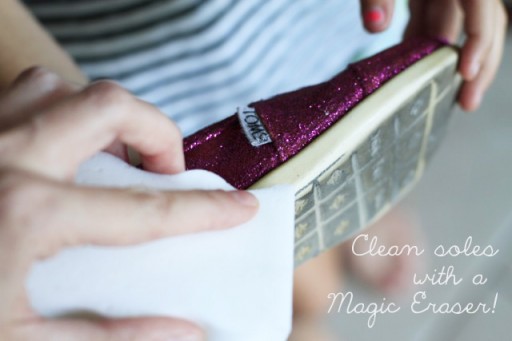 The finished glitter TOMS. Perfect for back-to-school: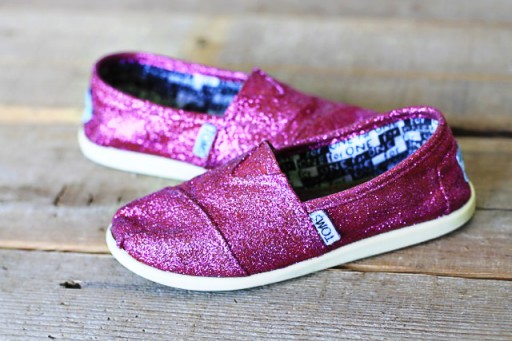 They'll be just a little stiffer than the original pair but add in some baby powder to help get them on and they'll stretch right back out the first time you wear them: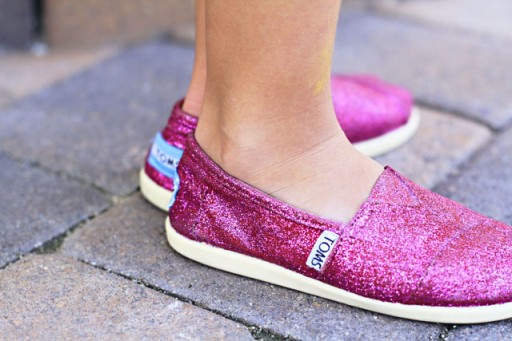 Not into glitter? Click the image below to check out the spraypainting I did to my own pair: