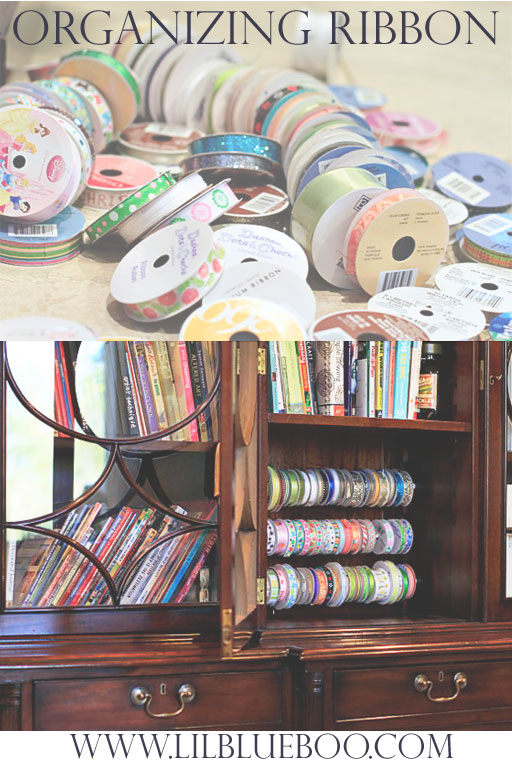 This ribbon was out of control. I used to hang my ribbon under shelving using wooden dowels in my old office but there are no shelves in my new office….so I had to come up with another plan. Here's the before: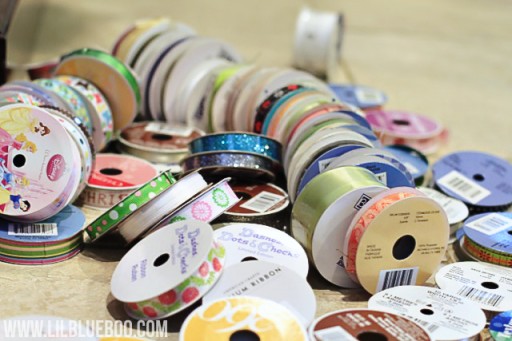 And the after: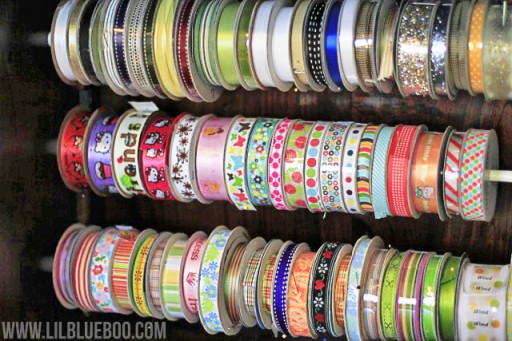 I used these inexpensive expandable tension mini curtain rods (I bought mine at Walmart….you can also get them online here….the brass one are cheaper) so that I wouldn't have to drill into any furniture: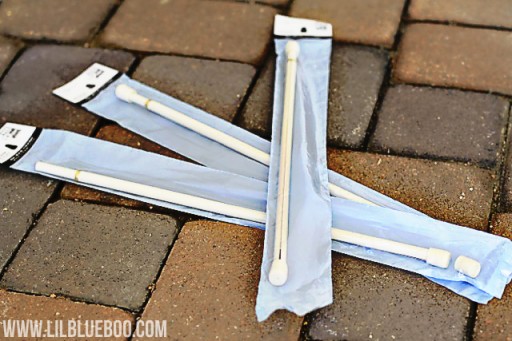 These are inexpensive and non-permanent…..I can easily remove and add more ribbon….and it doesn't alter the furniture in any way: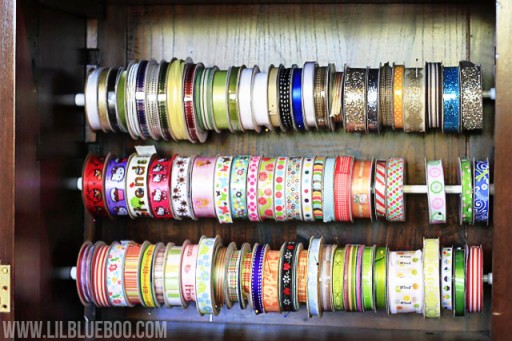 Put them in a cabinet or in a bookcase….and add as many rods as you need for your ribbon: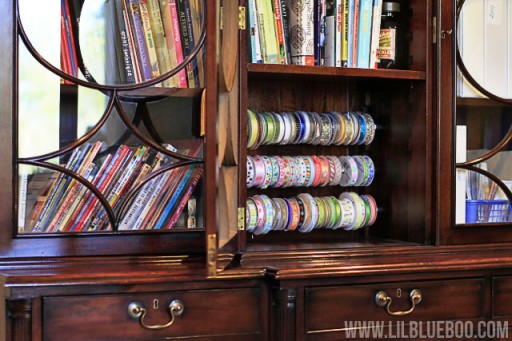 It still looks nice behind glass cabinet doors too!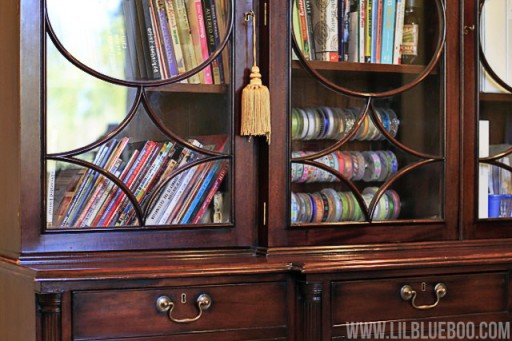 This would also work for Washi Tape and other similar items! Total cost: under $10.