The cool air showed up here in the mountains this week and it was the perfect time for a fall decor challenge from Michaels Stores! I've been stocking up on beautiful plate chargers lately and decided to paint a few in a fall theme and used them to create a rustic farmhouse table scape. This post is full of few photos of my rustic farmhouse table decor and fall decoration ideas with links to other related tutorials: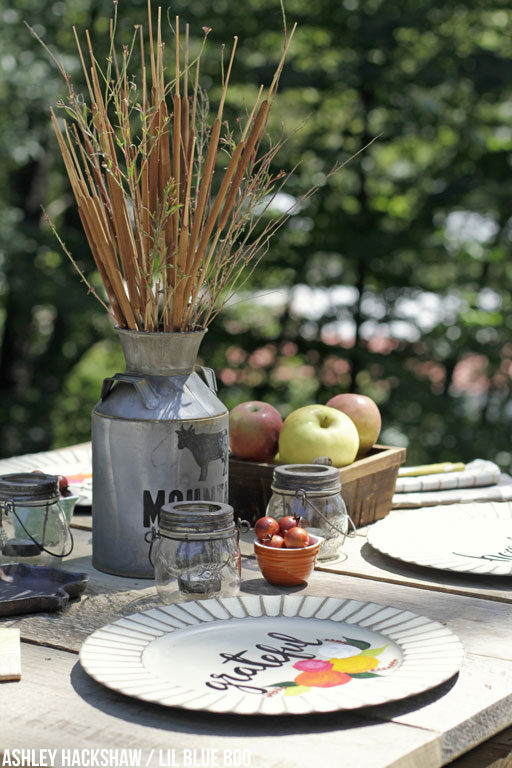 The whole table was inspired by my idea to hand-paint charger plates: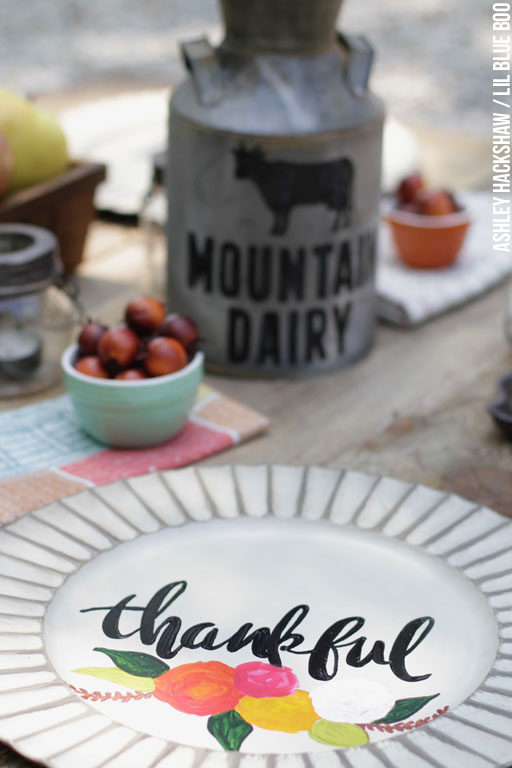 Charger plates are oversized bases for table setting…they are just for decoration and never meant to be eaten off of…so they can be made of almost any material. I love these inexpensive neutral charger plates from Michaels (on sale now here!):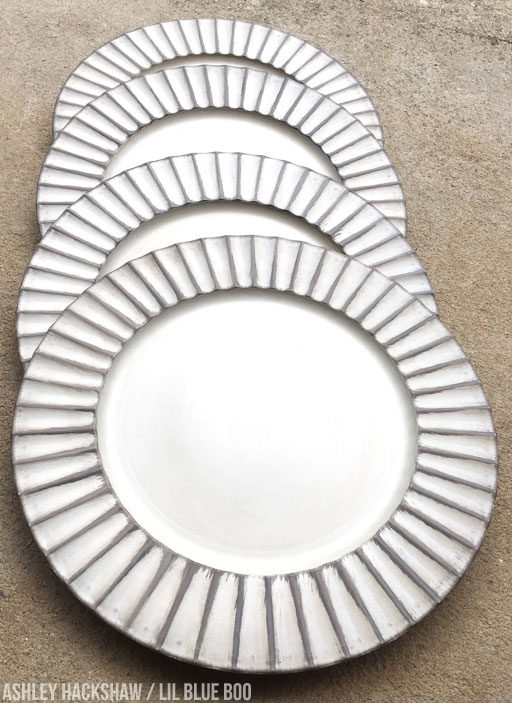 I painted each plate with bright colored fall florals and each with a different word: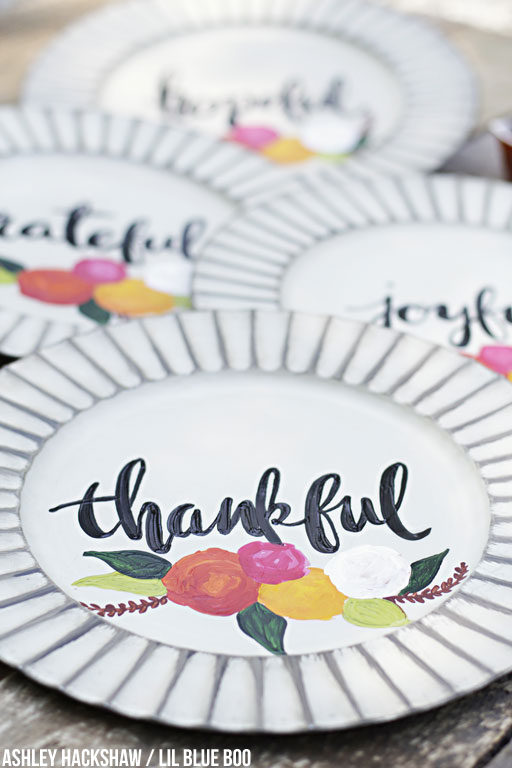 I have such shaky hands that I can rarely free-hand anything so I wrote the words out on paper first and then when I was happy with them I used transfer paper to trace them onto each plate: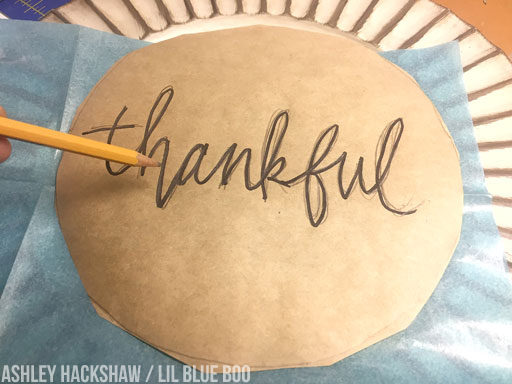 I uploaded my template if it will make the project easier. Just print it off so that the words are about 6.5″ wide: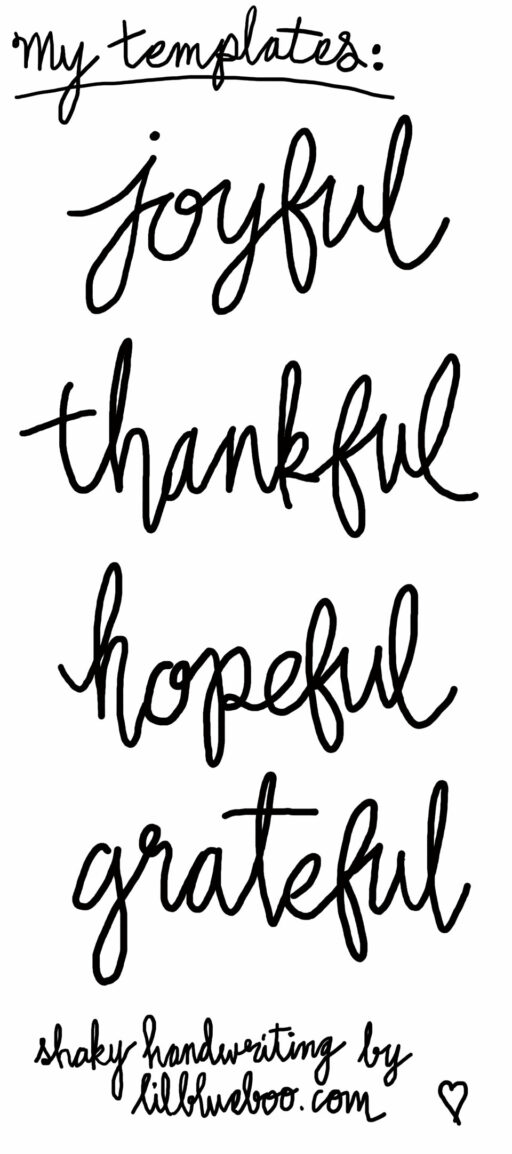 I used Golden Fluid Acrylic (and a version by Artist's Loft at Michaels if you can find it) to paint the designs. It's much more permanent than regular craft acrylics: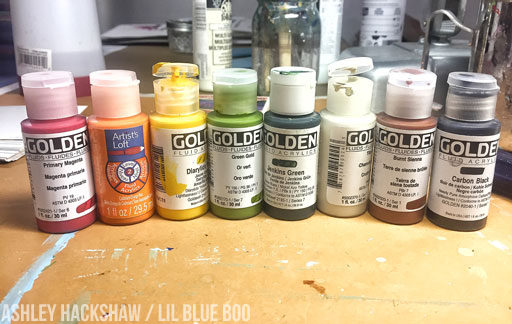 I'm not a calligrapher so I usually have to paint my letters a few times…thickening up the downward strokes as I go: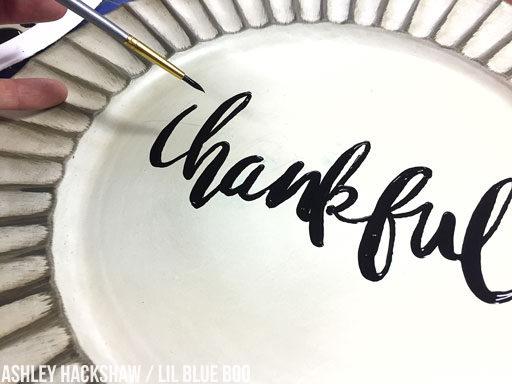 For the floral accents I just kind of made it up as I went along. I used two colors for each flower…blending them together using short strokes. You can practice on paper first…that's what I did. If you don't like how one turns out just paint over it!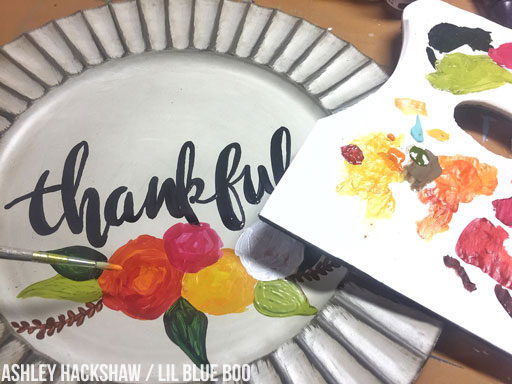 I think they turned out just as I imagined them!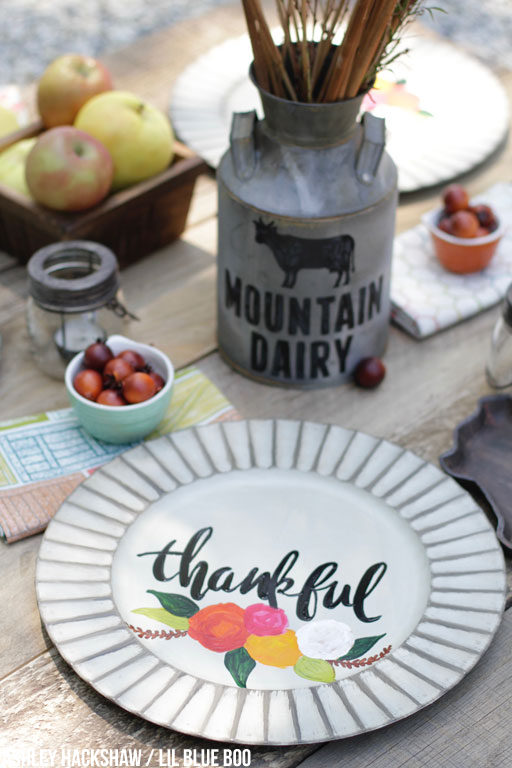 All the rustic accents are from Michaels, the wood boxes, the small tea light jars, the colorful measuring cups and the metal pig plates. The cute little farmhouse napkins were made by my friend Kay as a gift: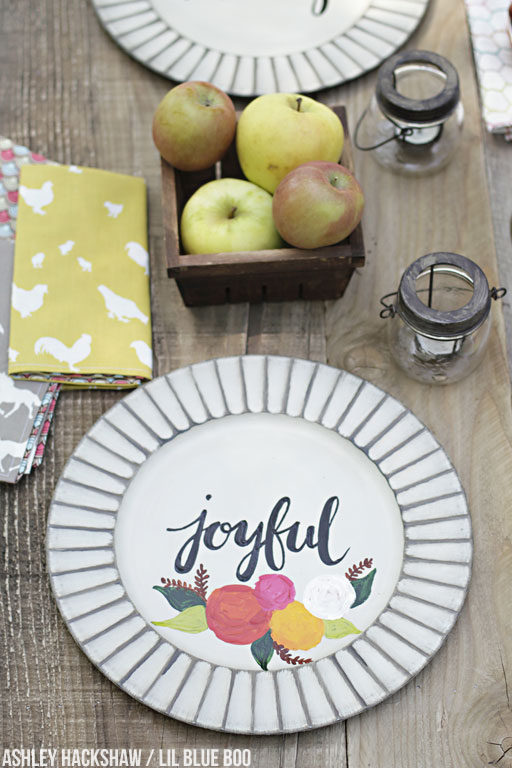 I think I might hang a few of the plates on the wall of the Sixty-One Park Farmhouse when it's finished: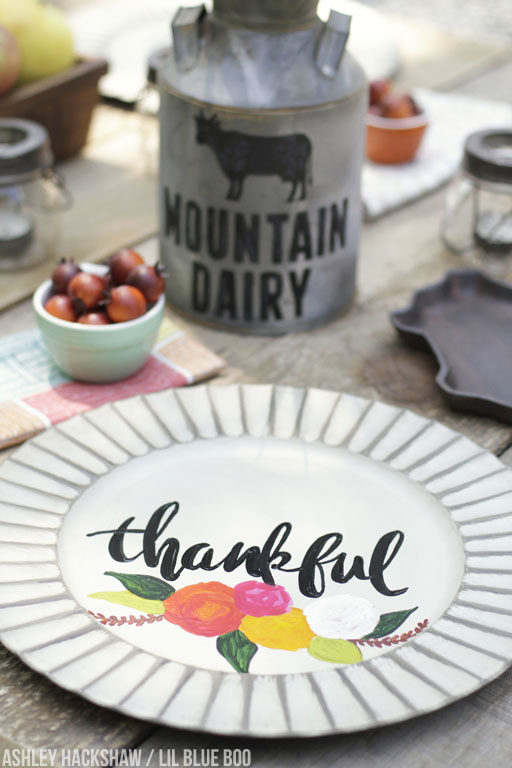 Instead of using words you could use names and make the chargers your seating cards as well: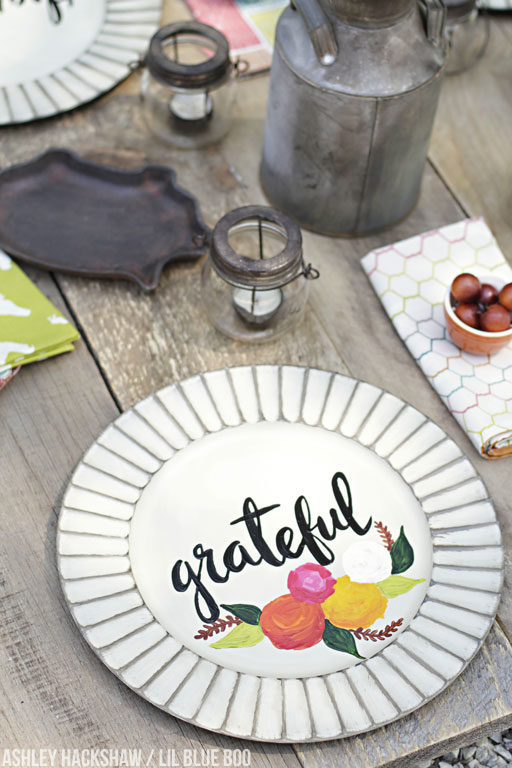 The dairy container was made last Novermber for my rustic farmhouse themed tree. It's come in handy for so many other decor projects. I filled it with willows from the floral section at Michaels and some twig accents from around the yard.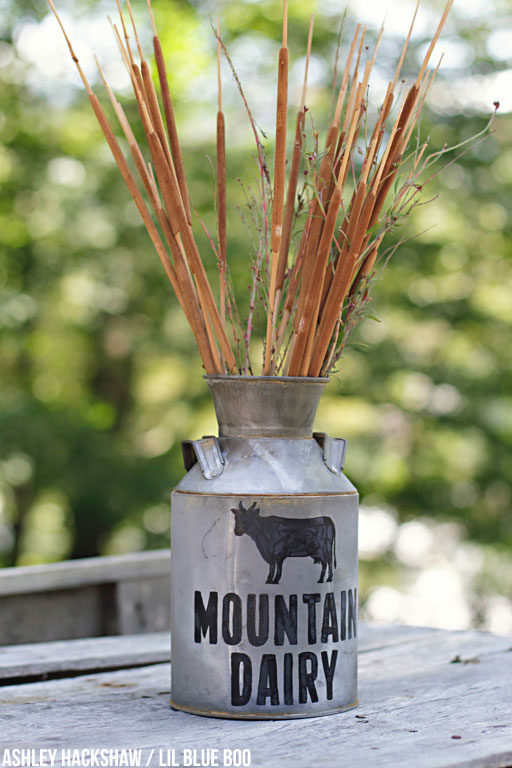 You can easily make your own: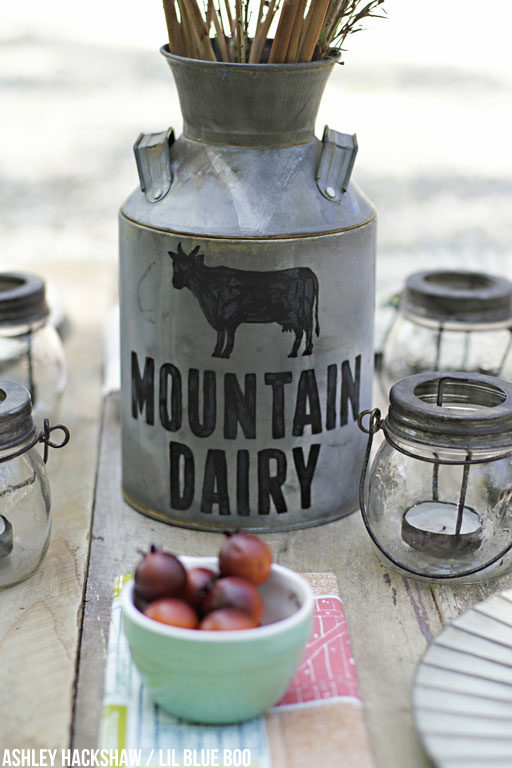 There's a full tutorial on how to age galvanized bins in my Michaels Maker archive. Click here or the photo below for the step-by-step process: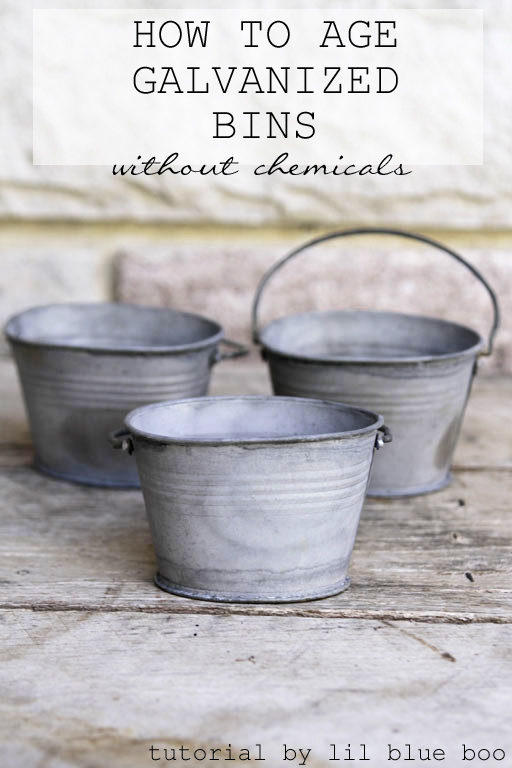 There's also a tutorial and downloadable template for the actual painting of the bins. Click here or the photo below for those steps: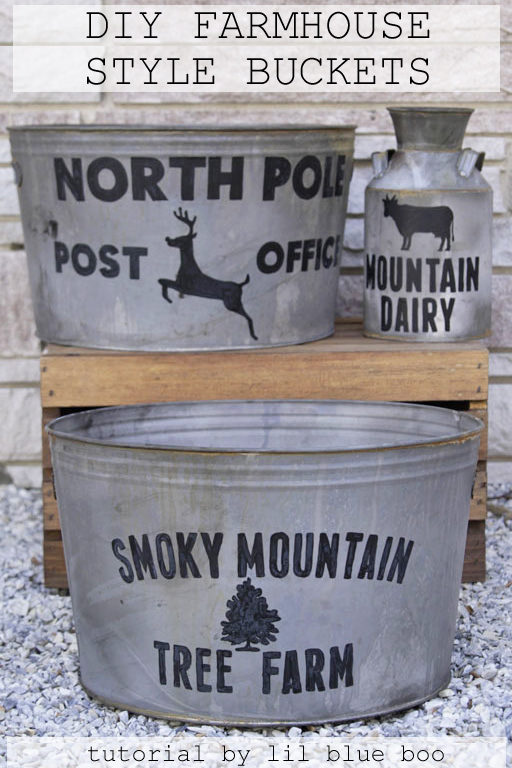 Fall is by far my favorite season. I'm so excited for everything that comes with it. The Fall Harvest Market at Michaels has everything you need to MAKE it Feel Like Fall!
You can find more FALL projects I've done for Michaels below: