For my December project as a Michaels Maker, I made my own DIY art themed wrapping paper for my art themed tree!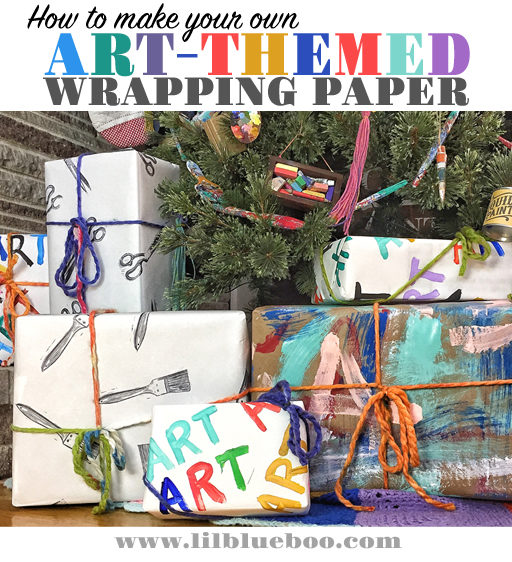 I used paint and stamps to transform white and kraft-color craft paper into interesting wrapping paper:
Colorful yarn was used to finish off each package: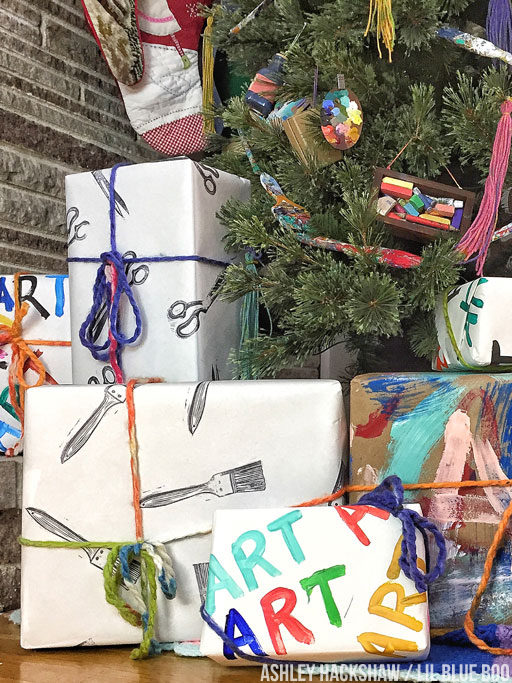 The "ART" wrapping paper was so easy to make with regular acrylic craft paint and plain white craft paper. I used this pack of Artist Loft acrylics because it had the perfect range of colors. I painted with one color at a time, painting the letters separately around the paper: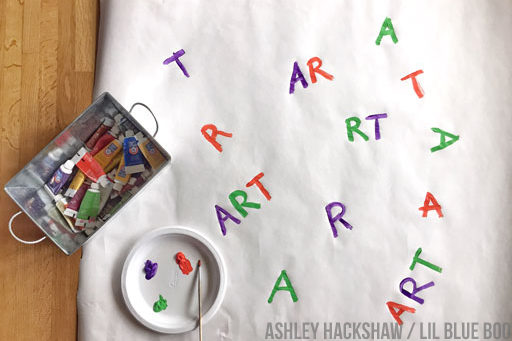 For the stamped paper first a stamp has to be carved:
I've made my own wrapping paper almost every year! Last year was chicken themed, click here or click the image to see more!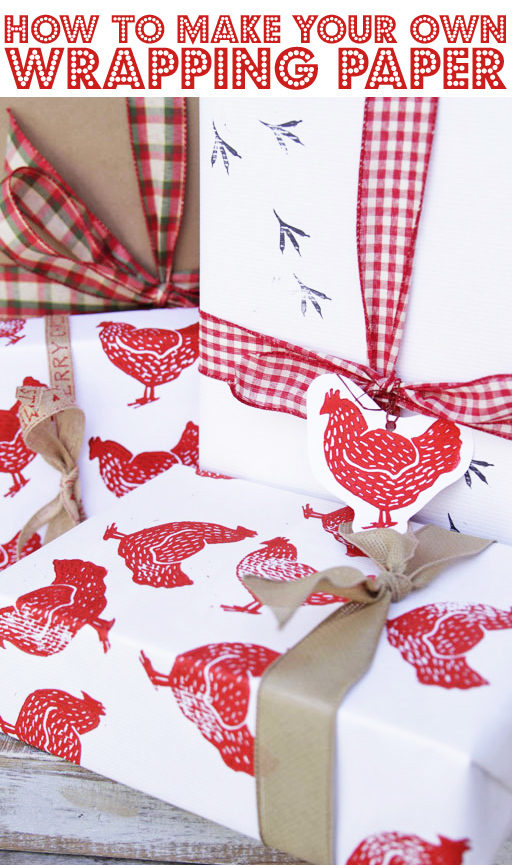 This year I carved paintbrush, scissors and a crayon box stamps. I stamped them separately on some papers and mixed them all together for others:
The great part is that you'll have the stamps forever for so many different projects!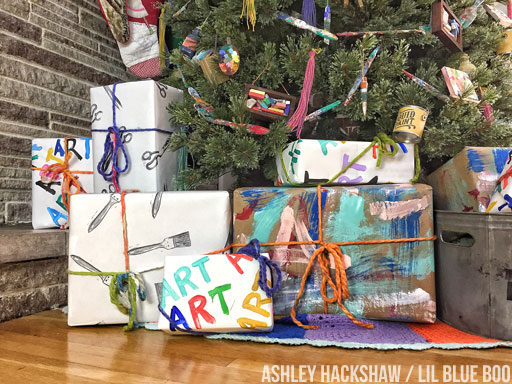 Michaels is your one-stop gift shop this holiday season! From DIY gift ideas to our favorite kids gifts, they have everything you need to MAKE the season merry!
Click here to see the entire art-themed tree here and all the other ornaments I've posted so far! Thanks for reading! Also, if you aren't so much the do-it-yourself type person you can check out listings in my Etsy shop for small handmade ornament collections!