The month has flown! I just finished week three of 28 February Flowers Paintings:
Day 15: Peony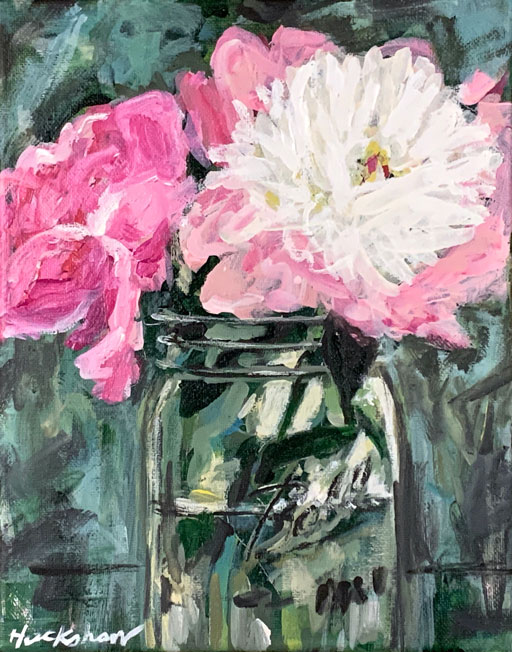 Day 16: Millennial Pink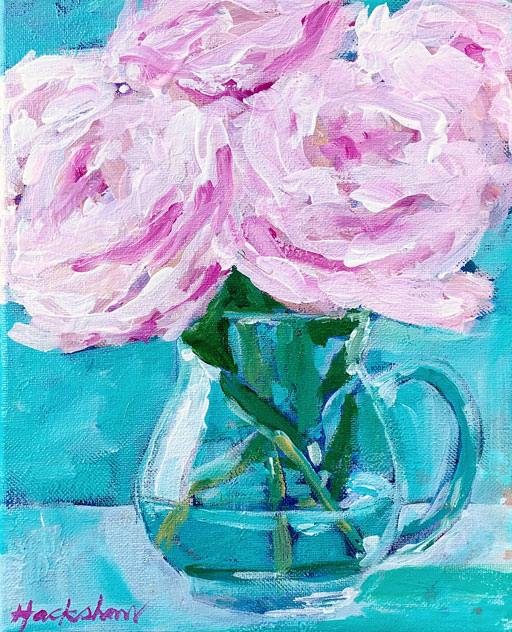 Day 17: Lettering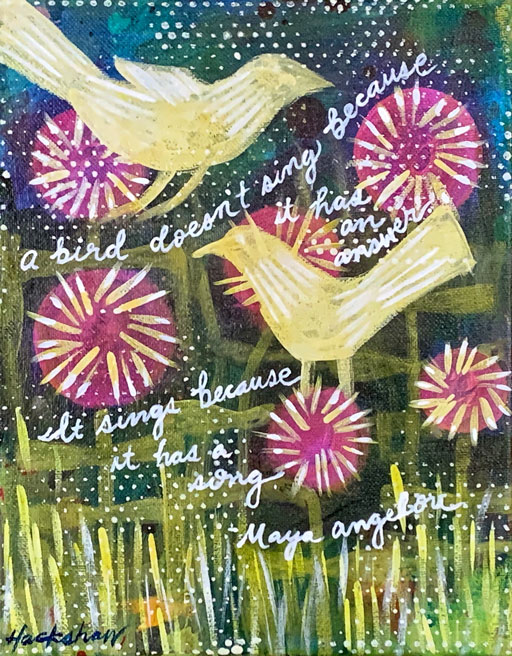 Day 18: Delicate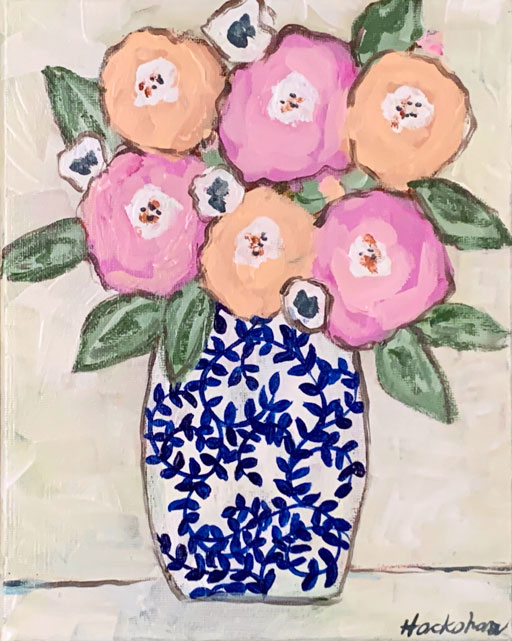 Day 19: Opposites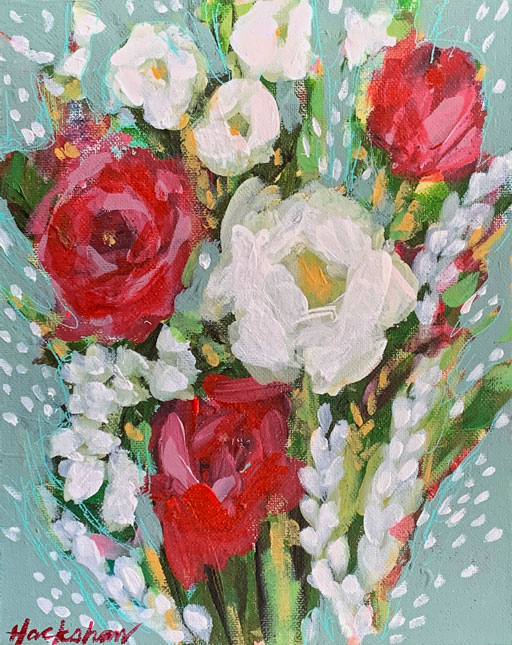 Day 20: Water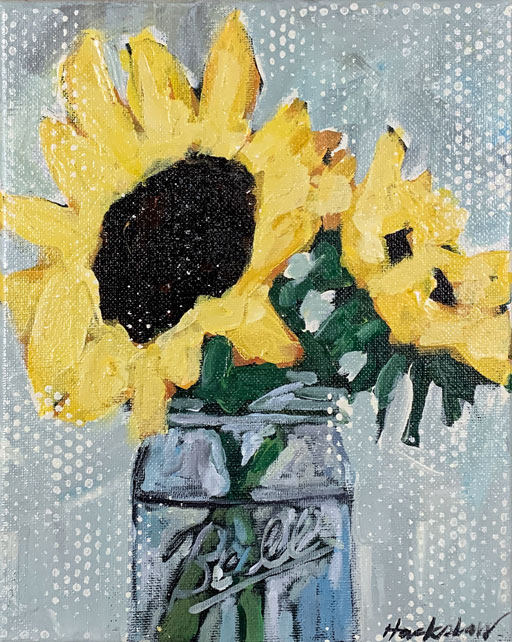 Day 21: Carnation
For this one I collaged a canvas with vintage dictionary pages first. Then painted the Carnation can with the flowers: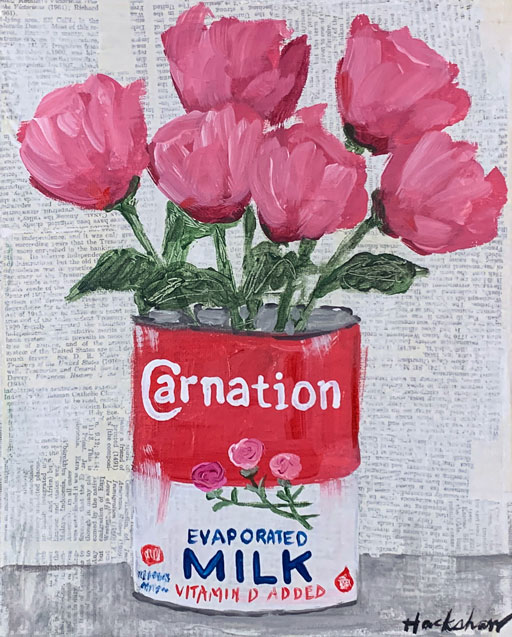 A few are available on Etsy!