The remnants of Hurricane Ida were coming through today so I spent all day in my studio and finally got my time lapse set up for the first time in a while: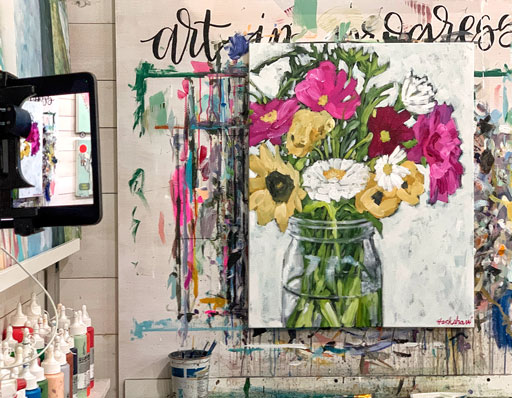 I was painting from a photo of a floral arrangement I saw in a magazine (but I'll have to post it later because I left it at the studio). The finished painting: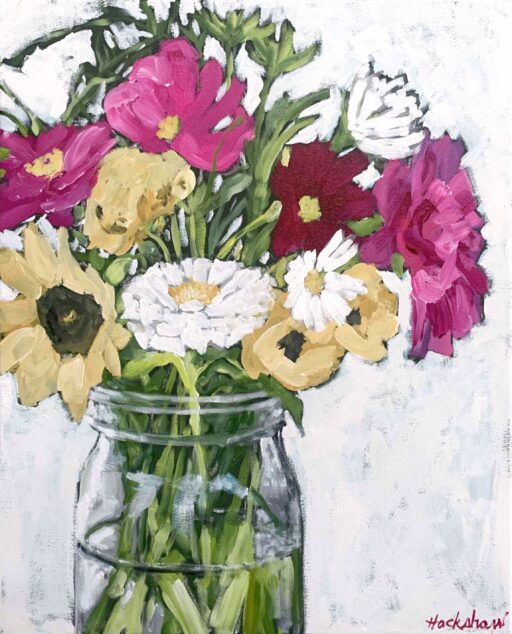 Here is the time-lapse:
Just a quick note about my iPad holder…I used my Arkon mount which came with an attachment that I just screwed straight to the wall. It makes it super easy to record time lapses. (Also, I am much quicker at posting time lapses to my Tiktok account if you happen to be on Tiktok!)
Hope everyone is okay after the Hurricane. We have had a bunch of flooding here in the mountains but Bryson City has faired pretty well thank goodness.