Those are two of Boo's sentences she wrote last week for school.  Fitting for today.  Happy Pi Day.
I picked up Life of Pi the other day…..it said "11 Academy Award Nominations" on the cover.  What it should also have said:
prepare to be traumatized by animals being eaten
Boo's favorite part….when Pi writes Pi: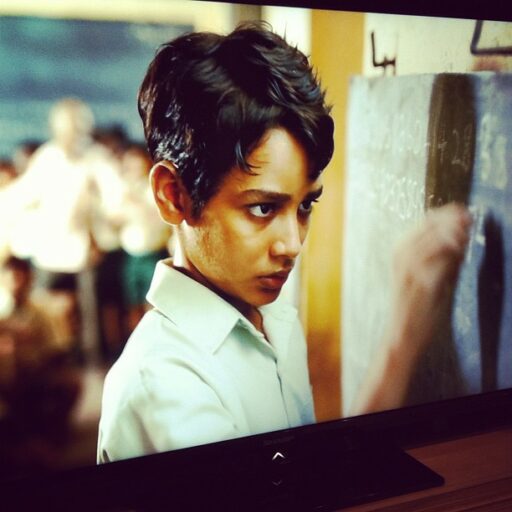 You should have seen her eyes light up during that scene.  If Boo hadn't changed her name to Boo…..I'm pretty sure it would be Pi.  We are beginning the long journey of adding to our family so I'll keep that name in my back pocket.
*****
We spent the day in Riverside at the Fox Theater watching the play Beauty and the Beast.  Boo gave her first press interview: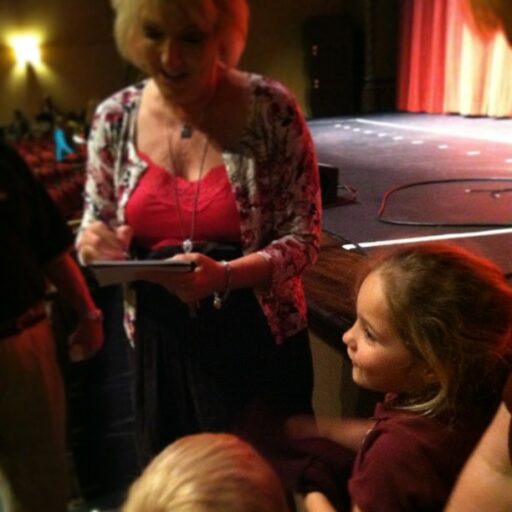 I guess it was a busy day because Boo fell asleep while writing out her homework sentences tonight….pencil still in hand: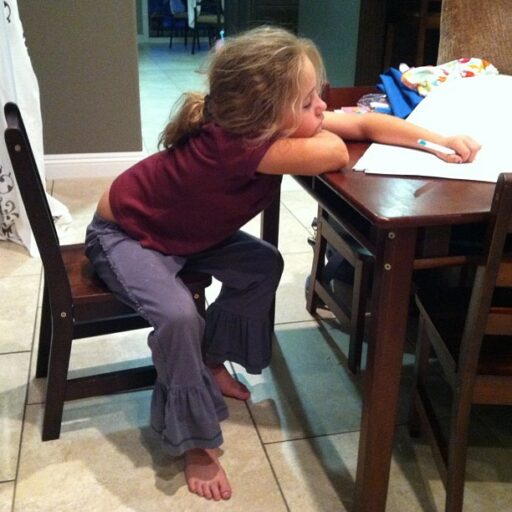 The precise sentence she fell asleep at:

It's true…..she did meet a turtle today.  Meet Francis…..a turtle my mother-in-law saved from getting run over.  We were hoping Francis was a desert tortoise….we are looking to adopt one for the backyard.   The moment I saw Francis I knew he was a turtle…the flat shell, green color and webbed feet.  Francis is back in some lush country club lake now. For now we are preparing an application for our "one day" desert tortoise…..and estate planning at the same time because tortoises can live to be 80 years old.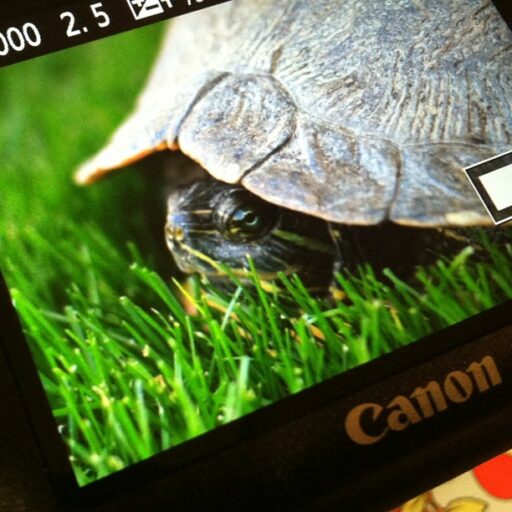 *****
A few other recent sentences I've collected from her school work the past two weeks….I guess this would be Vol. 2 (click here to read Vol. 1):
This was the highlight of my night: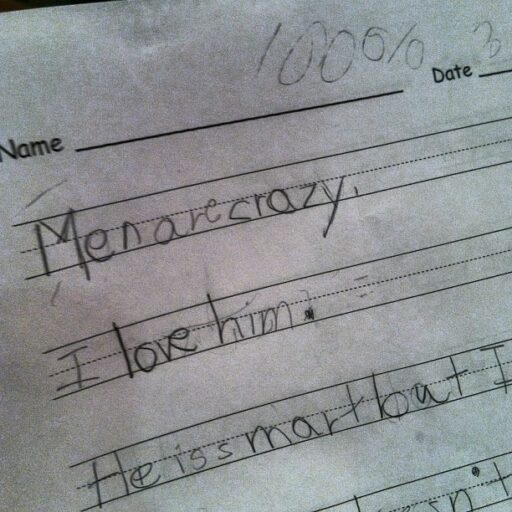 That last sentence is "he is smart, but I am smarter." We are still working on humility.

She also wrote "100%" and then erased it. I guess she assumed the teacher would like her sentences.
General gender:


My dad works with men.
My mom is with the chick.
Should I expect a home visit soon with the next few?


Somehow Boo managed to slip that note out of jail….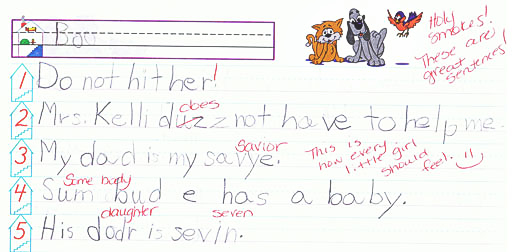 A few observations:
1. Violence
2. "My dad is my savior" !?
3. I think "sum bud e" is so much more creative than "somebody."

I may have said "eat or lava" but I've never said "eat or leave."

Um, help work.
I think she meant treat. I would never threaten the help.
I love when Boo does homework and then writes commentary:

He lost his tooth.
I wrote tooth by myself.
And my all time favorite from this week:

Boo, please…….never stop.