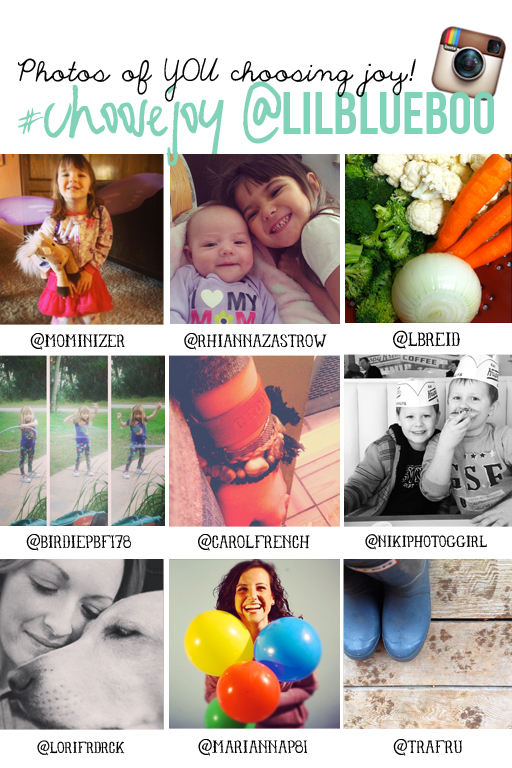 Want to share your Instagram photos with me? Use the hashtag #choosejoy and tag @lilblueboo. You might see them featured on Lil Blue Boo! Learn more here.
Remember to share the link to your photo on Twitter if your Instagram account is private….otherwise I can't view it!
Want to add effects to your photos? Read the post on Instagram and Smartphone photo effects!
Click here to view all #choosejoy roundups……you might even see a few celebrities!