All I wanted for Mother's Day was another child, so I picked an 8-year-old girl from Ethiopia. Same age as Boo. No, she's not coming to live with us, we just now sponsor her through Compassion International, a child the same age and born in the same month as Boo so that she can relate a bit more.
If you have kids you should sign them up for the free magazine Compassion Explorer. I found out about it recently when I attended the Orange Conference. It's opening Boo's eyes (and ours) to the poverty of children across the world. It's so easy to forget what's outside your own neighborhood. Inside the magazine are country-specific recipes, biographies, devotionals and crafts. Reading it in the form of a children's magazine has peaked her interest exponentially:
Boo: His father only earns $22 a month!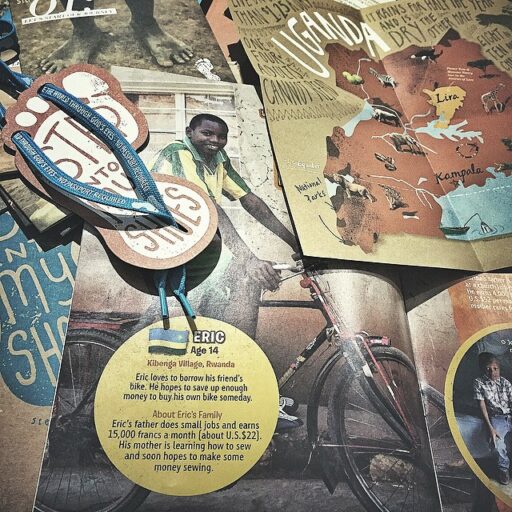 There is a kit you can order with a family devotional journey that includes a map of Uganda, videos, Bible-based devotionals and family projects. That's what we have. You can find it here as the family toolkit. There is also a kit for larger groups.  We are excited to start doing it as a family.
Please also consider sponsoring a child through Compassion. 
Subtle hint: It would be an awesome Mother's Day gift (that's what kind of meaningful gift I would like).