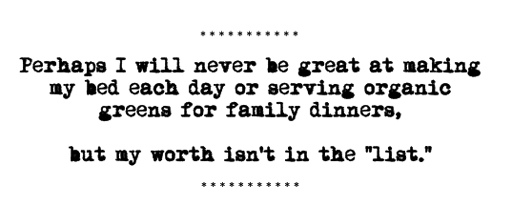 Sad to say, as the New Year begins, my productive, "A" game self usually disappears by February 1st.
In January, however, I am nothing short of AMAZING:  my best self; completely owning each and every resolution.
Healthy eating…check.
Exercise…like a boss.
Making my bed like a real grown up…before the sun even rises.
Implementing kids' chore chart…a well oiled machine.
Best wife ever…on so many levels.
I am in charge, the "A" game has been brought, and I for real see 2015 as my year.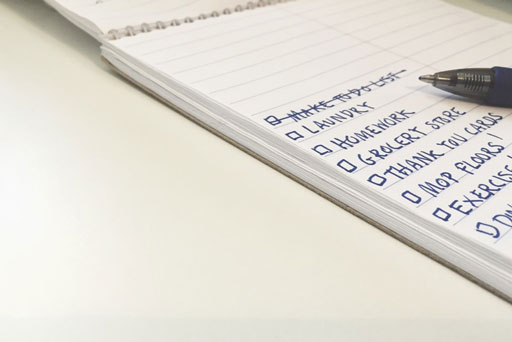 And then comes February.
And I've suddenly jumped ship.  Donuts and poptarts become acceptable meals, I have NOT made my bed once this week, kids' chores..why bother as we are destined to just be buried in our mess, and I think I just lost my mind toward The Hubs because he asked me, "What's for dinner?"
Not ok.  You guys, this is NOT OK.
I love productive, driven, organized Jodi.  She's the best.  And as for this new girl who comes on the scene come February, she has no right to just show up and ruin productive Jodi's spotlight.  The nerve.
So while I have been excessively dramatic with my self-loathing pity party this week, I was reminded today of that time I declared to make only one resolution ever again–And I wonder perhaps if I need to revisit that thinking in 2015.
Because we all are so uniquely different, wired and designed by God to be like no other, how are we to think that making lists of similar resolutions each New Year would play out with much "lasting" success?  What if there was a more effective approach to developing the habits we long to see established in our routines?  And what if that was via ONE resolution for each and every year?
Several years ago I was challenged by God to chuck my list; for my type A, in control, list-making self, this was a true challenge!  I felt impressed to learn and study the phrase "self-leadership" and to make that my one and only resolution.
Maybe our Creator is best honored when we simplify our aspirations and learn to lead ourselves the way He made us, AND this then becomes the filter by which we accomplish ALL things.  When we better understand how we think, how we behave, our strengths and our weaknesses, we can trust the ways HE leads and guides and inspires us.
Maybe instead of feeling defeated because we haven't succeeded in the traditional lists of resolutions:  healthy eating, exercise, chore charts, and so forth, we decide to see ourselves as graciously as our God does and we celebrate how He made us to be.  Not beating ourselves up for what we haven't done, but finding joy in discovering how to lead ourselves with Him.  This requires self-awareness, depth, and honesty, and is certainly a personal commitment to explore, but it is one area that is so very critical to our personal and spiritual journey.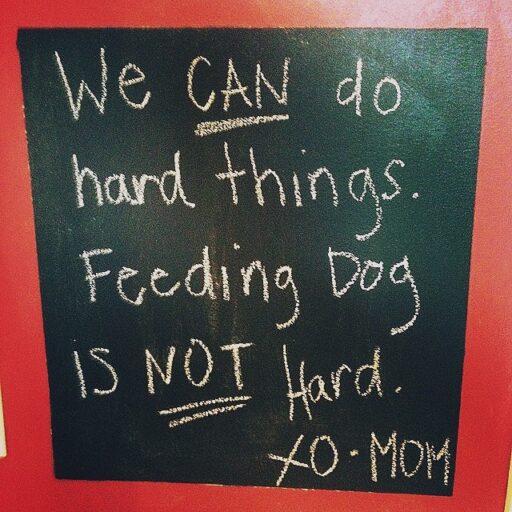 So do I still make my lists, have goals, and pursue new habits?  All the time.  Discipline can always push us toward developing lasting change.  But rather than keeping a list of resolutions, my forever goal and life's resolution is to learn to lead myself as God designed me to–toward Him, for Him.  Self-leadership with my Creator is honoring how He created me.
Perhaps I will never be great at making my bed each day or serving organic greens for family dinners, but my worth isn't in the "list."  I will find joy in rediscovering myself as His daughter again and again and again.  So if your February imposter has started creeping in, I invite you to do the same.  Because just maybe this is when we are at our very best–with Him.
-Jodi