I'm always scanning the ground when I walk the dog or walk through town.  I pick up interesting objects and collect them in old coffee tins. Every once in a while I'll go through them and put them out onto a canvas in a collage: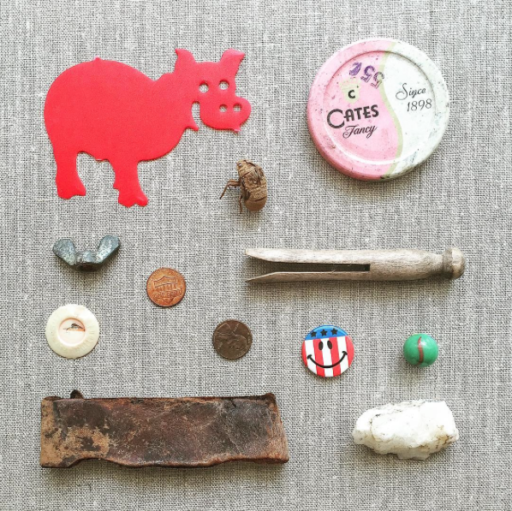 These are little 1:12 scale baby dolls. They weren't all found on the ground, mostly found in different thrift stores. They still look cool all together…and maybe a little creepy: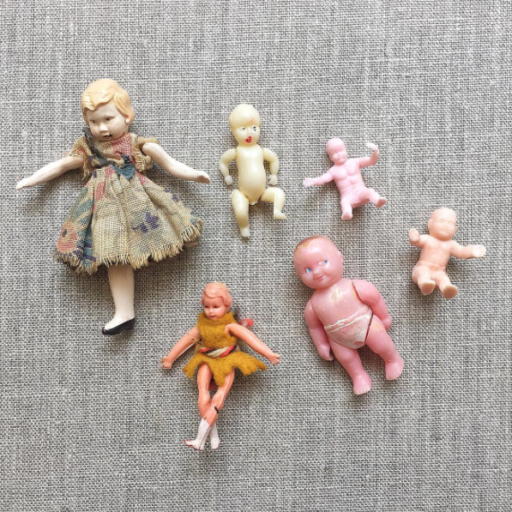 Try it one day. I love how carefully scanning my surroundings makes me slow down, become more aware.  New objects are now like treasures when before they were just trash (if I'd even managed to notice them).
You can find more of my collages here.