I collect a lot of things…sea glass and river glass included. Here's a fun way to display a sea glass collection out in the open using a glass box: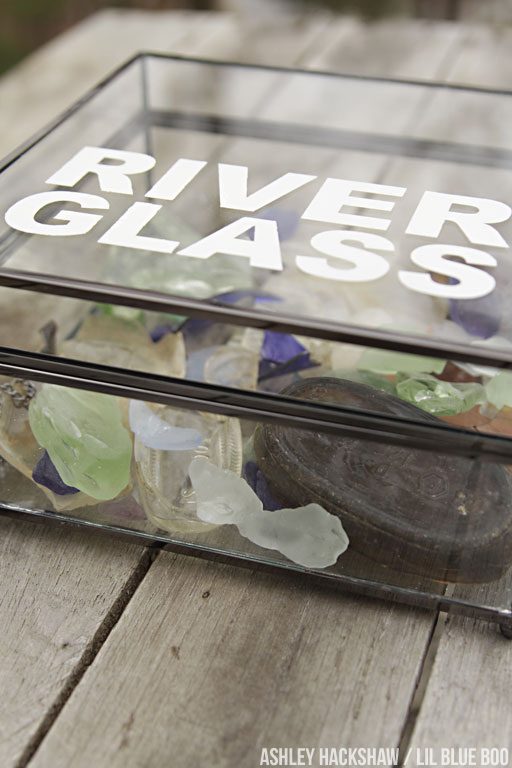 I call mine river glass because it comes from the banks of the Tuckasegee River here in Bryson City…sometimes I find it on the lake bed too: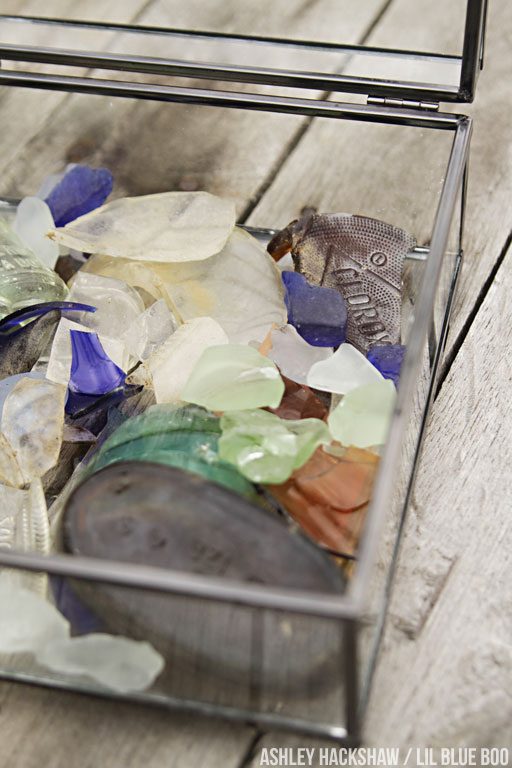 I started with a simple glass display box from Michaels Stores…they have a great selection this spring in the floral section. I used my Cricut Machine to cut a vinyl stencil but you can also cut your own just using an Exacto knife or razor blade: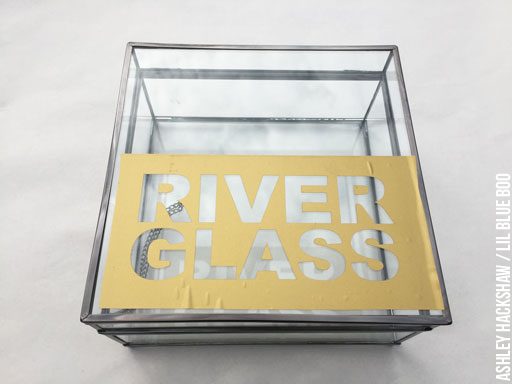 I masked off the areas where I don't want paint to go: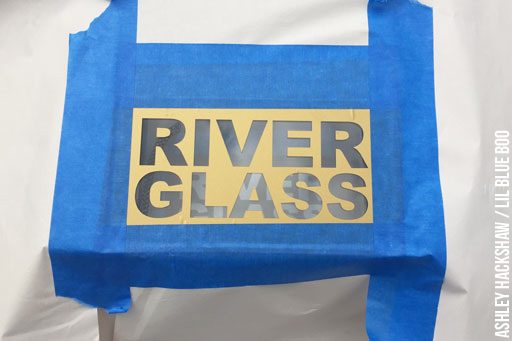 I sprayed a light coat of white spray paint for my letters but you can also use frosted glass spray or glass etching cream like I did on this etched soap bottle project.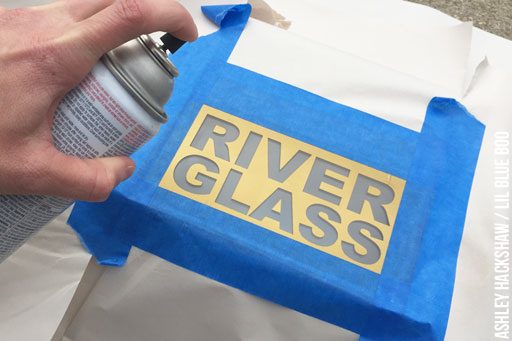 I just used spray paint because it's quick, the only drawback is that it can't get a lot of rough handling or the paint might scratch off. I carefully peeled off the stencil to reveal the letters: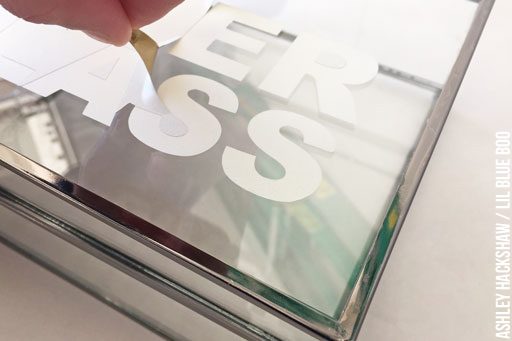 And my project was done just like that. I display this box with some of the other shadow boxes I use to corral collections. Now all river glass has a place in our home!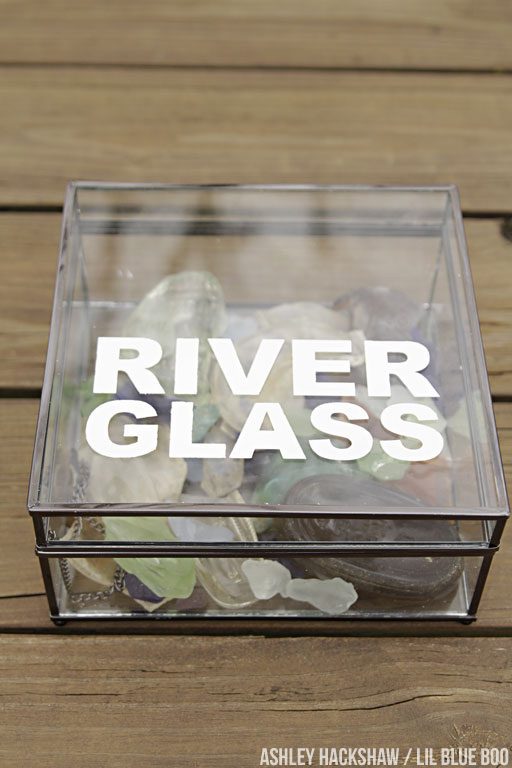 Refreshing your home for spring is as easy as swapping out a few décor pieces or adding pretty faux florals. Make sure to check out my succulent project I did last month. Michaels has everything you need to get started….including an entire selection of pretty glass boxes for the Spring!
Stay tuned as I'll be sharing a few more display ideas this month using shadow boxes.
Looking for more inspiration? Make sure you visit Michaels' blog, The Glue String, to see the rest of the Michaels Makers' Spring Refresh project ideas. [Read more…]