I'm still working on posts about each specific ornament for the art themed tree. These are the DIY paint can ornaments and I think they definitely rank up there as my favorite.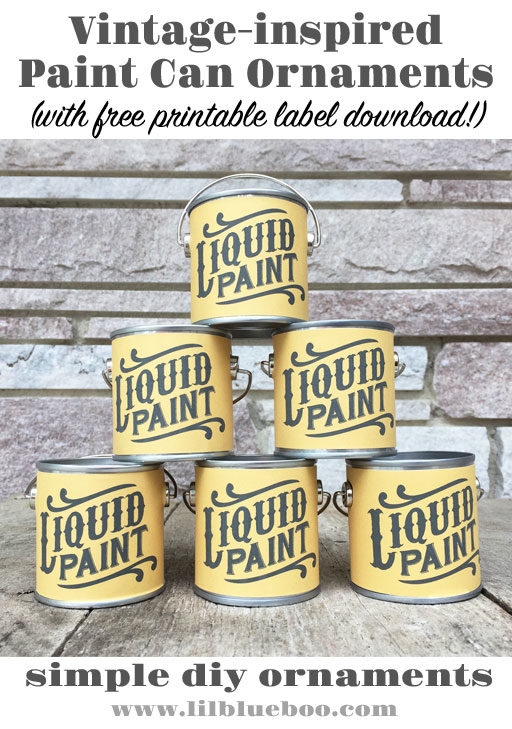 I wanted to make a diverse set of ornaments and the yellow on these cans was the perfect bright pop for the tree.
A close-up of the ornament: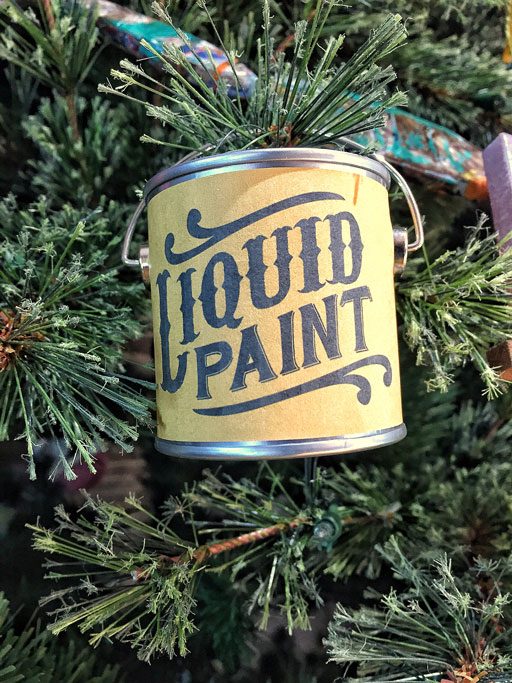 I used these little paint cans (found in the Michaels packaging/party section):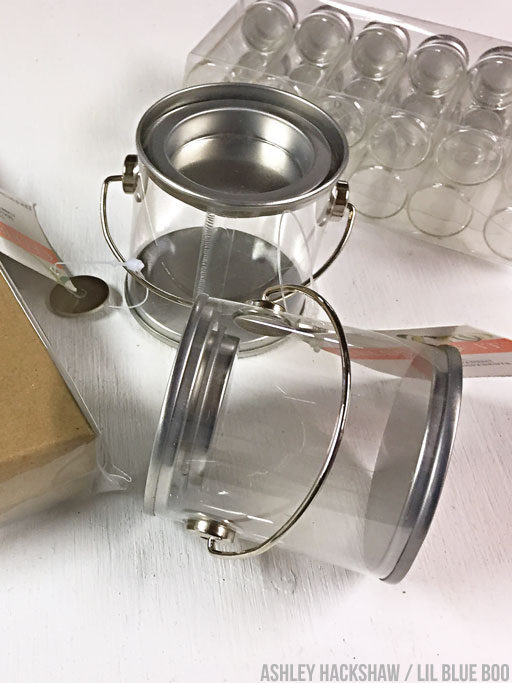 I printed the vintage-inspired paint can labels onto 8.5″x11″ white label paper (which is essentially a huge white sticker you can print onto). Click the image to download (or click here) the free PDF that Stephanie created for us: (And please help me thank her by following her amazing work on Instagram!)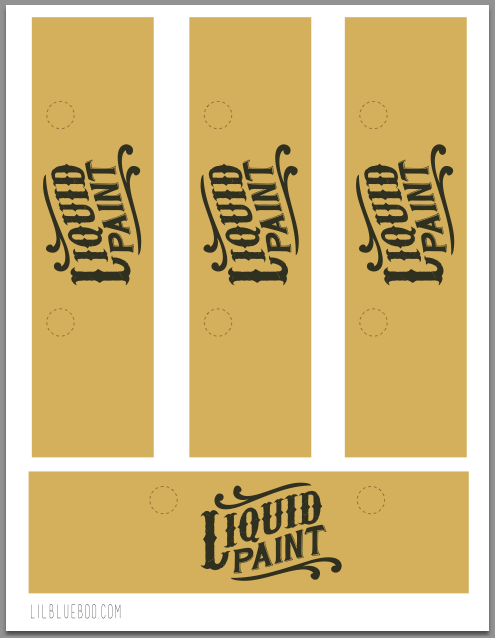 I'll be leaving these out all year!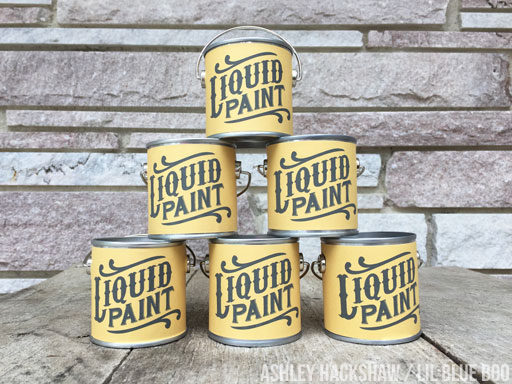 Click here to see the entire art-themed tree here and all the other ornaments I've posted so far! Thanks for reading!