Every year my friend artist Amanda Evanston hosts #28FebruaryFlowers which is a challenge to paint a floral painting every day for the month of February. I love having a challenge to commit myself to…my OCD makes me incapable of skipping a day….for real. So I'm on board this year. You can hop in at any time! (Click here to see last year's flowers).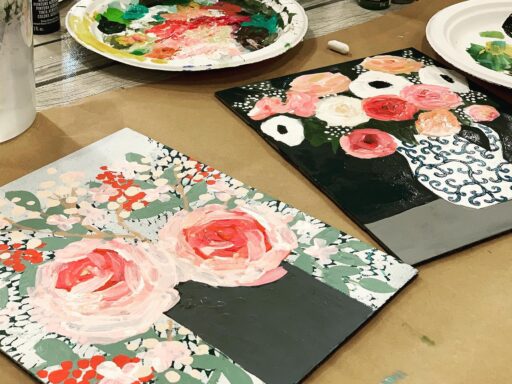 Here is Day 1-4. I painted all of these on prepared cardboard with acrylic paint. I love painting on cardboard and wood much more than canvas….it's such a different texture. I cut the pieces myself from cardboard panels and prime them first on both sides with something like Decoart's Chalky Gesso or any matte spray paint primer I have left over from other projects: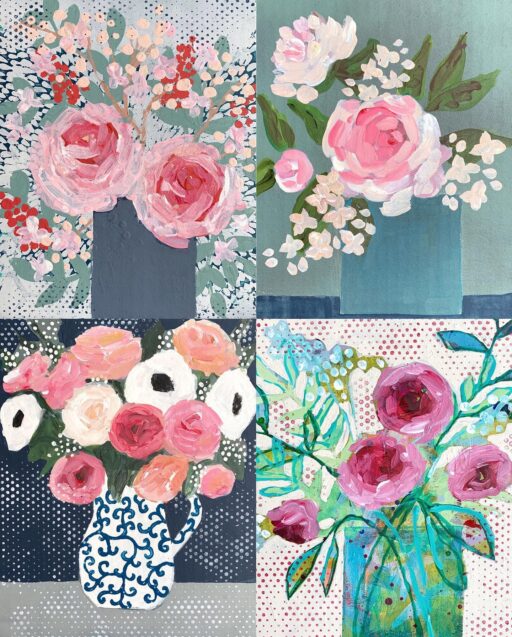 Here is Day 5-8. These four were painted on cradled wood panel. I use mostly Americana Acrylics from Decoart but also some heavier body acrylics from JoSonja Chroma.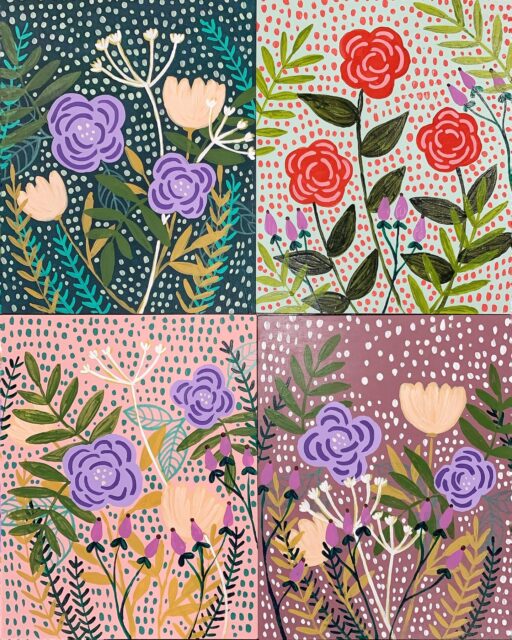 I get the wood panels from several different places…sometimes value packs from Amazon and other times from Cheap Joes.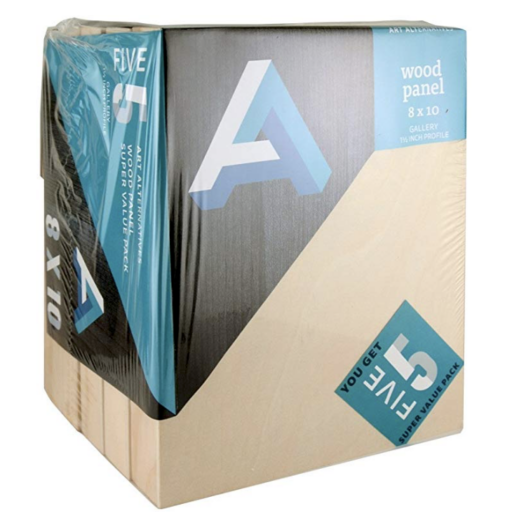 Here's a painting in progress on wood panel: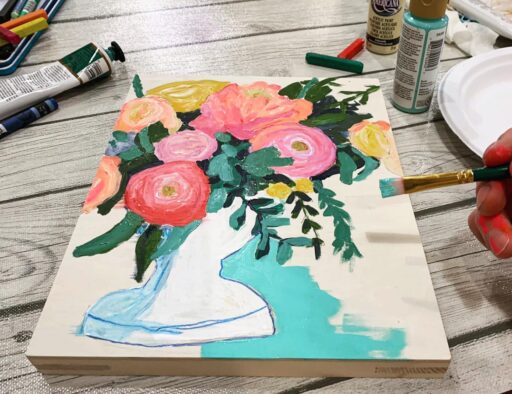 I love to start my sketches with water-soluble pastels such as Caran d'Ache Neocolor II Pastels or Derwent Intense Ink Blocks that you see in the little tray: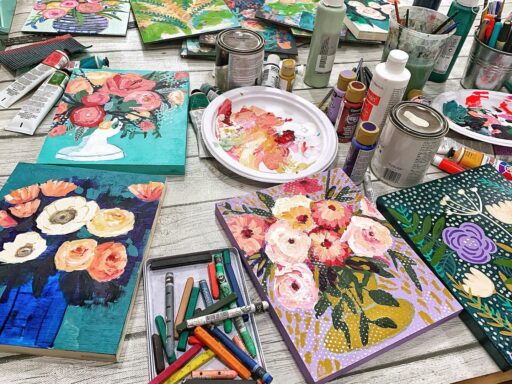 These are the Caran d'Ache pastels: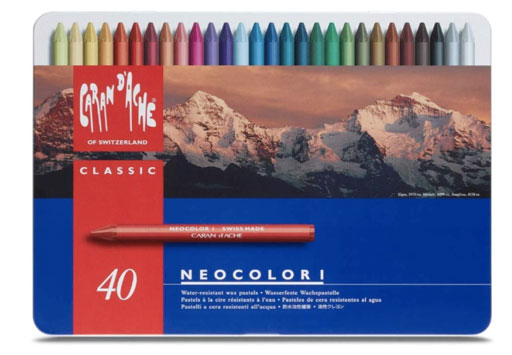 These are the Inktense Ink Blocks: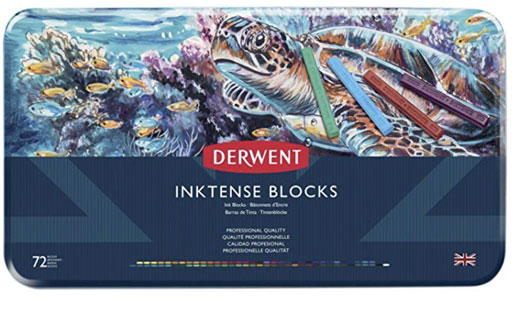 Here is Day 9: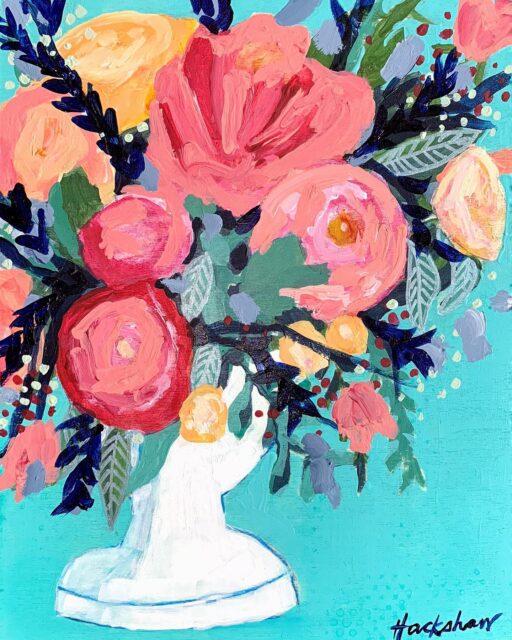 And Day 10. I paint the dots using a textured foam piece and sometimes a stencil: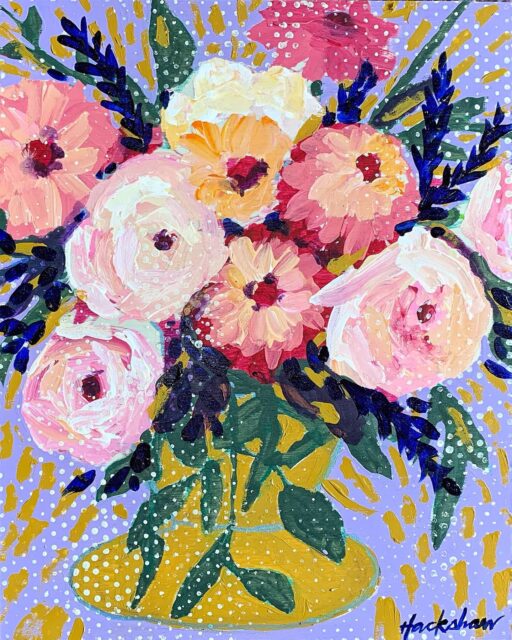 I've been working on some large floral canvases as well. This was a large 36″ x 48″ floral painting I just shipped off: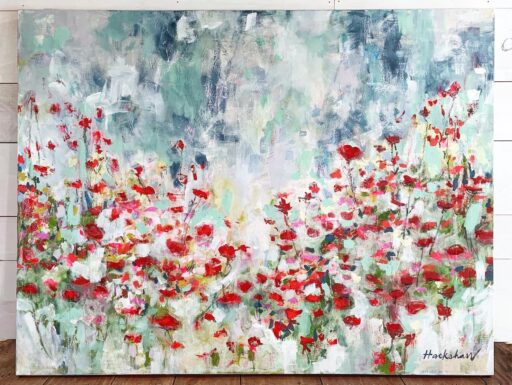 A mess in progress on my art studio floor: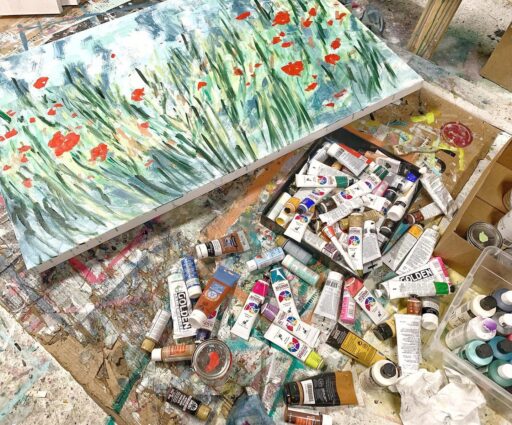 The start of a few more: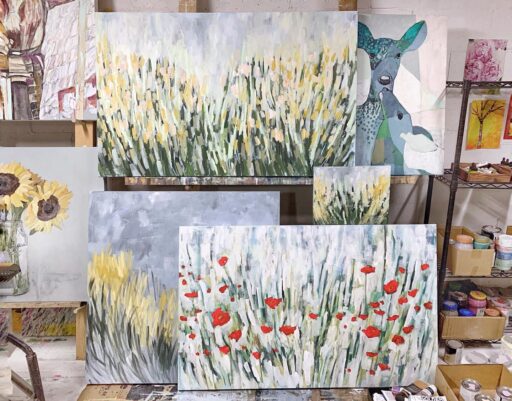 I love the Liquitex Modeling Paste for texture and I apply it in a thin layer onto canvas using a palette knife before starting a painting: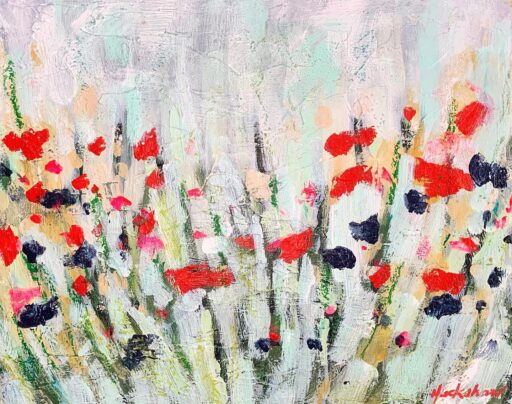 A big announcement! I've started to teach some classes at my store. I am a little sporadic at how I schedule them but I did start a page for class times that I will be periodically updating. I only have room for 12 at a time so they do fill up quickly right now. I am also scheduling private groups for workshops and classes so that's also an option.
I've been slowly listing all my art on Etsy when I get a chance…but it's also in my store at 120 Main Street in Bryson City. Thanks so much for following along!
Supply list:
Caran d'Ache Neocolor II Pastels