These probably take the longest of any paintings I work on but I love painting animals. Here are a few recent pet portraits I've finished: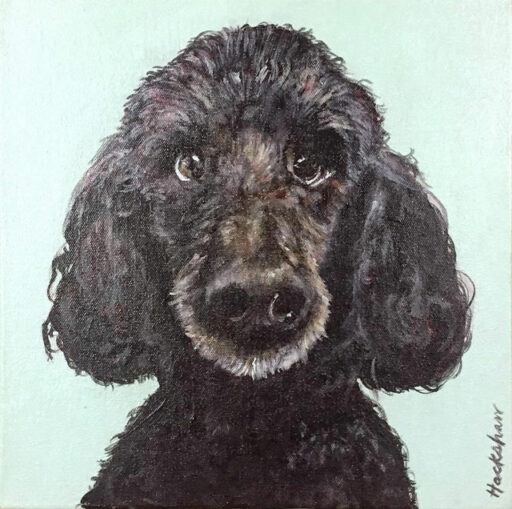 I prefer to paint the eyes early on in the process to make sure that the pet's personality comes through: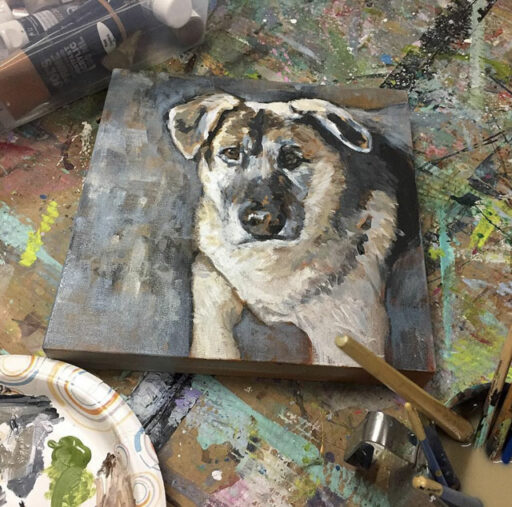 Once the eyes are finished I move on to finishing the background and then I paint each little piece of fur into place: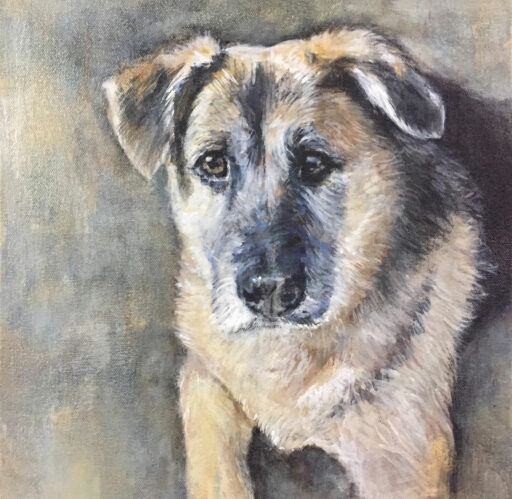 It's hard to find paint brushes small enough to paint fur and I usually end up trimming larger sizes down so they resemble an eyelash on a stick.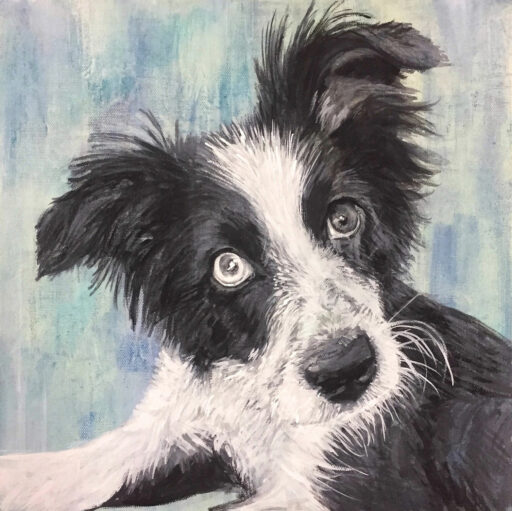 Some fur can be painted a little thicker: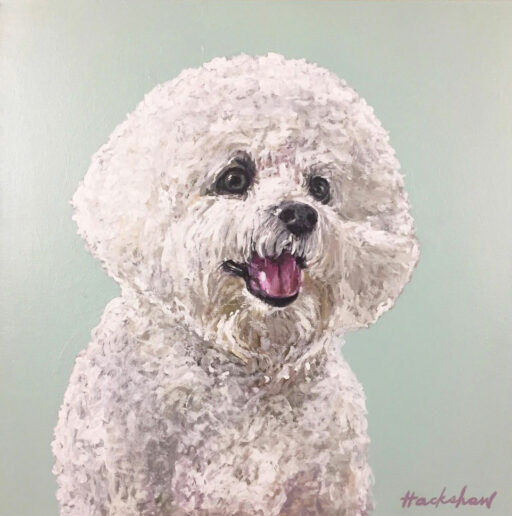 But the eyes are always my favorite thing: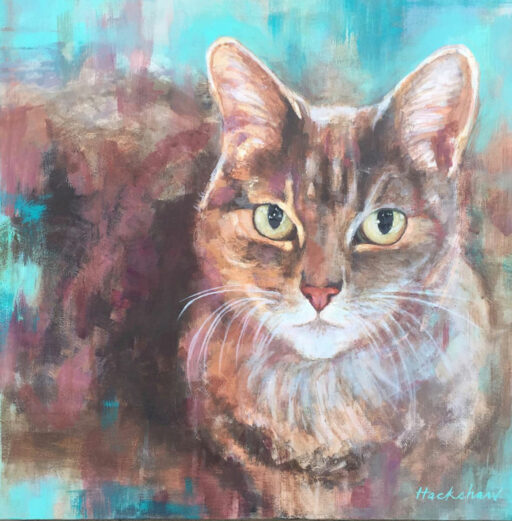 This one was painted on a linen canvas…leaving the outer edges of the canvas visible: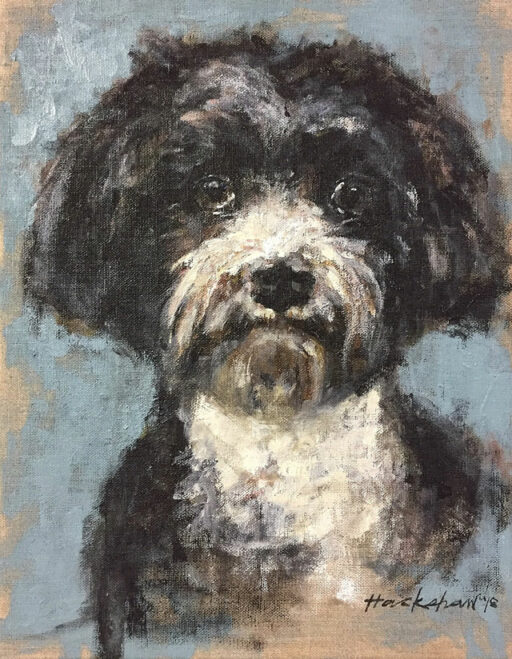 Cat whiskers are always painted last…with my custom "eyelash" brush: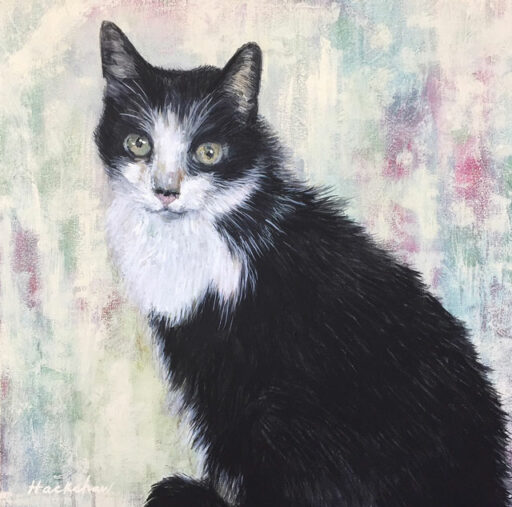 I don't know if I ever shared this portrait of Happy but it's one of my favorite paintings ever. Her sweet smile! If I ever wrote a children's book about her this would be the cover: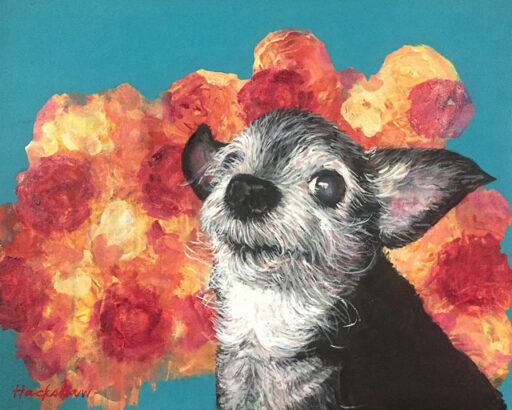 Here's a short video of me painting Happy's fur into place:
View this post on Instagram

I open up a few commission slots a month and would love the opportunity to paint a pet if you like the style I paint in. I list them in my Etsy shop under custom pet portraits!
A long time ago I used to paint human portraits…and I'm slowly working back into it. I've started with this Joan of Arc portrait but using my daughter Sienna as the model: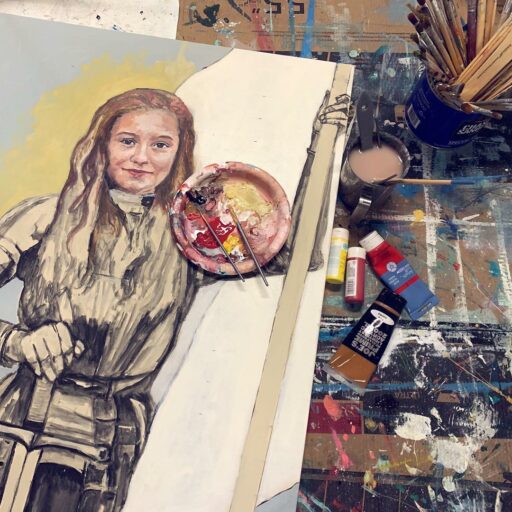 Still rusty but practice makes better. What are you wanting to practice and get better at this year?