Phew I feel like I'm just coming up for air. First Fo, then Happy, and I went to the dentist for the first time in eight years. I can think of 1 million things I'd rather do than go to the dentist, but I finally went…and it wasn't as bad as I thought. And I only had two small cavities…which is really a miracle I think. Anyway, here's what I painting in July:
Day 182: A quick page in my art journal.
"The purpose of art is washing the dust of daily life off of our souls." – Picasso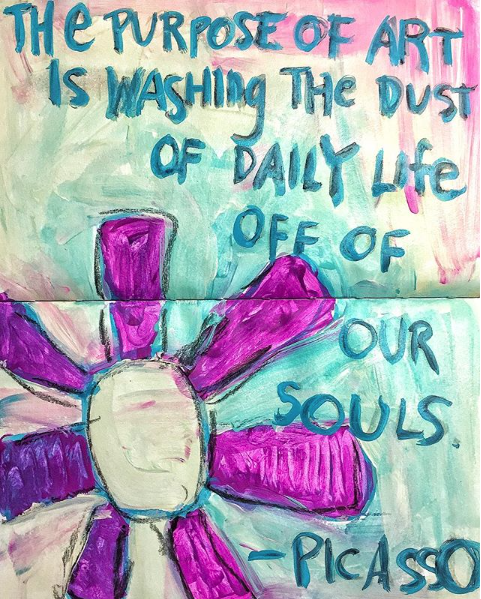 Day 183: It was raining this day and I painted the trees outside of my window. Look at sweet Happy laying next to me.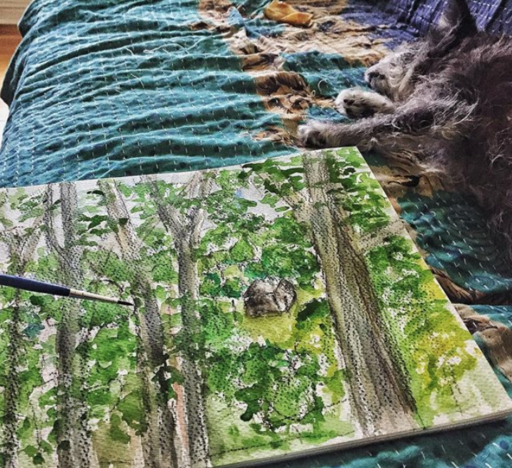 Day 184: Various abstract sketches.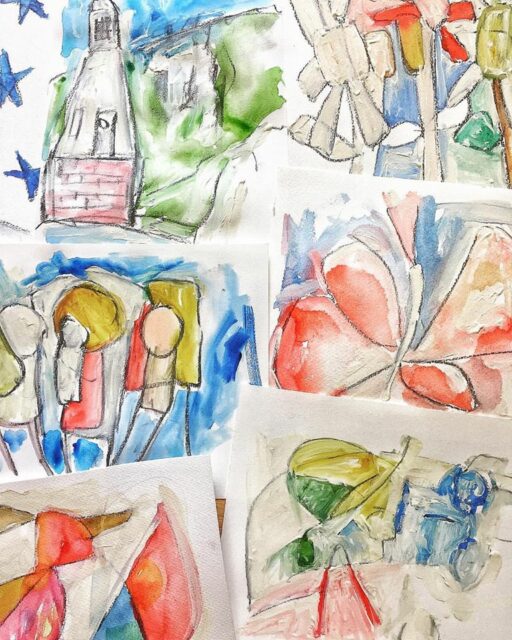 Day 185: An acrylic seascape on canvas.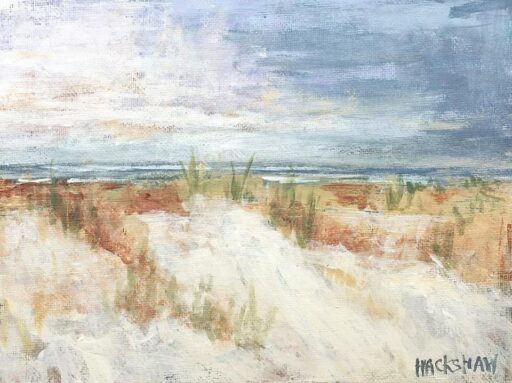 Day 186: A lagoon.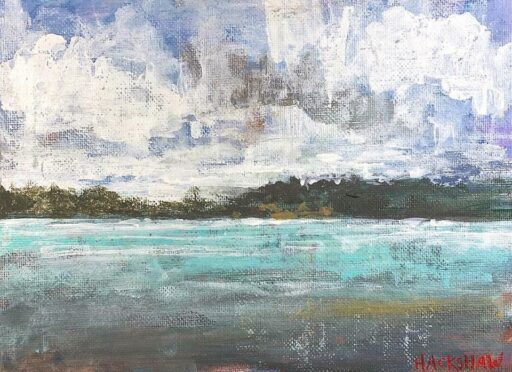 Day 187: A colorful rainbow watercolor and acrylic mix.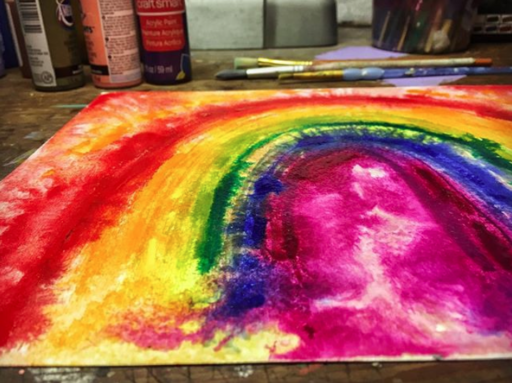 Day 188: I burned this leather tag with a design and then added the paint. (Tutorial here)
Day 189: A tiny painting of a chicken.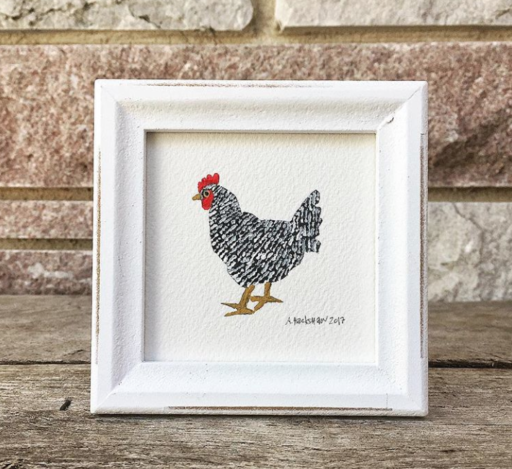 Day 190: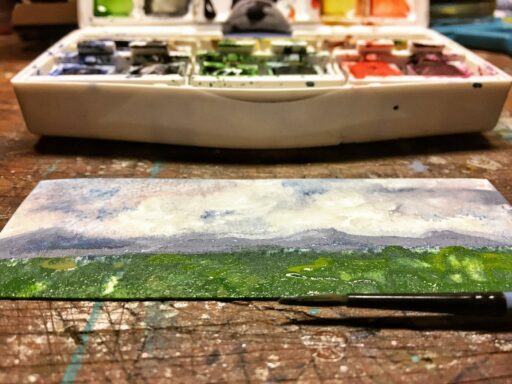 Day 191: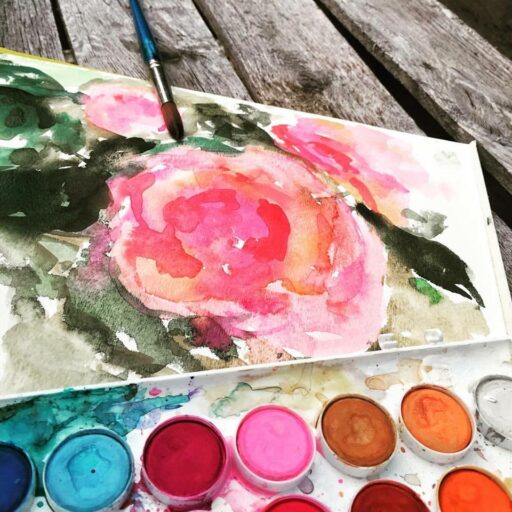 Day 192: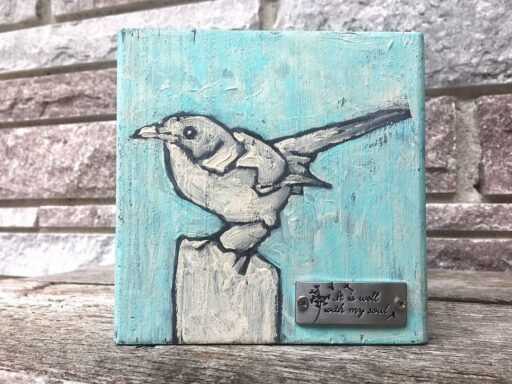 Day 193: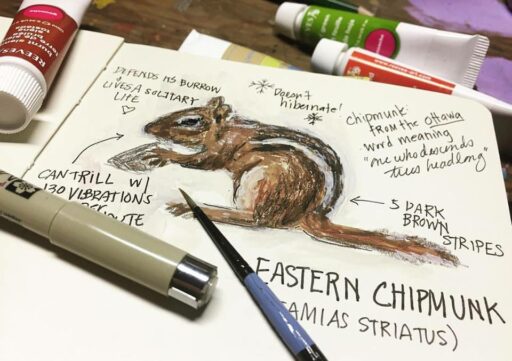 Day 194: A quick plein air sketch of Grandfather Mountain. I didn't have white paint so I used toothpaste. Sienna held it for me to photograph.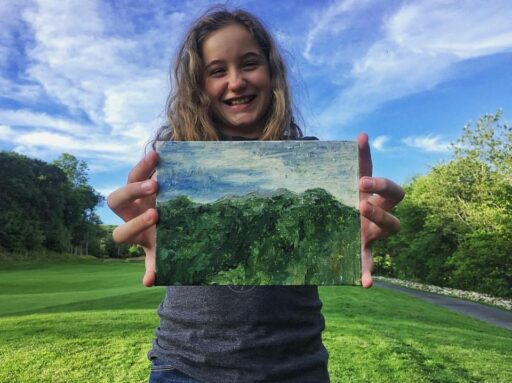 Day 195: A tiny 1″ landscape painting.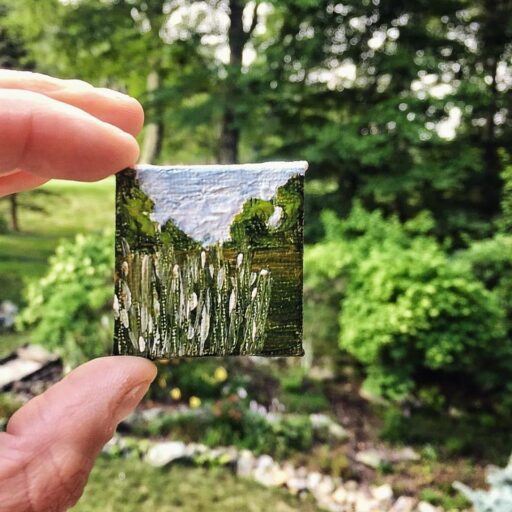 Day 196: Three tiny watercolor tree paintings. I used my typewriter to add the quotes.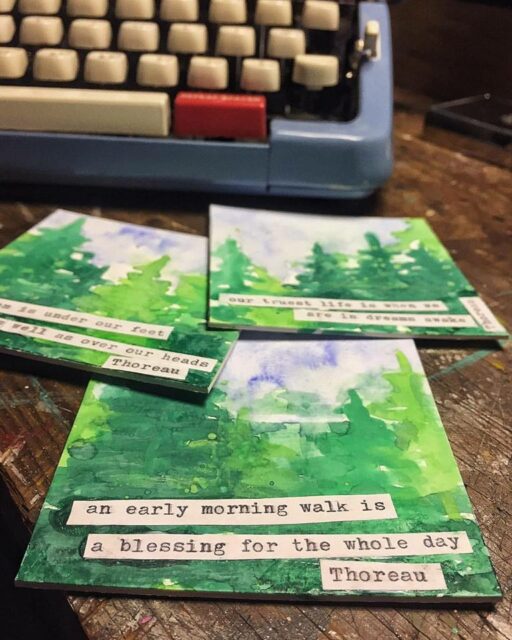 Day 197: I painted my studio floor! This is the before..click here for the after.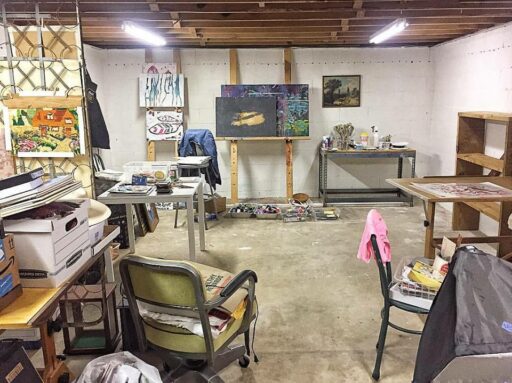 Day 198: A mural on my art studio door.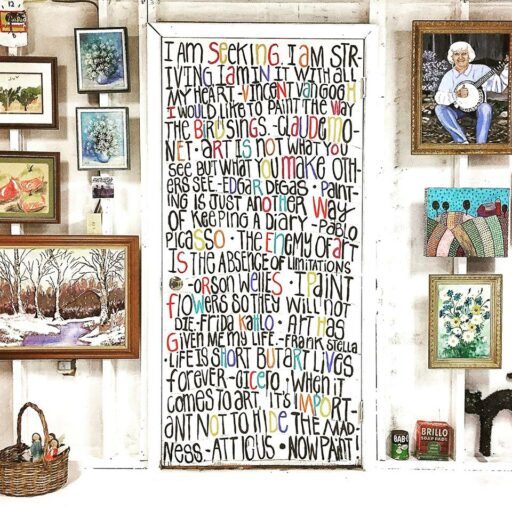 Day 199: Mixtures of paint and ink on paper.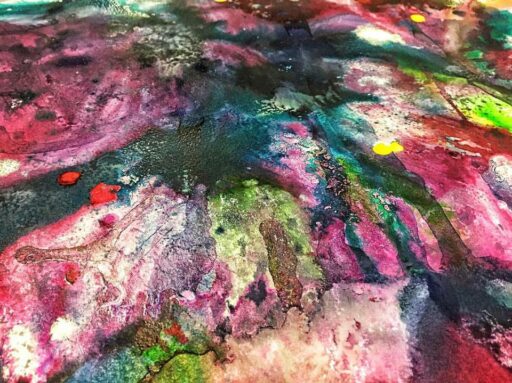 Day 200: Ink splatters on paper.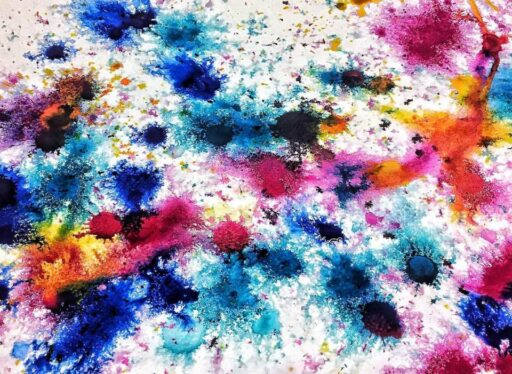 Day 201: Painted my worktable.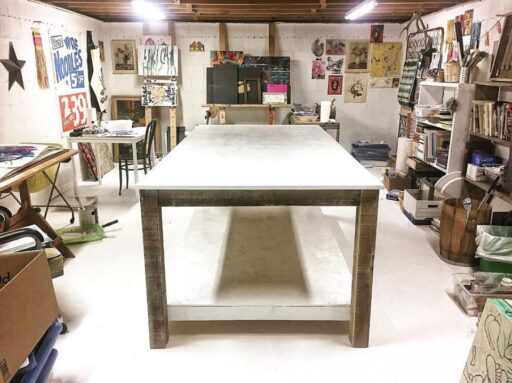 Day 202: A landscape on reclaimed wood.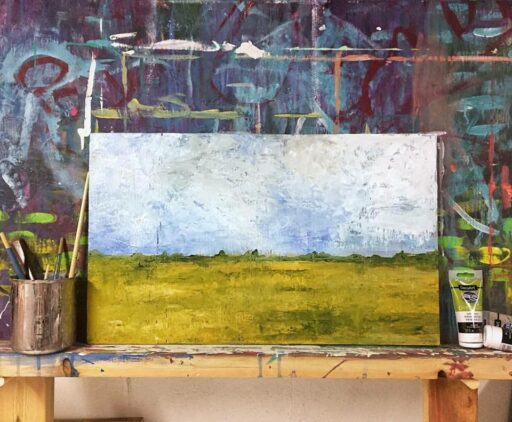 Day 203: An abstract on wood.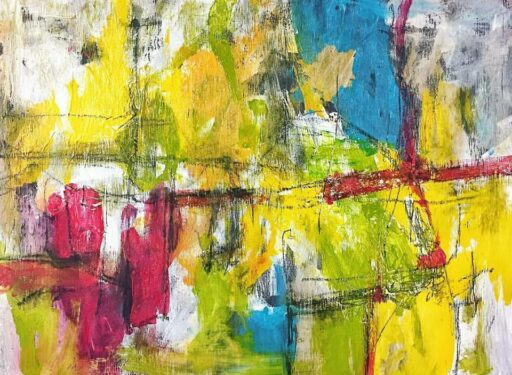 Day 204: Abstract on wood.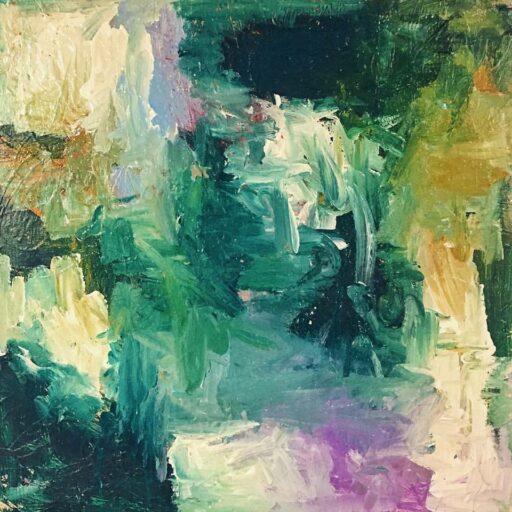 Day 205: A small fox on a rock. (Click here to see more rocks I've painted…and how to make your own.)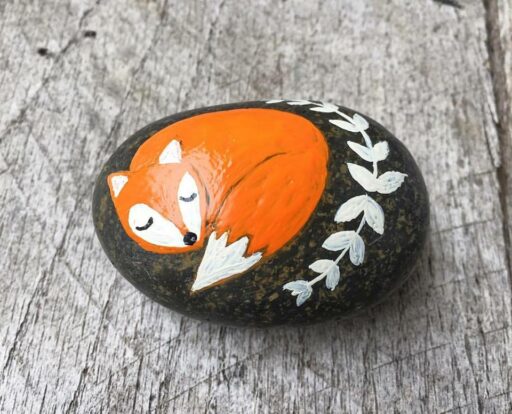 Day 206: Feathers on canvas.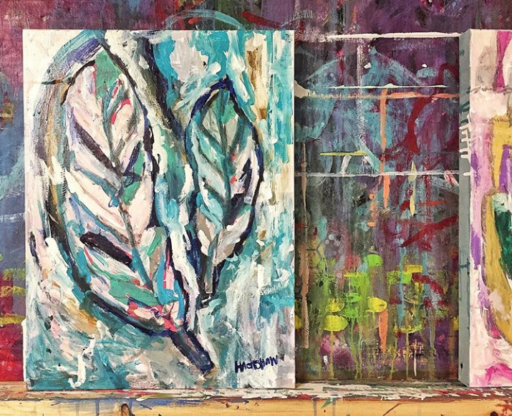 Day 207: Abstract on paper.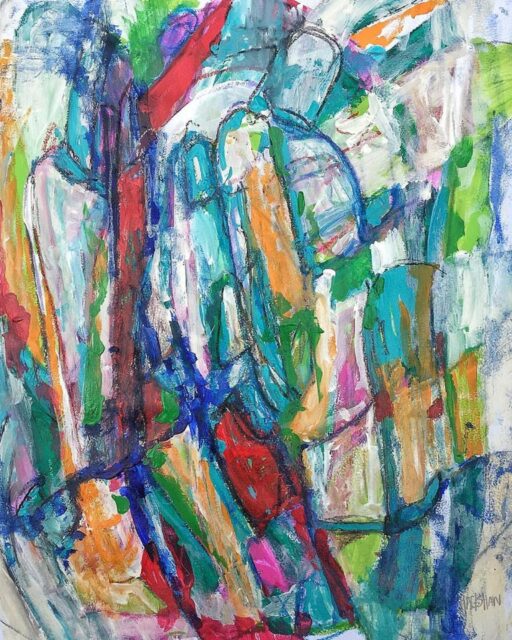 Day 208: Another rock. Love this little matryoshka doll.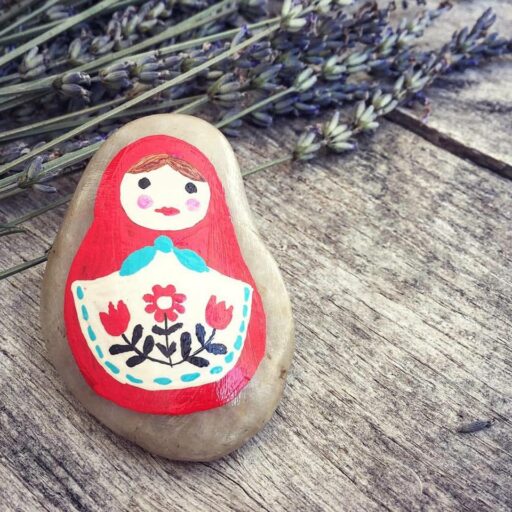 Day 209: This was a silk screen I used back in the day for the clothing line. It's been a long time since I've printed anything so I decided to try it on paper again. Then I painted on top of it.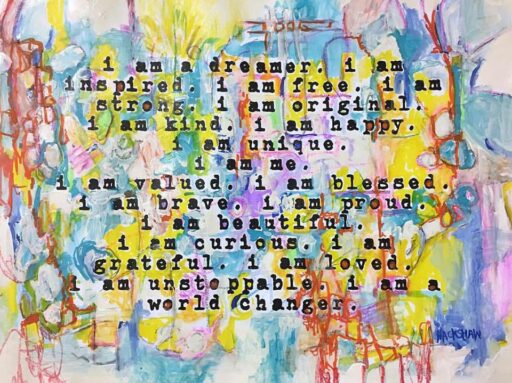 Day 210: A rainbow rock.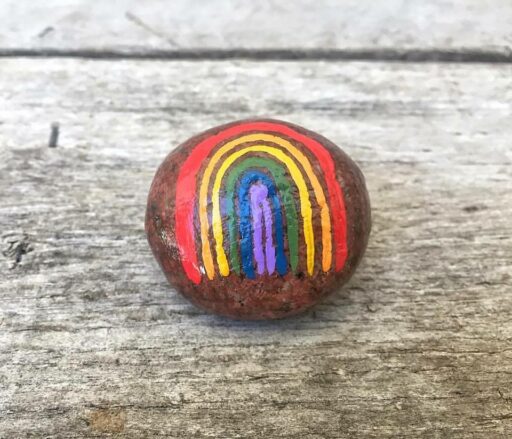 I did list some of my artwork for sale. You can find it on Etsy here.
All my daily paintings can be found indexed here.

Also I'll be releasing some landscape paintings at noon on August 31st here on the blog!