I'm finishing up the new fall patterns and my t-shirt and knit fabric stash was running critically low….so I resorted to "reverse" freezer paper stenciling this weekend to spruce up some boring ones.
Step 1: I cut out shapes using my large scrapbook punches.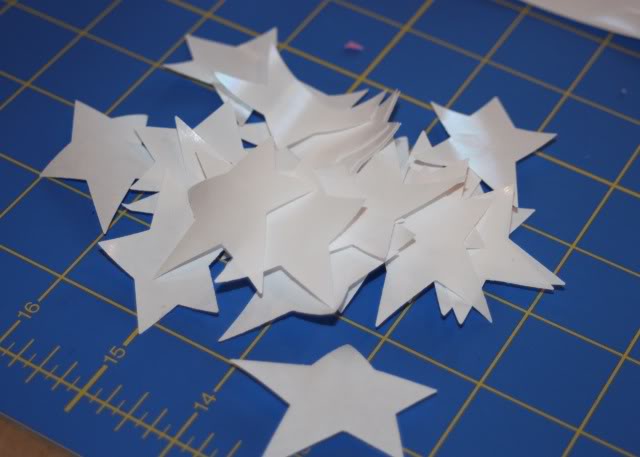 Step 2: I ironed them onto the plain t-shirt.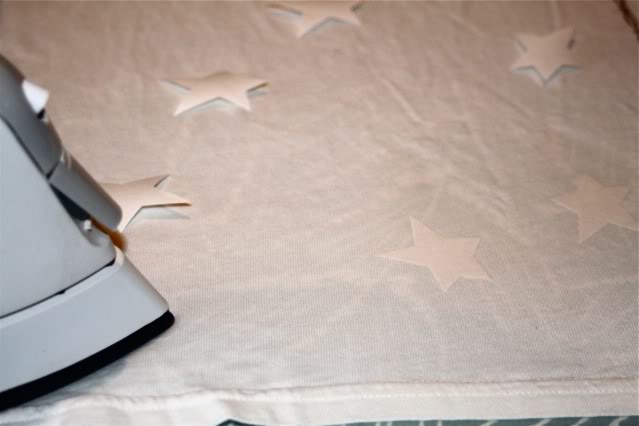 Step 3: I mixed about a teaspoon of fabric paint with water into this spray bottle.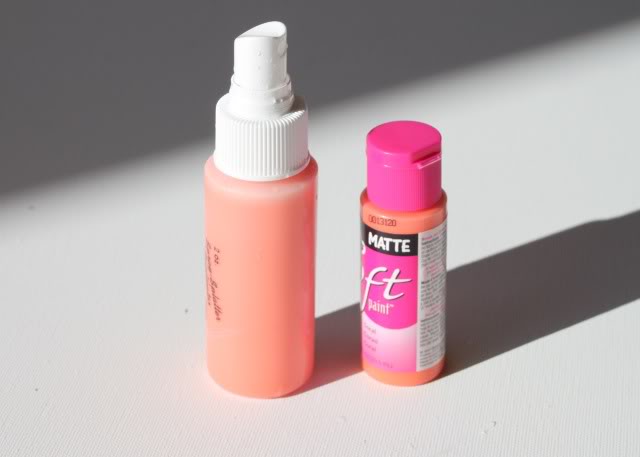 Step 5: I sprayed the t-shirt until it was covered.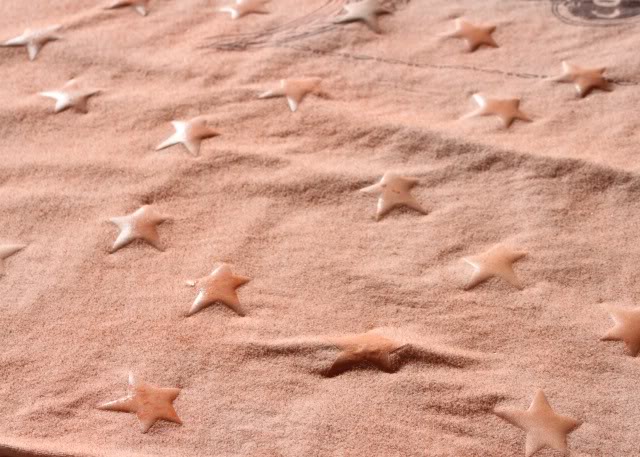 Step 6: I let them dry, peeled off the shapes, and ironed them to set the paint. Voila…..fun prints to work with.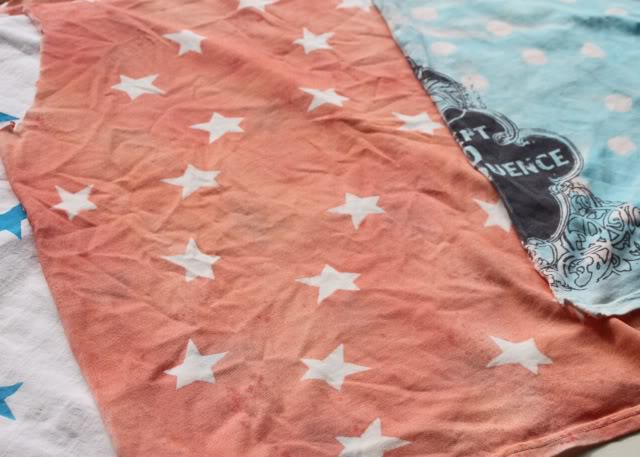 The one above made some great sleeves for a little dress I was working on: