Well, I was supposed to be working on the last minute details for Boo's birthday party today…..but Boo was still home sick….so I shifted gears and we worked on her playroom a little to entertain ourselves.
I finished the market awning in the last installment of Project Playroom. I thought I'd be done with the playroom by now but it's taking me a bit longer to get my projects finished. I found this great old dairy scale on ebay for $20 and thought it would look so cute in the market: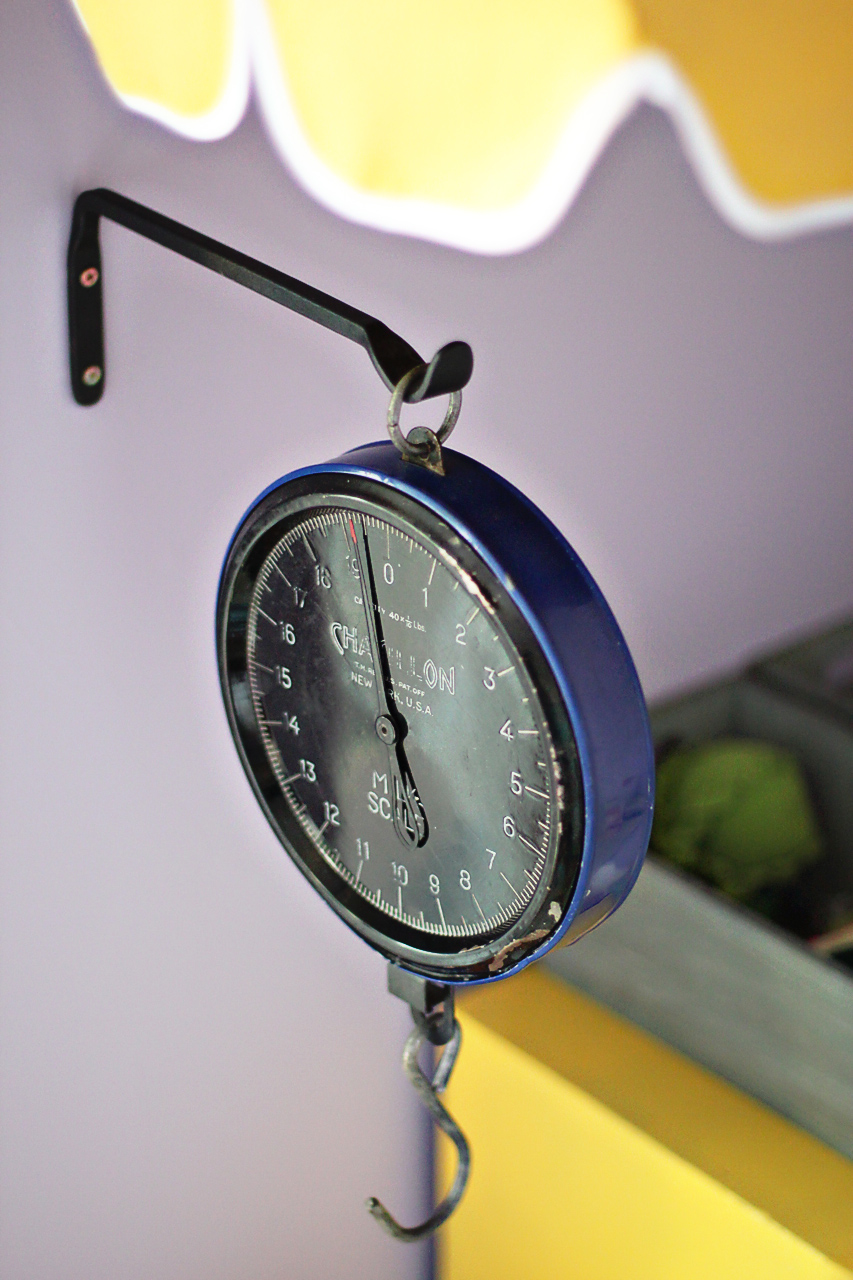 I bought a $3.00 wrought iron garden bracket from Home Depot to hang the scale from:
Boo and I found these shelves at the thrift store this morning for $14.00 on the way to grab a burrito from El Pollo Loco: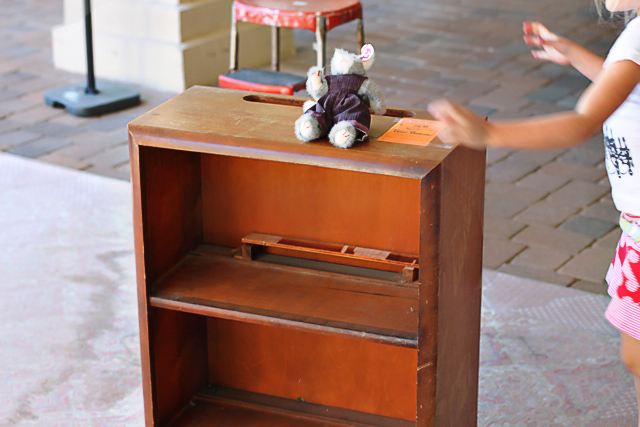 With a little spray paint….the shelves match the awning!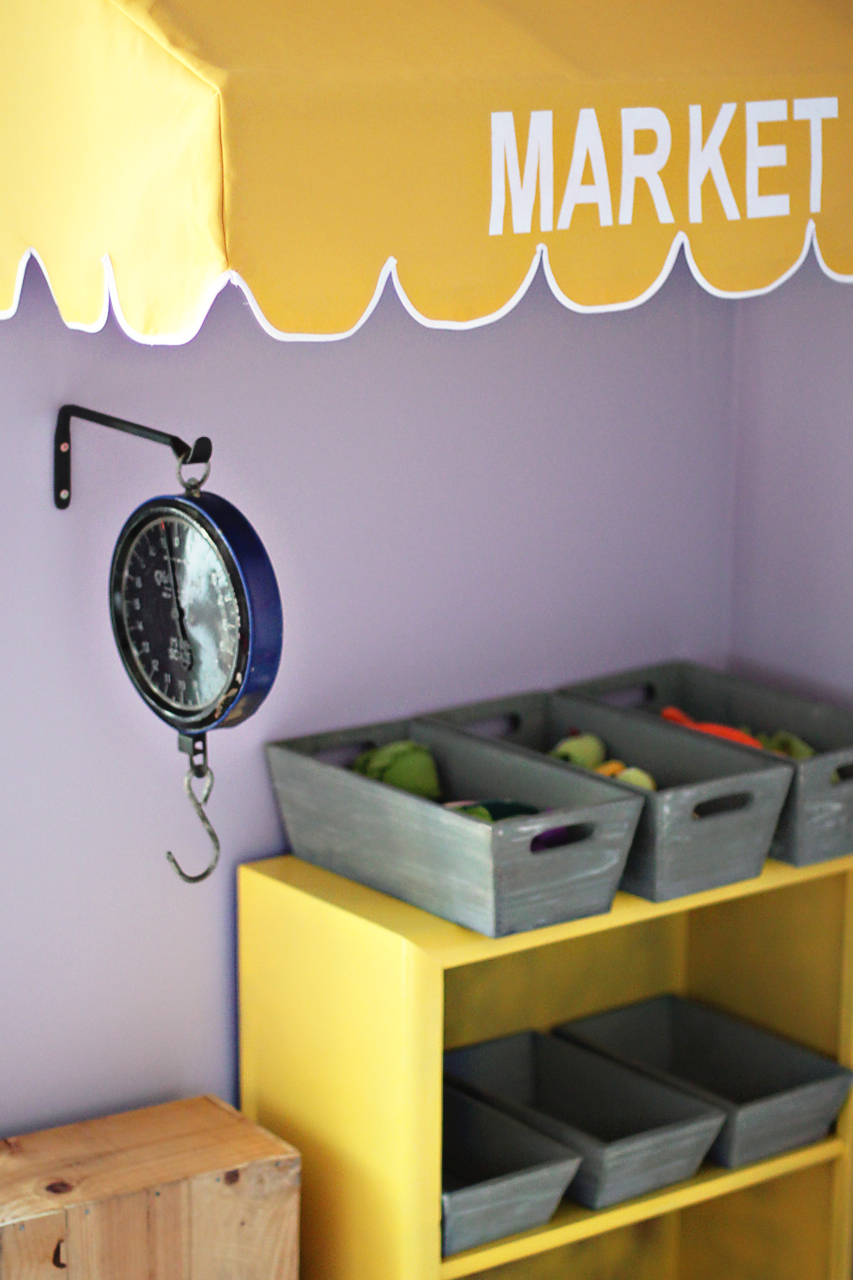 Boo worked on organizing her veggies and fruits into bins (we found the bins at a local store called The Alley). The fruits and veggies are from Ikea.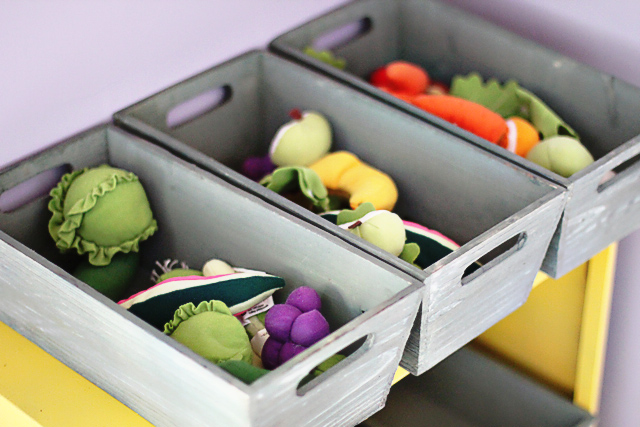 We still have a lot more to add to make the market as realistic as possible! Looking for a cute wooden cash register is the next step…..along with some mini canvas shopping bags to hang from the scale.
Click here to check out Project Playroom for all of our related projects!