I love giving handmade gifts and I love little matching layette sets! I made this little set (onesie, pants, booties) for my friend Kenesha's baby shower. She is expecting a boy! I just LOVE this cute elephant flannel fabric that I found at Joann's Fabric.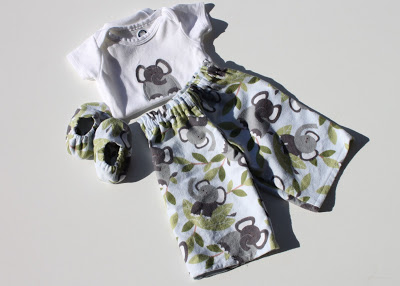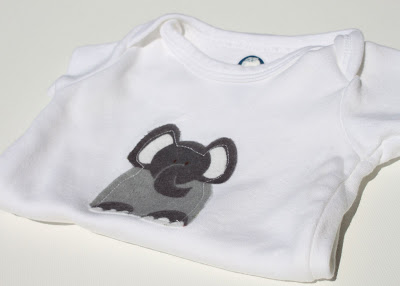 I LOVE booties! These are the first ones I have made and they were really simple. I used the
3-Seam Footies pattern from New Conceptions
. My friend
Emily
likes the kimono baby shoes from Homespun Threads. She uses felt for the soles which is a cute idea.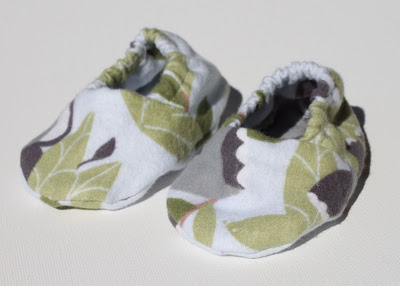 I made my own pattern for the pants. I wanted a wide leg roomy pant. I'll try to create a PDF of it soon.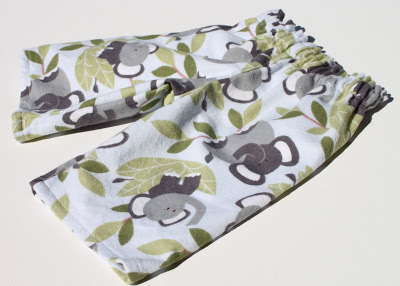 If I have time today before the shower (it is tonight) I want to try to sew a matching
crinkle taggie toy
or burp cloth to go with the set.