I've been neglecting making things for boys lately….so I made these little black sweatpants for my newborn nephew today. I made them with an old t-shirt and a layered freezer paper stencil. He'll look really "tough" at 6 months old with the flames don't you think? You can make them too…..I scanned and uploaded my flame sketch at the bottom of the post.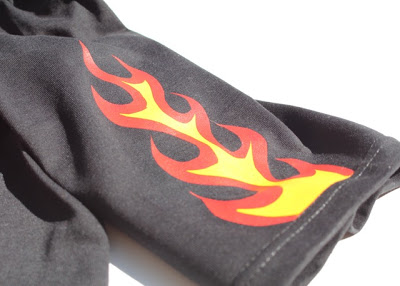 Step 1: I cut out two legs from a black t-shirt (you can find my
t-shirt pant tutorial here
).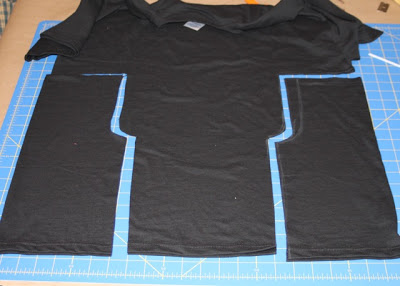 Step 2: I cut an 8.5 x 11″ piece of freezer paper and printed my template directly onto it (make sure to print on the paper side…NOT the waxy side or you'll have a real mess). I cut the template in half…. one flame for each leg.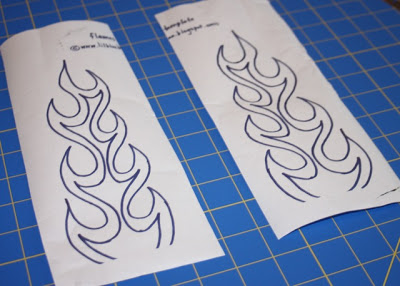 Step 3: I cut out the large flame from each piece of paper (save the inside flame for later)…..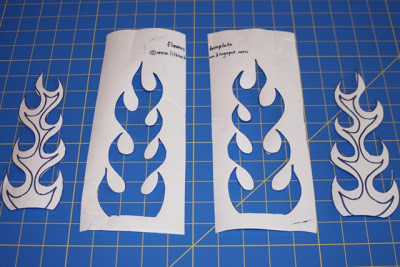 Step 4: I ironed on my flame stencils to the t-shirt (read
this tutorial
for more info on freezer paper stenciling, and fabric paint). I ironed a piece of freezer paper underneath as well so the paint didn't bleed through.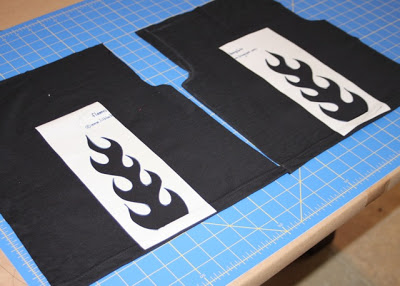 Step 5: I mixed a red/orange color and painted several layers onto the stencil.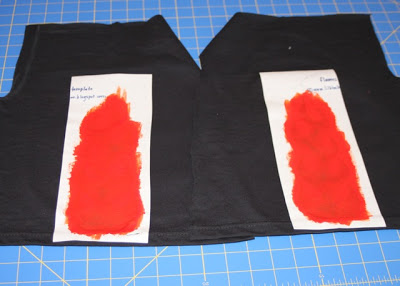 Step 6: I cut out the smallest portion of the inside flame.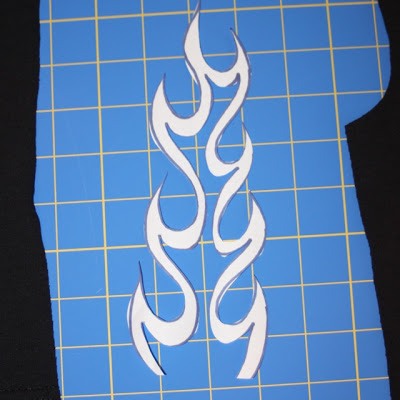 Step 7: Once the red/orange layer of paint was dry, I ironed the "inside" stencil directly onto the paint and larger stencil.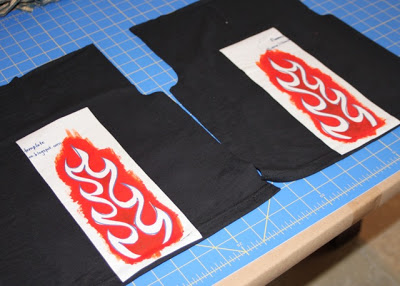 Step 8: I mixed a little bit of white fabric paint with yellow (to make the yellow more opaque) and painted several layers onto the "inside" stencil.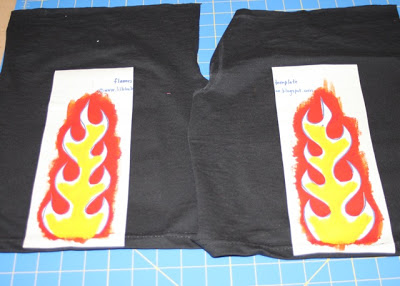 Step 9: Once all the paint was dry I peeled off the stencils and my flames were finished!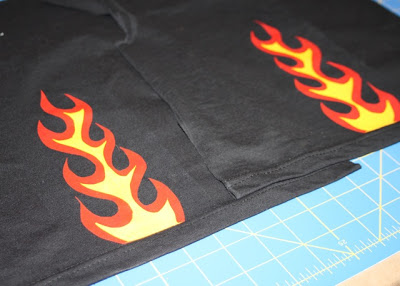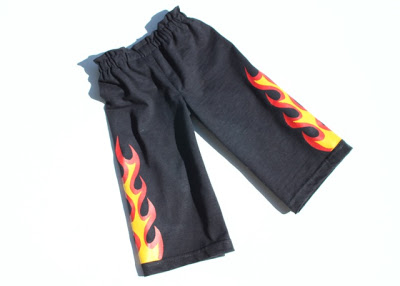 And put them on my new little "baby manny" that a friend gave me! He sure is frumpy.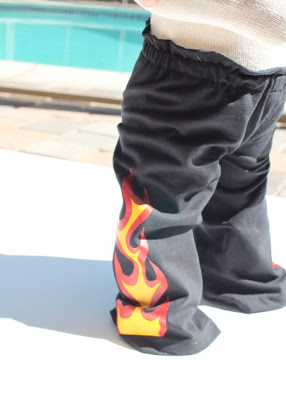 Flames Template
*Copyright © 2009 by Ashley Hackshaw. All rights reserved. This applique is for personal and home use only.