I just finished up this nursery painting order. It is for a little boy named Cameron to be born next week. My client received it as a baby gift from her aunt and uncle. I love doing these paintings because they are so personal. The little striped birdies on the "M" are the design on her bedding. Her grandmother recently passed away and loved birds so I included a few and added the crown on the sherbet colored bird in memory.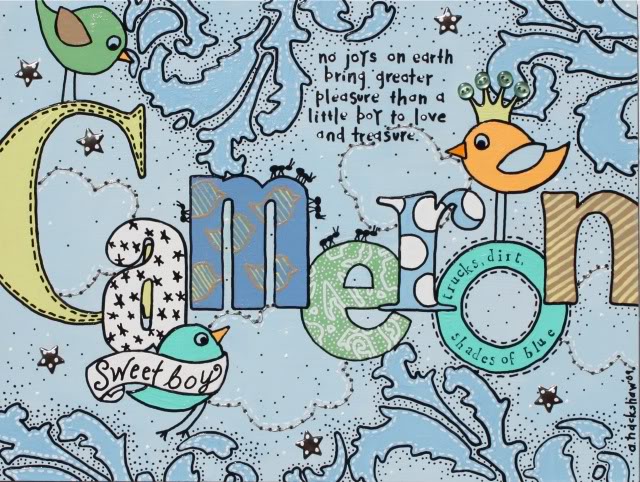 I float frame them with a large frame and matt to match the nursery furniture. Measuring 18″ x 24″ they become a substantial piece of art for a baby nursery.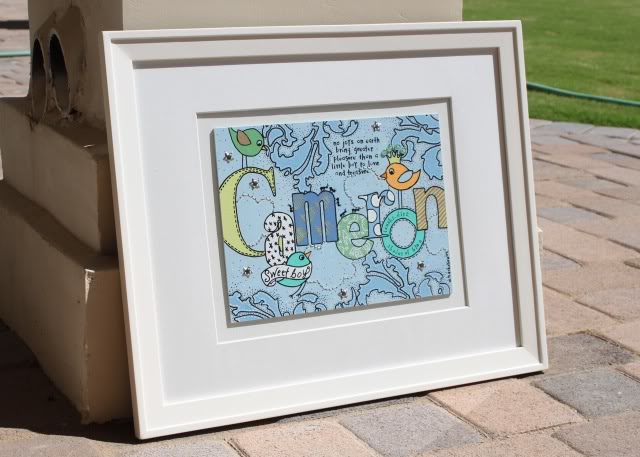 This one is embellished with stitching, buttons and hand-painted metal stars.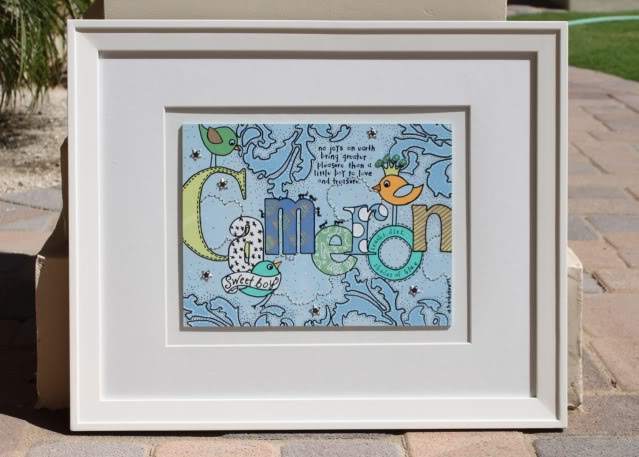 Welcome to the world baby Cameron!