Here is one of Sienna's new fall outfits I made this weekend. We love owls.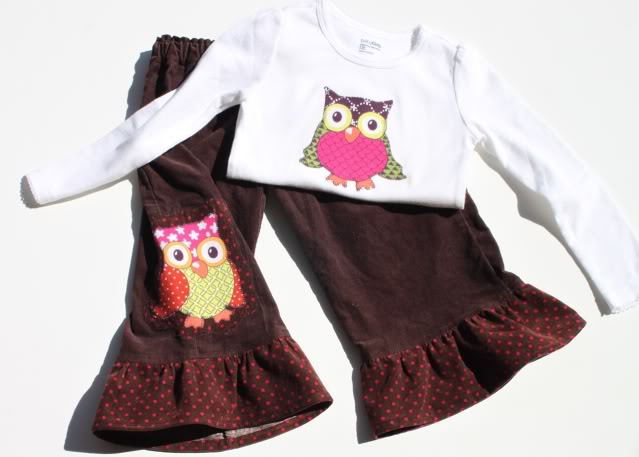 Sometimes I buy clothing just to reuse the fabric…..that was the case with this pajama set I found at Target. I saw the owls and knew immediately that I wanted to cut them out and use them as appliques. They are HUGE owls which is hard to find…..each is around 5″ tall.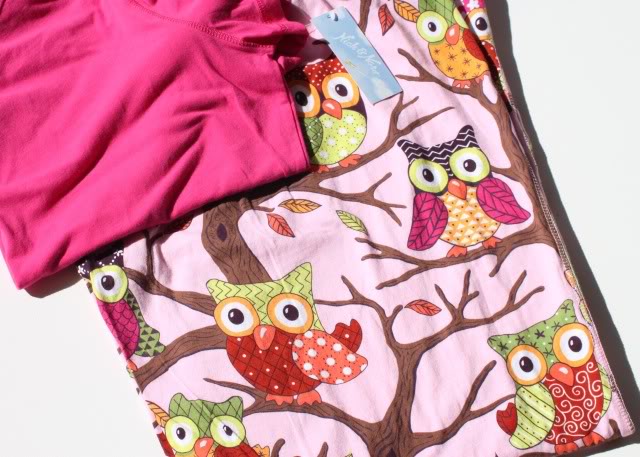 I used one owl for the shirt and stitched around the edges……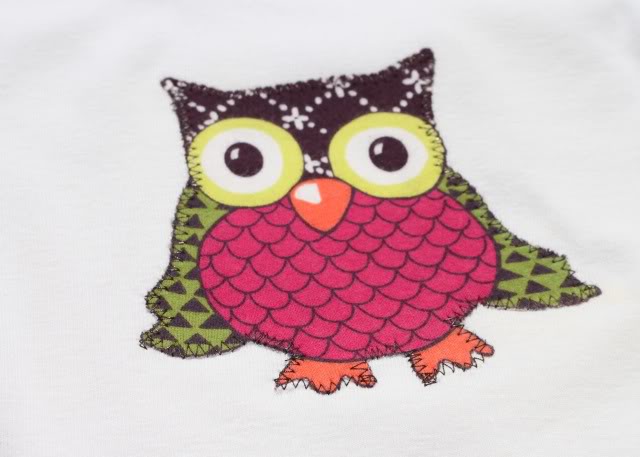 ….and two owls for the pant with a polka dot corduroy layer in between. One owl is on the side of the leg…..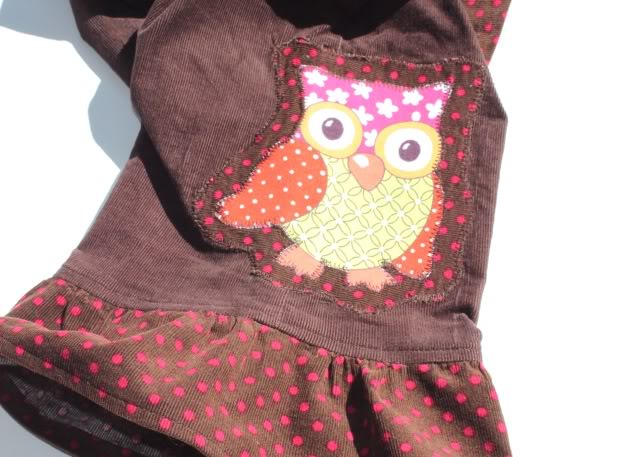 ……and one on the seat of the pants.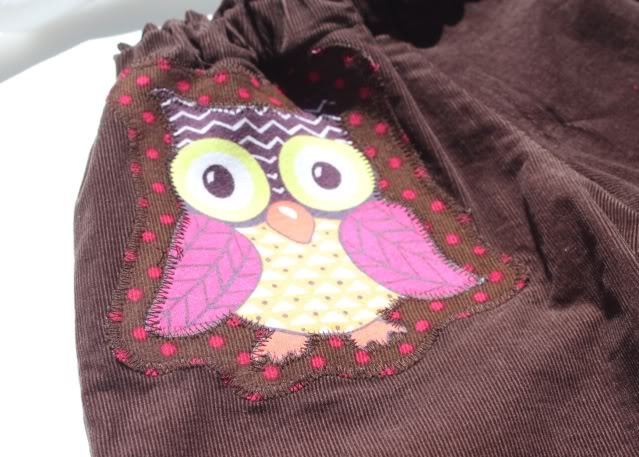 I used Pink Fig's Bella Pant pattern for the corduroy pants.

I used my detail scissors to cut out the rest of the owls that I didn't use. And I am offering them in sets of three in my Lil Blue Boo etsy store if anyone is interested (and can't find the pajama set at your local Target). I applied fusible web to the backs of them so that they are iron-on ready. Each set is different.
Update: I sold out…I'll try to get more cut today and relisted. You can also email me if you are interested and I'll let you know when I am getting ready to list or even reserve you a set. Thanks!