I love this dress from Free People. I made a simplified version of it using some soft beige cotton lycra knit: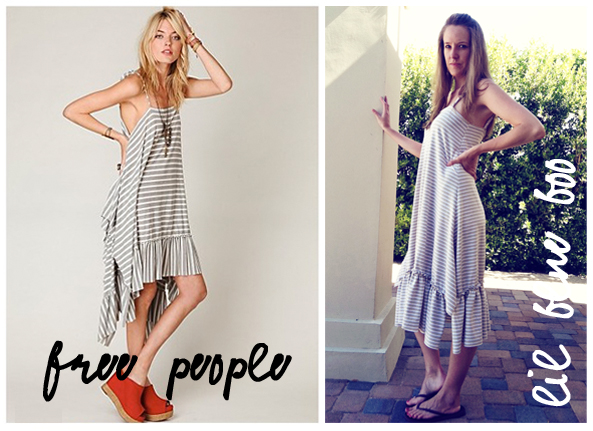 The dress pieces were so large it was hard to get a good photo of them so I've drawn several diagrams instead:
Step 1: First, I cut 2 large rectangles of knit fabric….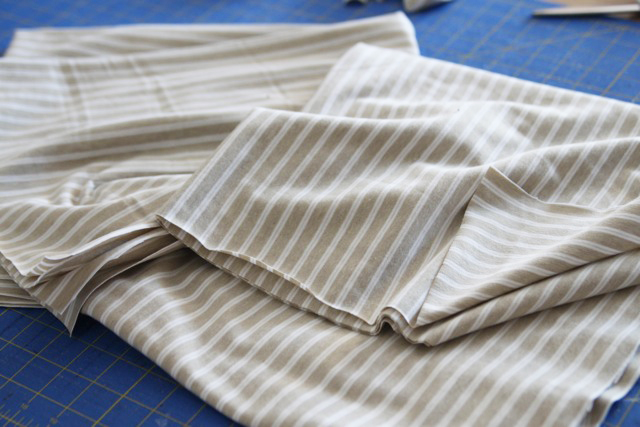 …..and then cut out the dotted lines to form the shape as shown below (the measurements are how I made mine):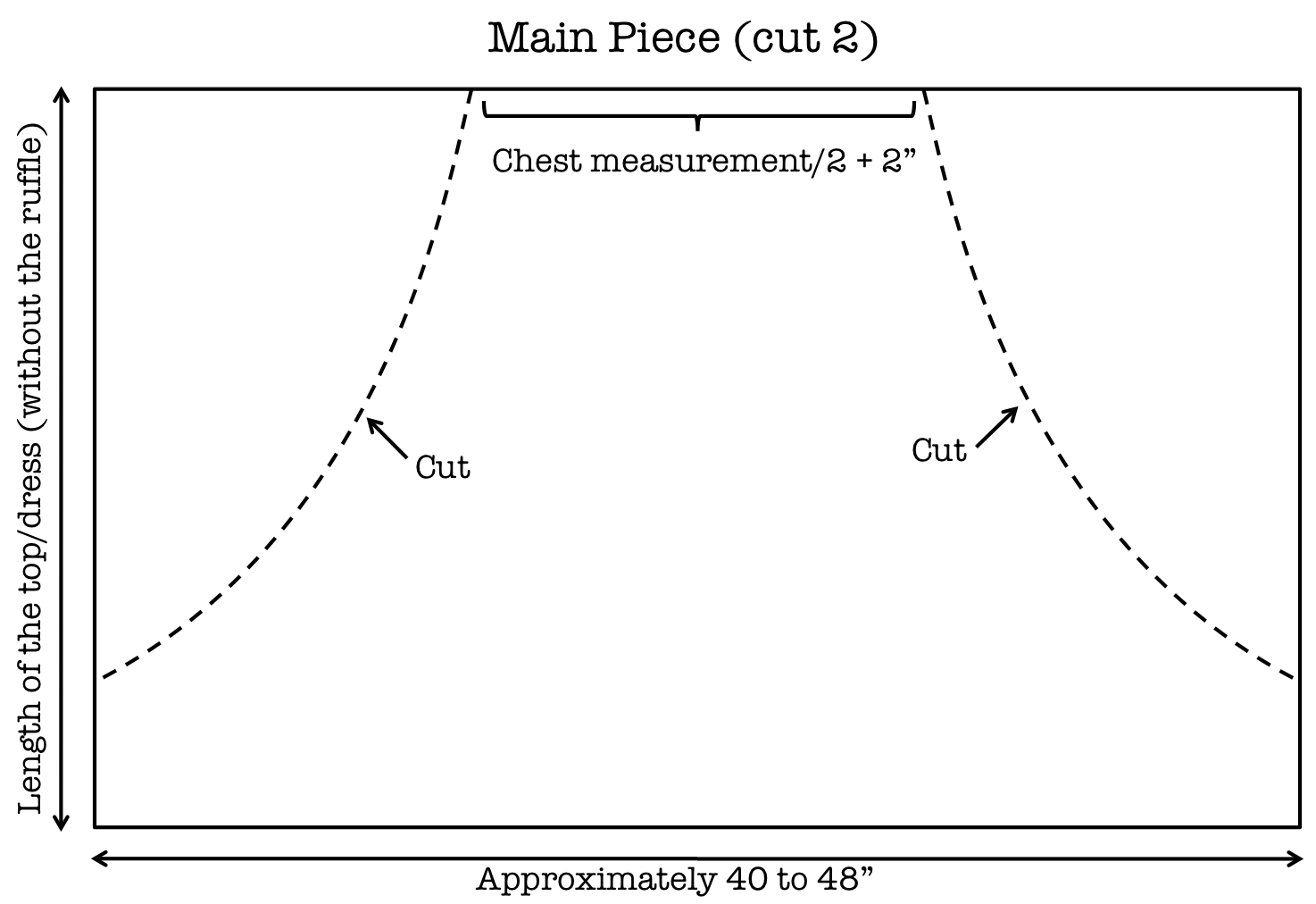 Step 2: I cut 2 pieces for the bottom ruffle….you may need to sew multiple pieces together so it is long enough to attach to the entire bottom section of the dress once ruffled:

Step 3: With the right sides of the main dress pieces places together, I sewed the seams shown below closed:
Step 4: I turned the dress right side out again and used a coverstitch to hem the top of the dress. You can also use a zigzag stitch or a straight stitch as long as you stretch the knit as you so as to not "pop" any stitches when you put the dress on.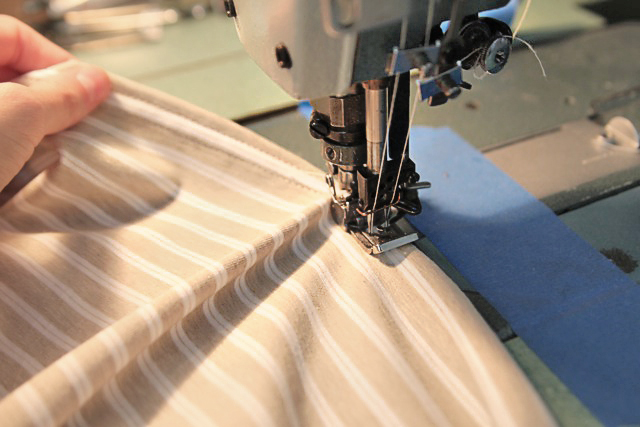 Step 5: To gather the knit ruffle, I added elastic thread to my bobbin (regular thread on top) to my regular sewing machine…..the elastic thread gathers the knit: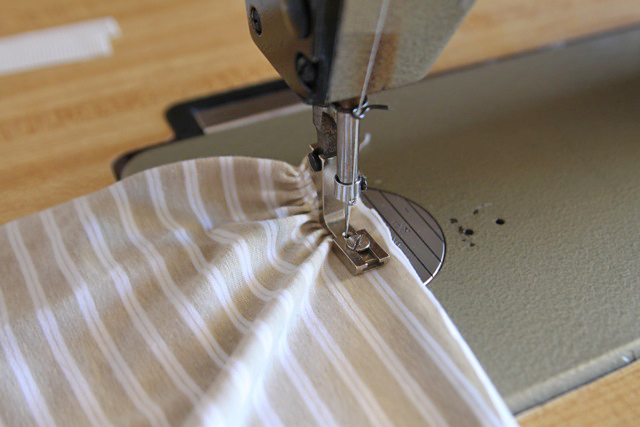 Step 6: I attached the ruffles to the bottom of the dress by stitching along the gathering stitch: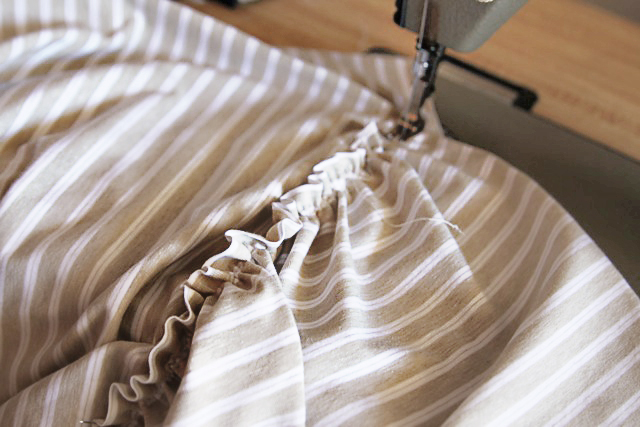 Step 7: To make the straps I cut three 3/4″ strips of fabric for each one…..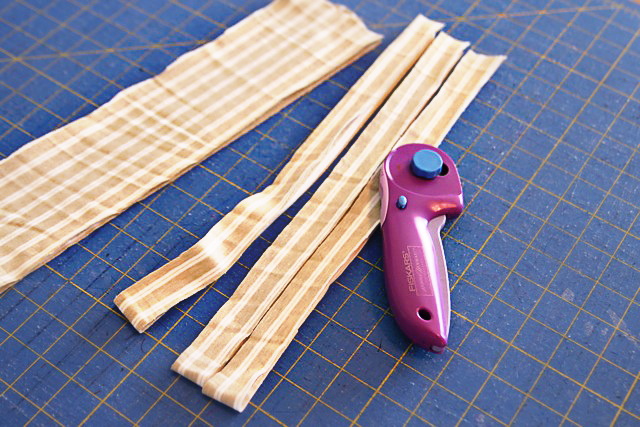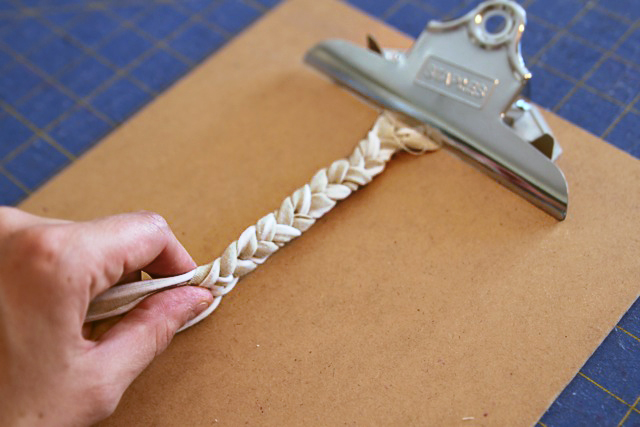 A straight stitch keeps both ends of the braid secure: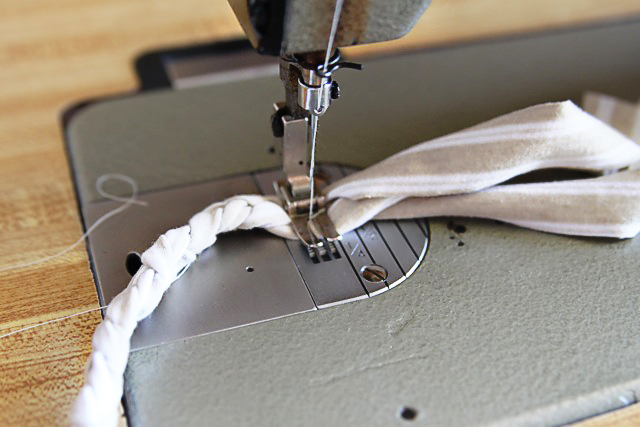 Step 8: I tried the dress on to get the placement of the straps perfect and pinned them in place in the front.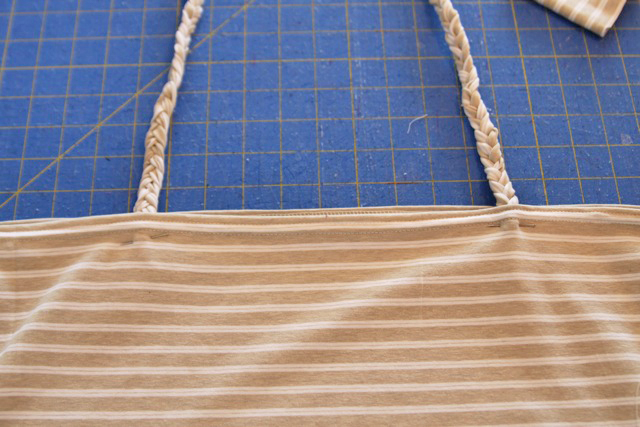 A few stitches to keep the strap in place: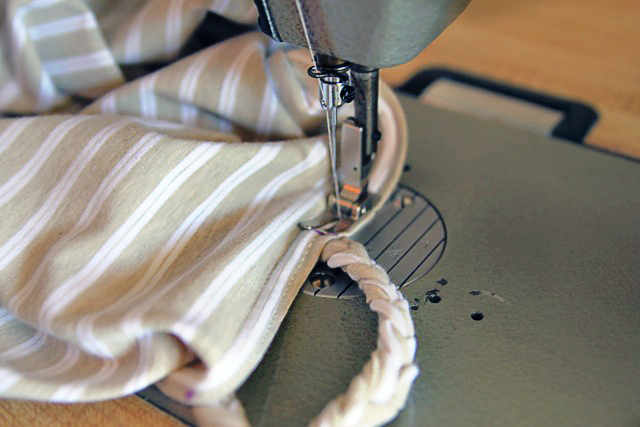 I attached the back straps and voila! A finished sundress! (or maternity dress?)
I'll post more as I make them….my next one needs to be a tad shorter I think: