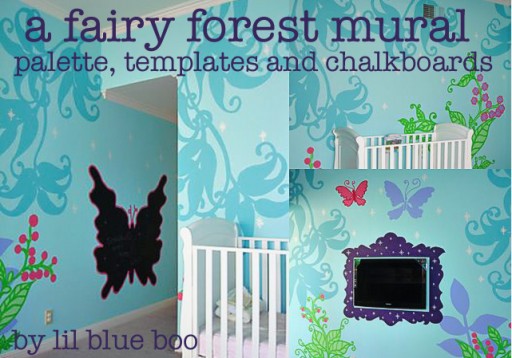 I just finished a fairy forest mural today. It is for a family's vacation home in the desert and they wanted to make the room extra special for their three little girls to come and visit!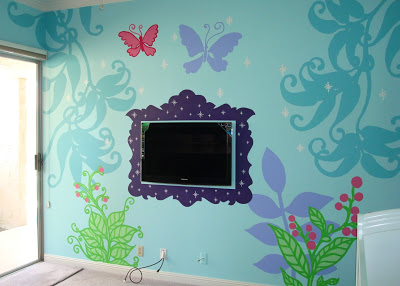 Huge purple frame surrounds the flat screen TV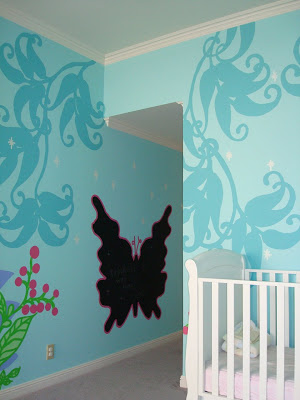 Chalkboard shaped like a butterfly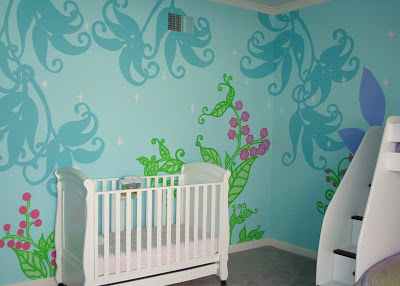 "Pixie dust" all over the room is glow-in-the-dark!
Huge flowers and vines to make the girls feel like they are tiny like Tinkerbell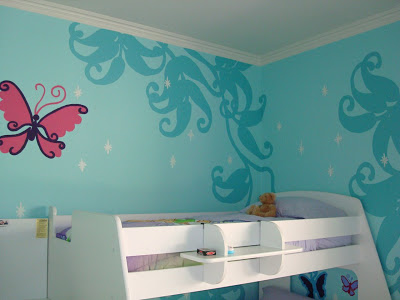 Vines and butterflies peek through to the bottom bunk.
I've had several emails asking what the paint colors were for my
fairy forest mural
, so here they are:

For the pixie dust, I also used Rustoleum Glow-in-the-dark paint.
The Disney website has some cute templates you can download
here
.
You can download the TV frame
here
.
You can download the Butterfly Template
here
.