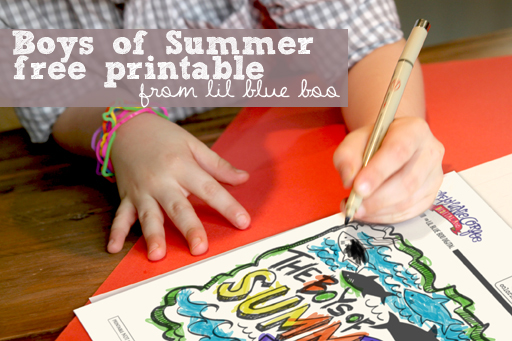 So many folks asked for a boy-friendly coloring page/tee transfer when i posted the super-girly one last week! So, i asked my 6-year-old son what kind of art HE would like to color on a tee. He pretty much SCREAMED, "Sharks!" So, sharks it is. i know my niece would actually like this too. But it's only fair i make one with boys in mind, because my poor kiddos always get the shaft when it comes to my art. What can i say? i have a twirly, girly aesthetic and no daughters! It has to come out somewhere!
Anyway, click on the image below for your free coloring page download. Or, if you want a flipped version for use on t-shirt transfers, click here.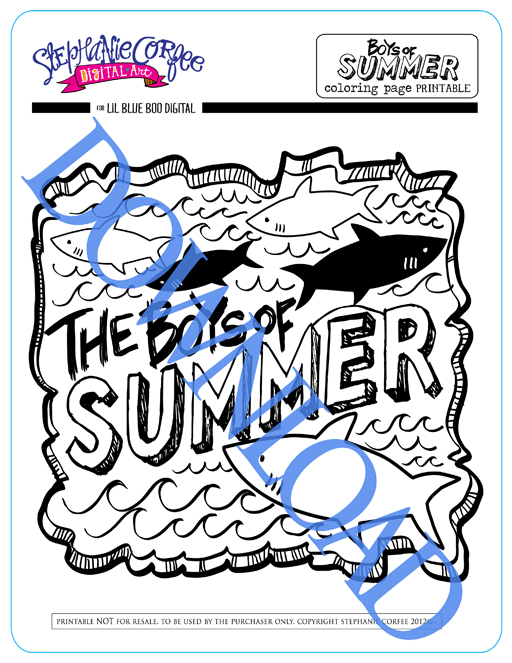 Also check out the Summer Love Art for girls!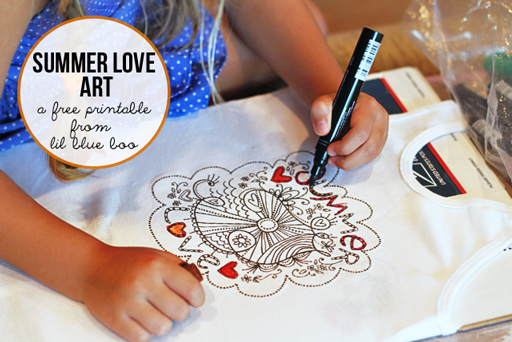 Happy coloring and have a great summer!