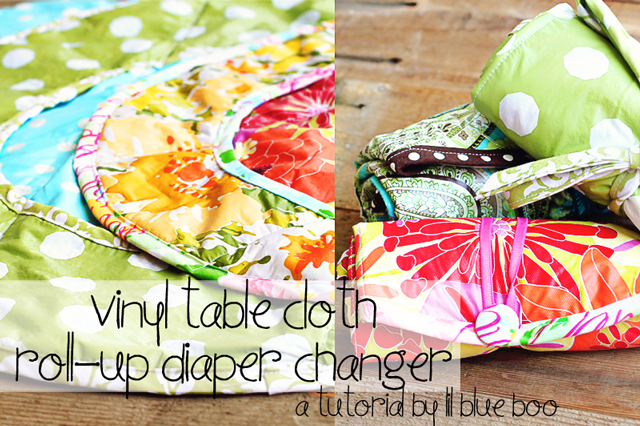 It's a baby boom in the Lil Blue Boo family. I have two brand new nieces…..one is only a week old. And of course there's the recent announcement Boo helped me make.  I love round diaper changing pads and wanted to make a few for gifts.  I'd been stocking up on these pretty vinyl tablecloths from Marshall's and TJ Maxx because they were all under $5. I had a few projects in mind for them and this was one of them.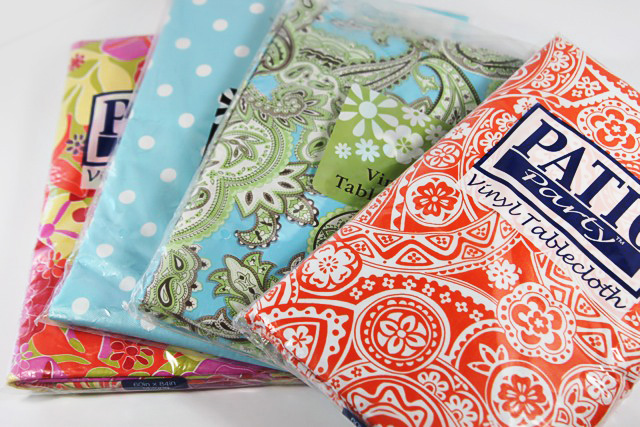 A diaper changer pad in action: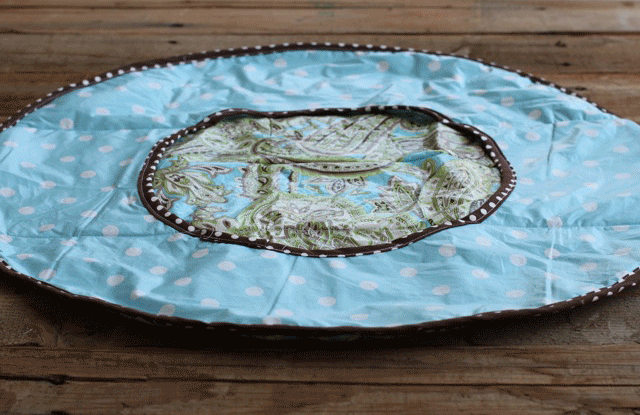 I love the variety of color and how easy they are to make. The most tedious part is making the bias tape……but you could always use store bought trim and you could whip one of these out in 30 minutes.