My husband's birthday was yesterday. I've been working on his present for 6 months! I have this elaborate baby book that my mother made for me when I was younger that I often pull out to compare my baby photos to my daughter as she grows. I wanted him to have one too so I decided I would find everything I could from when he was younger and make him one. Let me just tell you….I had NO IDEA what I was getting into. I wasn't there when he was growing up, I don't know the context of the photos…..it was hard.
Brett's father Barry and stepmother Gale live here in the desert and gave me two big boxes full of stuff that I don't even think Brett knew existed. It was a ton of stuff to sort through but the boxes were a treasure trove! In the boxes I found baby photos, hair clippings, report cards etc. Kathy, Brett's mother, recently found a bunch of cards that were given to him from his birth. Going through the other things she has sent over the years, I found his baptism certificate, birth certificate and footprints.
Here is the finished book and photo of just a few of the pages: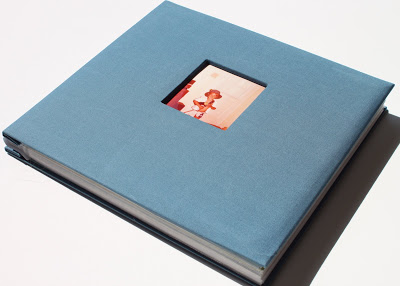 The first page…..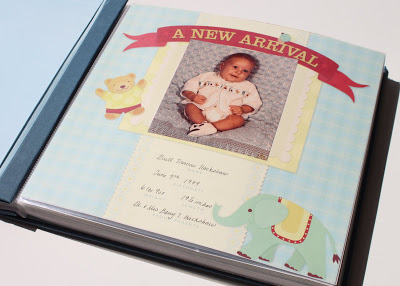 I had Brett's mother write out some of her memories of his birth: who was at the hospital, bringing him home, his nursery……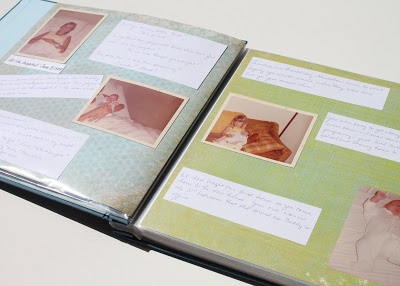 Photos of Brett's first birthday and an envelope I found with a lock of his hair…..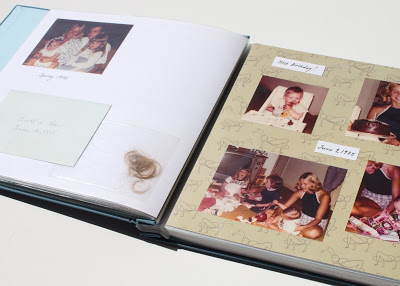 His 1st grade photo and report card! When Sienna, our daughter, smiles REALLY hard, her bottom teeth go in front of her top teeth….Brett's teeth do that in this photo! It is great to see where she gets some of her characteristics…..
Football photos…..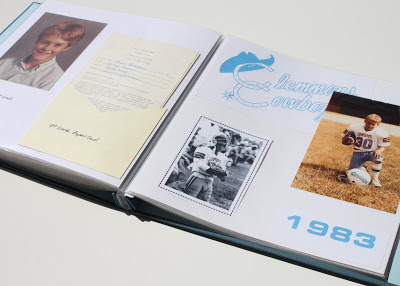 An old ad Brett was in for Crisp 'n Tasty Pizza…..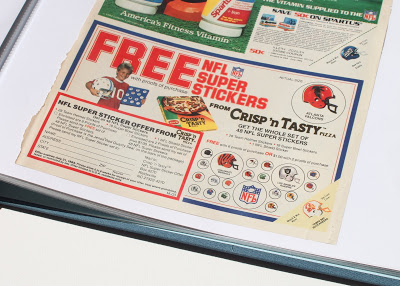 It was a great birthday. Very low key. Brett's dad and stepmother joined us for a dinner of grilled chicken, greek salad, balsamic brussell sprouts, and grilled corn.
Sienna and I spent the afternoon making a huge banner out of construction paper. Sienna also picked out a "Cars" balloon to decorate the table.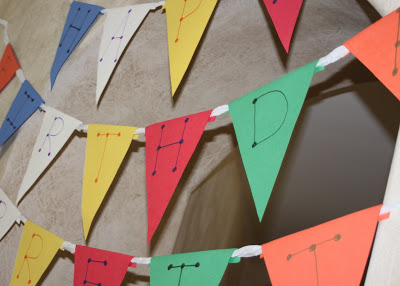 Sienna helped blow out the candles on the low fat cherry cheesecake "birthday" cake.