….okay, not really. Well, maybe. Are you interested?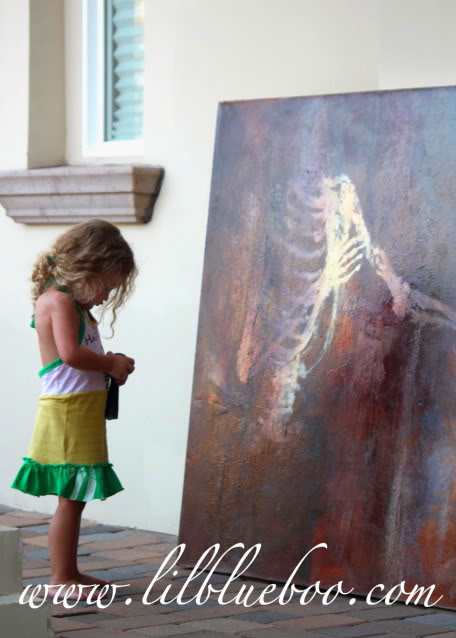 I pulled this out from storage today. It was part of a series I painted in college.
My mother's reaction at the show:
should I be worried? should we put you on Prozac?
My reaction:
i'm already on Prozac mom, they give it to everyone.
Sienna calls
it "the dinosaur."
Enjoy.